Writer Jay Hill received this fascinating assignment: His job was to find out what percentage of people in the U.S. regret not traveling enough throughout their lifetimes. Hill tapped an impressive study conducted by Wakefield Research on behalf of Priceline that revealed stunning results.
Of the 1,000 people surveyed, between 33- and 44-percent admitted that they had serious regrets about turning down opportunities to travel.
"It's clear," wrote Hill, "most Americans wish they could get away on a more frequent basis." What was this group's ideal travel schedule? Seven times a year! If you regret not traveling more, start remedying that immediately by clearing your calendar and considering a private island vacation that's simply remarkable.
Time to vacation so you don't have regrets
There's an offshore Belize island paradise that guarantees a vacation unlike any you've had before now. Manta Island Resort offers you the vacation you would create if given carte blanche to describe your dream holiday spot.
Privacy and intimacy are guaranteed should you book any of the 9 oceanfront cabanas or 3 villas (the one with the private plunge pool is divine!) and you'll never have to queue to be seated at the Black Coral restaurant and bar where gourmet dining is always on the menu.
Help yourself to a full complement of experiences via Belize all inclusive packages that deliver everything you require for an idyllic stay surrounded by Caribbean waters where access to adventures like snorkeling, fishing, diving, and island hopping await.
If adventure is the last thing on your mind, you won't be the first guest to remain perfectly content swimming in the resort's pool, roaming the beach, or borrowing a kayak to explore offshore waters. You'll be delighted to know that Belize has just officially eased its Covid-19 restrictions, so your timing couldn't be better.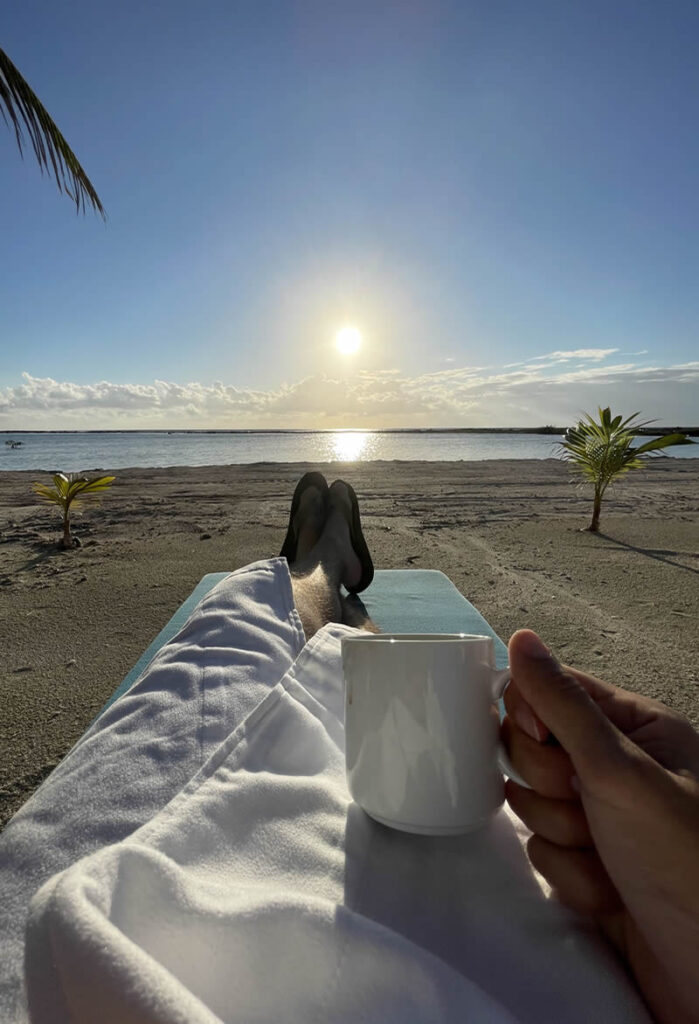 'Tis the season to escape and save money
With the low season fast approaching, you'll have even fewer regrets if you book immediately to take advantage of Manta Island's rare special that, depending upon the length of your stay, could reduce your stay on the island by an additional $250 (4 nights) or $500 (7 nights). All inclusive packages already save guests money so this special offers you additional savings.
While you will have to act quickly given this luxe resort's size, guest capacity, and fast-approaching deadline, you can take your vacation any time before December 18, 2022, so if you have a special occasion on the horizon – anniversary, birthday, honeymoon – what better place to celebrate?
The beach ball is in your court, so whether you travel alone or with friends, your island stay is guaranteed to improve your mental and physical well-being, show you how it feels to be treated like a rock star, and deliver your quota of peace and delight.
Time is short. Life is short, too. If you're on the fence, peruse the Manta Island photo gallery for a taste of what your getaway could look like if you act immediately. All this and no regrets? You're just one short flight from paradise the moment you say yes.
Call or email our Reservations office today!
(800) 408-8224
info@MantaIslandResort.com
www.MantaIslandResort.com