Writer Jay Hill received this fascinating assignment: His job was to find out what percentage of people in the U.S. regret not traveling enough throughout their lifetimes. Hill tapped an impressive study conducted by Wakefield Research on behalf of Priceline that revealed stunning results.
Of the 1,000 people surveyed, between 33- and 44 percent admitted that they had serious regrets about turning down opportunities to travel.
"It's clear," wrote Hill, "most Americans wish they could get away on a more frequent basis." What was this group's ideal travel schedule? Seven times a year! If you regret not traveling more, start remedying that immediately by clearing your calendar and considering a private island vacation that's simply remarkable.
Time to vacation so you don't have regrets
There's an offshore Belize island paradise that guarantees a vacation unlike any you've had before now. Manta Island Resort offers you the vacation you would create if given carte blanche to describe your dream holiday spot.
Privacy and intimacy are guaranteed should you book any of the 9 oceanfront cabanas or 3 villas (the one with the private plunge pool is divine!) and you'll never have to queue to be seated at the Black Coral restaurant and bar where gourmet dining is always on the menu.
Help yourself to a full complement of experiences via Belize all inclusive packages that deliver everything you require for an idyllic stay surrounded by Caribbean waters where access to adventures like snorkeling, fishing, diving, and island hopping await.
If adventure is the last thing on your mind, you won't be the first guest to remain perfectly content swimming in the resort's pool, roaming the beach, or borrowing a kayak to explore offshore waters.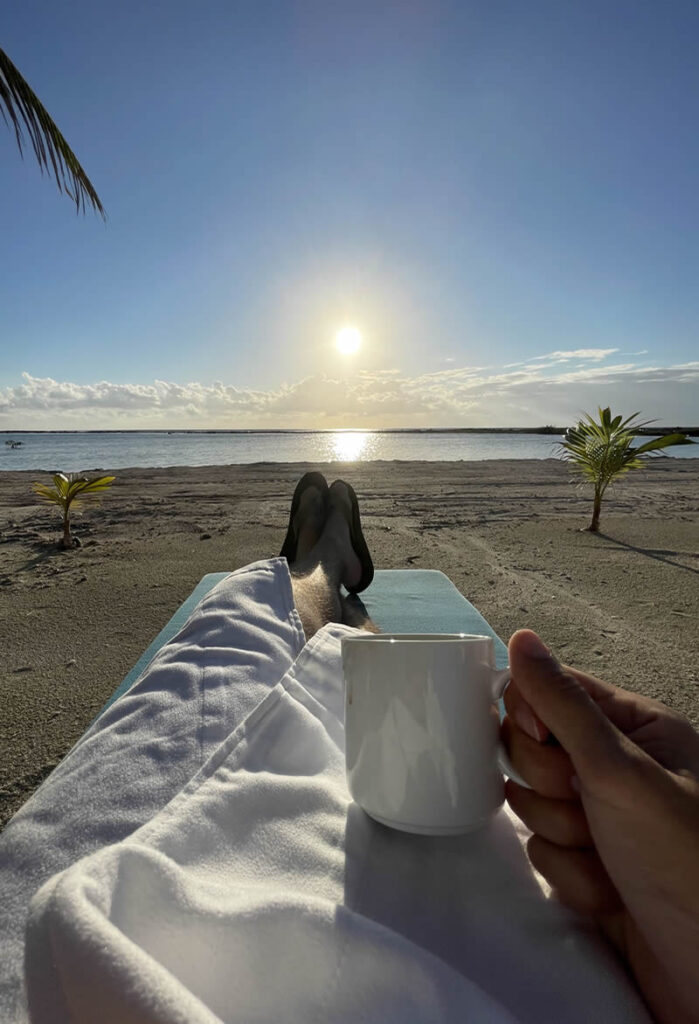 'Tis the season to escape and save money
The season of escape is here, and there's no better time to treat yourself to an unforgettable island getaway that won't break the bank. Whether you're traveling solo or with your squad, get ready to rejuvenate your mind and body, indulge in a barefoot luxury treatment, and bask in the tranquility and joy of island life.
Don't wait another minute to make this dream a reality. Life is too short to miss out on an experience like this. The clock is ticking, and Manta Island is waiting for you to take the leap. If you need any more convincing, take a look at the mesmerizing photo gallery showcasing the beauty of this paradise.
Don't let hesitation hold you back. Your perfect beach vacation is just a short flight away. Say yes to adventure, say yes to relaxation, and say yes to no regrets. The ball is in your court, and the only thing missing is you. So, what are you waiting for? Book now and prepare to live like a rockstar on this exclusive private island.
Call or email our Reservations office today!
(800) 408-8224
info@MantaIslandResort.com
www.MantaIslandResort.com