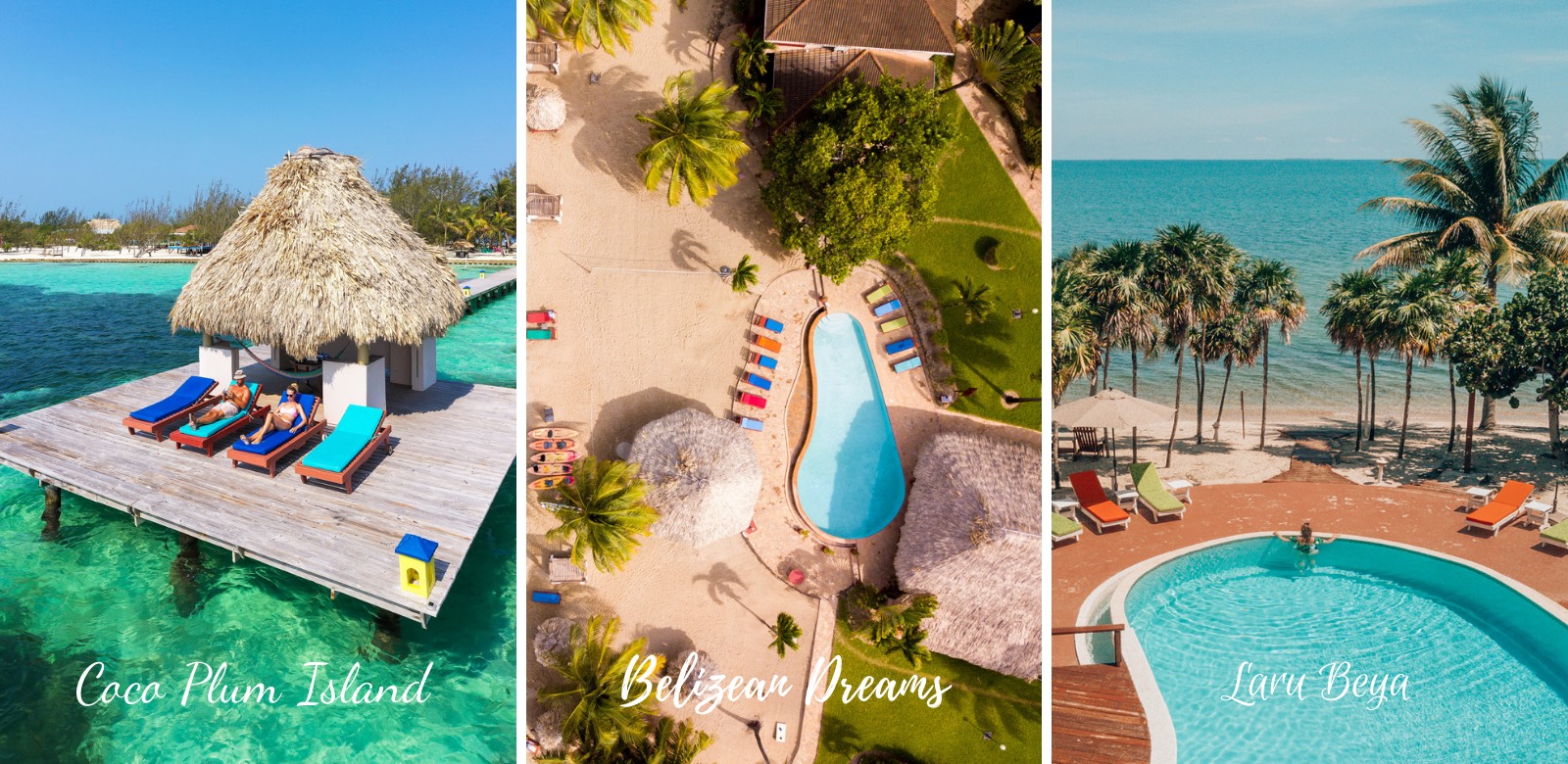 Belize's Premier All Inclusive Resorts
Have You Met Our Sisters?
We are pleased to introduce our sister resorts: Coco Plum Island Resort, an adults-only resort ranked by Tripadvisor travelers as the most romantic hotel in the world, Belizean Dreams Resort, nestled on the coast of Belize's cultural hub in Hopkins Village in southern Belize and Laru Beya Resort, an intimate boutique resort located on the beach in the vibrant village of Placencia, Belize.
All sister resorts are locally owned & managed by Belizeans and are located in close proximity to each other in southern Belize. The owners and staff proudly offer genuine Belize hospitality no matter which property you choose!
Can't decide between Manta Island Resort and our sister resorts? We've got you covered with our Sister Island Combo Stay. For split stays with our inland properties, we strongly encourage guests to stay on the mainland first where they can enjoy land-based adventure tours and local culture, before coming to completely unplug and unwind in our intimate and tranquil private island surroundings at Manta. Explore more about each of our sister resorts below.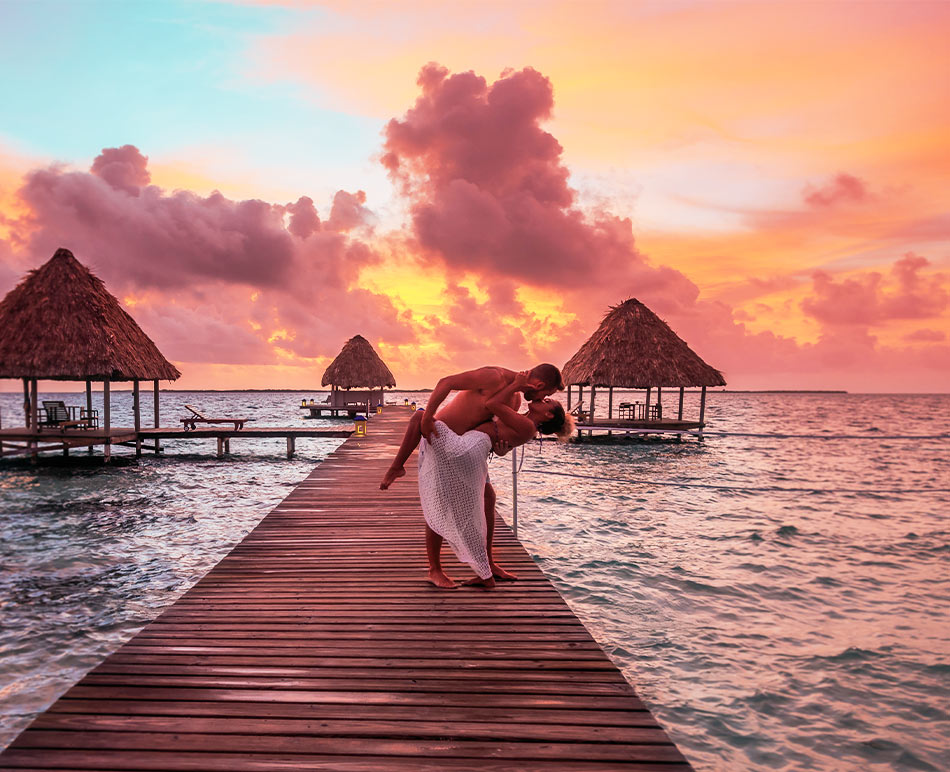 The world's most romantic resort
If your travel vision board begins and ends with an adults-only small private island in Belize that is as far away from crowds as you can imagine, Coco Plum Island will dazzle you. This award-winning resort is located approximately nine miles off the coast of Southern Belize and has only 18 standalone private cabanas. Crystal clear shallow waters surrounding the island are perfect for sailing, snorkeling, kayaking, fly-fishing, and swimming. Yearning to unplug & unwind? Spend your days basking under the Caribbean sun in hammocks, thatch-roofed palapas and beach beds made for the perfect afternoon siesta. Want to wake up from your blissful island daze to experience a bit of culture? Because of its closer proximity to the mainland, Coco Plum Island offers guided treks to ancient Mayan Ruins and the Belize rainforest. You can choose to be as relaxed or as adventurous as you wish.
Choose from a variety of several carefully curated vacation packages and add-ons to suit your needs, whether than be romance, adventure, or relaxation. Culinary delights made famous by Chef Jude leave your taste buds tingling while unlimited local alcoholic beverages are sure to keep the good vibes flowing. It's no wonder Coco Plum Island is one of the best Belize resorts.
Casual elegance + adventure in Belize's friendliest village
Located directly on the beach in mainland Hopkins Village, Belizean Dreams Resort is an intimate all inclusive boutique-style resort featuring majestic private villas tailored to providing vacations to discerning travelers who crave the perfect combination of relaxation and adventure. Roam this top-rated resort to experience the lush tropical landscaping, go swimming in the infinity pool, frequent the popular beachfront Tiki Bar and dine overlooking the Caribbean Sea at the award-winning Woven Palms Restaurant. Weekly scheduled tours are always on the menu, so no matter when you arrive, you can jump right into the fun.
The beauty and tranquility of Belizean Dreams is second only to the high level of service you can expect. Whether you go off on your own to browse Hopkins Village, the quaint town that's within walking or bike distance from the resort and where you'll meet some of the friendliest people on Earth, or your only intention is lounging in the hammock on your balcony, you'll find everything you need and want.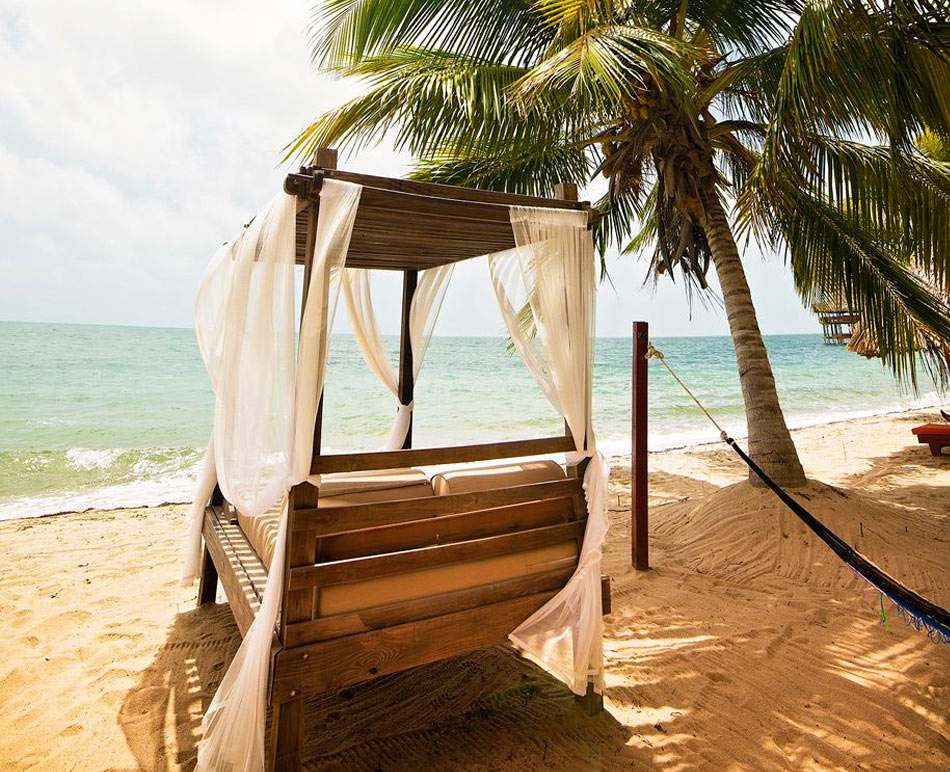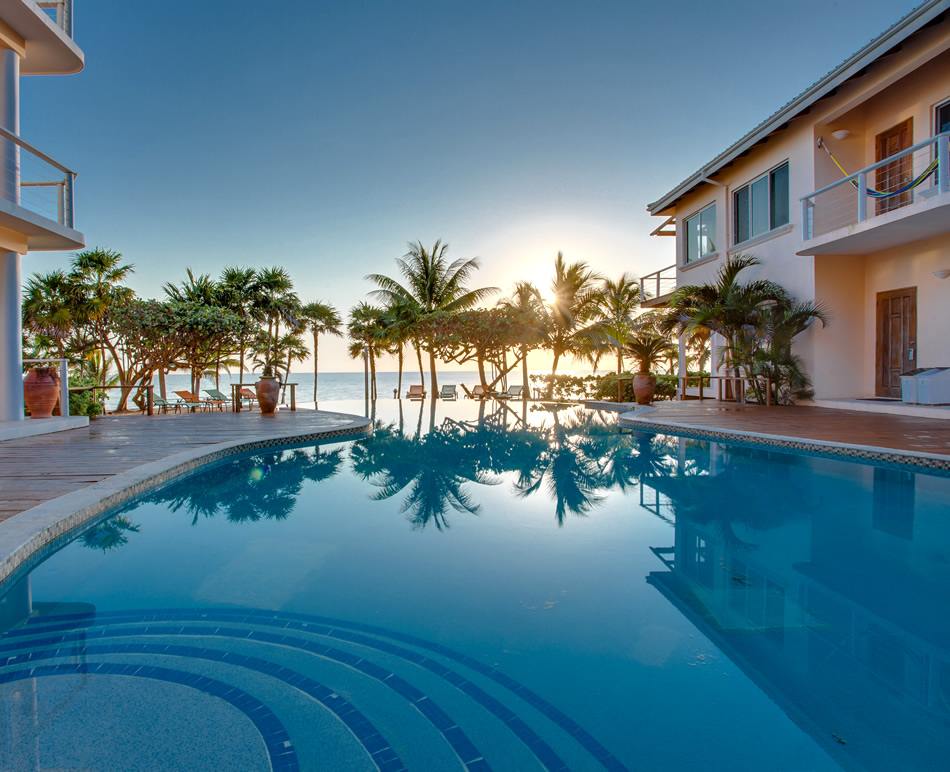 Intimate, family friendly resort in Placencia, Belize
The Placencia Peninsula offers visitors 16 miles of lush beachfront, some of which is on the Caribbean Sea side and some on the Placencia Lagoon side. Want to experience local food and culture? Laru Beya Resort is just a short walk from the Garifuna village of Seine Bight and three miles from the restaurant and nightlife-filled town of Placencia. Home to the pedestrian-friendly "narrowest" sidewalk in the world, Placencia is the ideal spot for wanderlust travelers. And when you're ready to really go exploring, Laru Beya (which means "on the beach" in Garifuna) is also conveniently located for adventure, allowing you to easily go diving the barrier reef, visit Mayan archeological sites, explore caves, or thrill at local wildlife.
Laru Beya Resort is known for its budget-friendly all inclusive packages, ocean view and oceanfront units, the Quarterdeck Restaurant & Bar's gourmet meals, and an ambiance that has no equal. Laru Beya provides the best value for your buck and includes everything you could ask for in a Belize resort.
Hear What Travelers Are Saying About Our Collection of Resorts
"From the moment we arrived it was paradise! The staff is A M A Z I N G. We felt like royalty. We were hoping for quiet and solitude and relaxation and we received it 10-fold!"