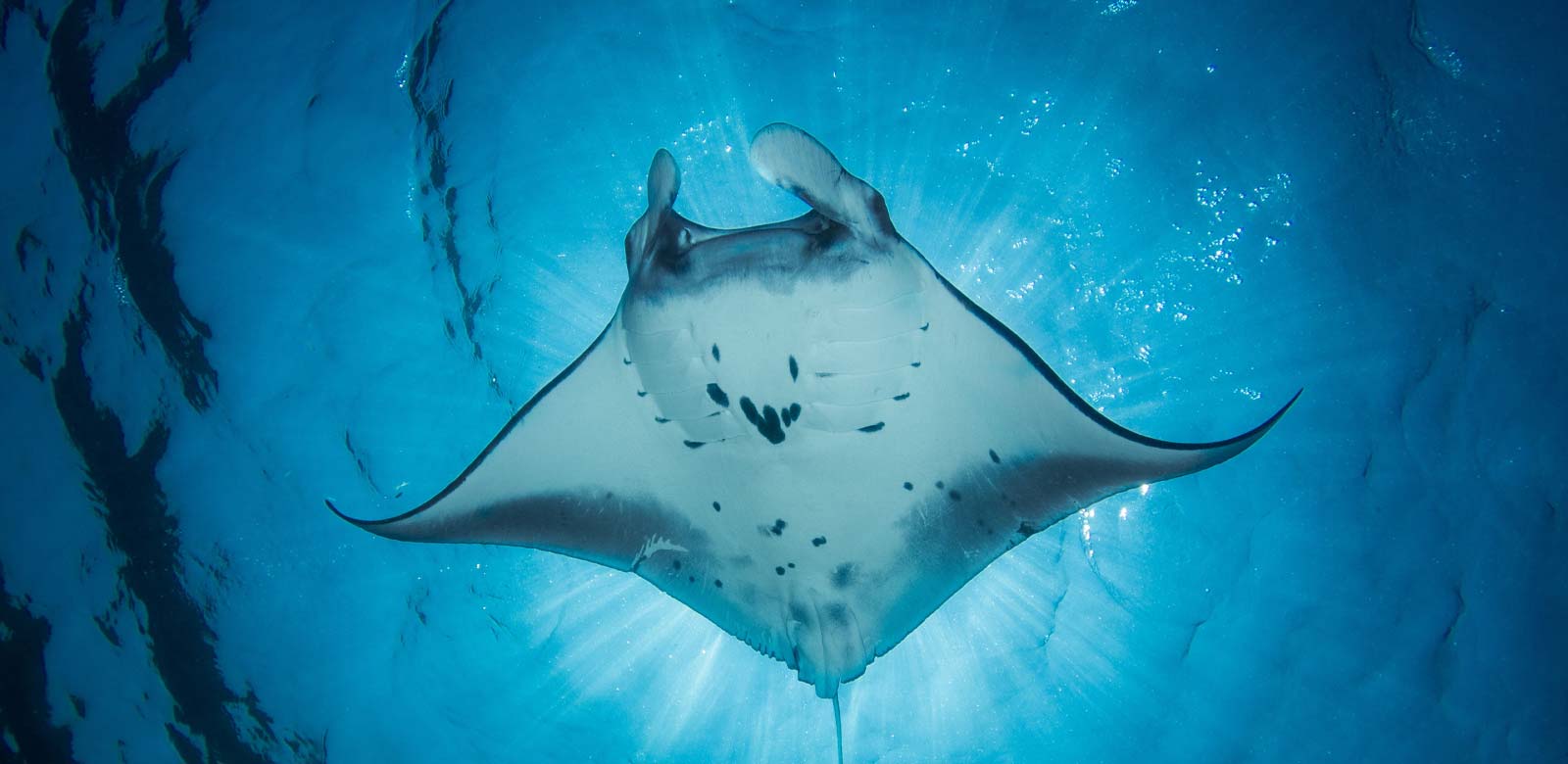 About Glover's Reef Atoll
Belize Glovers Reef Atoll
Once upon a time, millions of years ago, the evolution of our wondrous planet caused a multitude of underwater volcanic eruptions. Bubbling, forceful, and growing over time, this series of eruptions formed a giant underwater mountain that eventually peaked at the top of the surface to create a rocky island. As the eruptions ceased, the surrounding lava hardened around the island to become a thriving home for a variety of marine life, including coral, which fringed directly off the shore of the island. Over the years, the weight of the rocks and the surrounding reef caused the rocky islet to sink, magically leaving behind a rim of vibrant coral reef with a calm and tranquil lagoon at its center. Thereby creating the area now known as Glover's Reef Atoll — an oval ring of coral approximately 52 miles in circumference smack in the middle of the Caribbean Sea, about 36 miles off the southern coast of Belize. Today, Glover's Reef Atoll is one of only four atolls in the entire Western Hemisphere. Two additional atolls are located off the coast Belize, and one can be found off the coast of Mexico.
The Most Impressive Atoll In Belize
Eventually, breaks in the protective coral rim allowed the waves of the deep blue to enter the tranquil lagoon, forming a build-up of sandy isles or cayes and numerous coral patches (today, over 850 coral patches!) within the lagoon itself. In more recent history, five lush tropical islands or cayes have formed atop the southeastern edge of the atoll, with Manta Island Resort located on the southernmost point of one of these cayes, known as Southwest Caye. This pristine speck of land is a favorite stopping off point for yachters on their way to destinations throughout the Caribbean. Overnight moorings are both commonplace and attest to this partially-submerged isle's allure. A modern-day Robinson Crusoe, the nearest town is off the southern Belize coastal town of Dangriga, and Glover's Reef forms the outermost boundary of the Belize Barrier Reef, making this tranquil dot of land part of the Western Hemisphere's grandest natural wonder.
THIS IS ONE SPECIAL ATOLL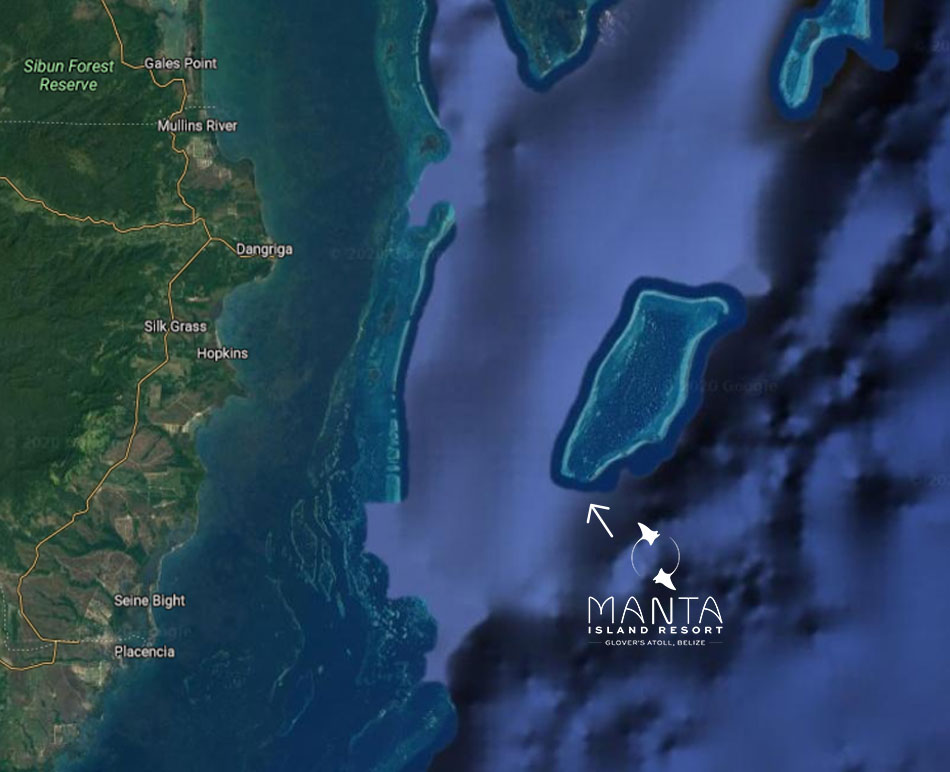 A protected area far from crowds and congestion
Name a marine or aviary species indigenous to Central America, and you will likely find these species resting and nesting on the atoll or off the Glover's Reef Atoll coast. Supported by a healthy ecosystem that's profoundly diverse, visitors are amazed and delighted with the broad spectrum of sea life here, accessible just off the shore of Manta Island Resort or by exploring the depths of patches within the atoll itself through our guided tours.
Established as a national protected area in 1993 and declared a special reserve in 2002 to maintain a sanctuary for Nassau grouper and other endangered marine life. The World Wildlife Fund named the atoll a high priority area and UNESCO designated it one of just seven protected areas along the reef, proclaiming it a World Heritage site.
A history that delights and entertains
Once home to a scattering of indigenous Mayas and later a sanctuary for two pirate brothers named John and Rodger Glover, a visit to Glover's Reef atoll may be the only chance you have in this lifetime to spend time on a tiny slice of land named for two pirates! Having claimed this as their "kingdom," the Glover brothers were hired by British monarchy to raid Spanish ships whose captains allowed their vessels to get too close.
While the atoll is tiny, visitors find plenty to do here. Picnics. Off-shore kayaking. Diving and more. For vacationers weary of crowds and hungry for privacy, Glover's Reef atoll is more than a stop-over; it's a place to relax and unwind, find peace amid the gentle breezes and feast your eyes on the limitless ocean.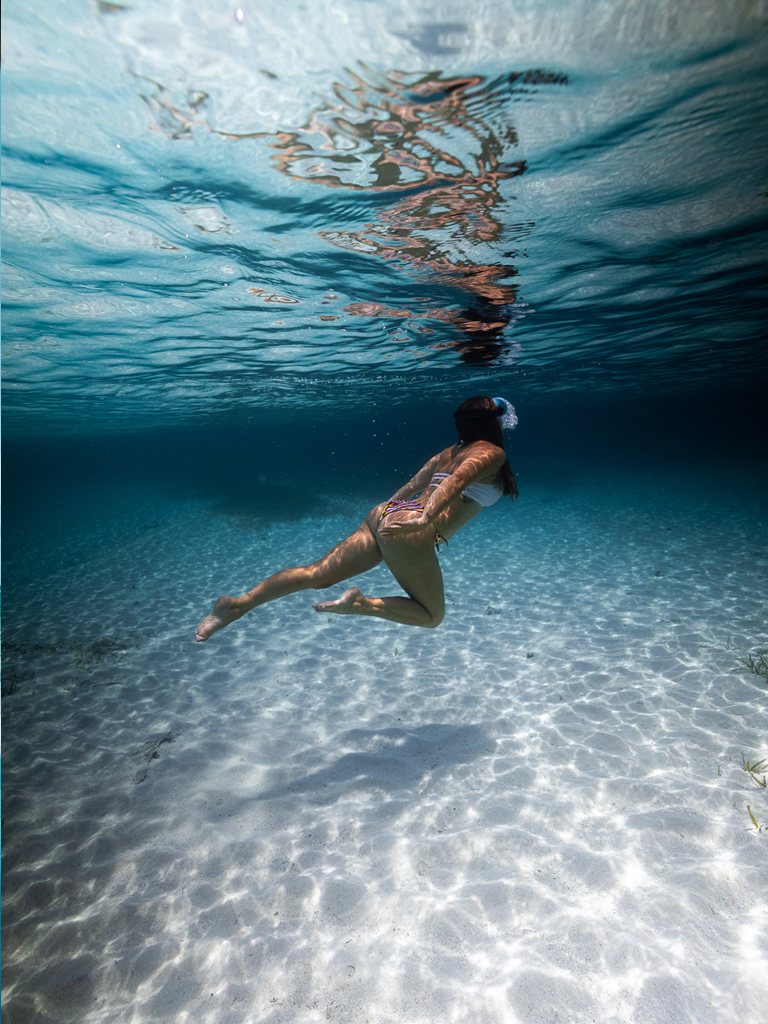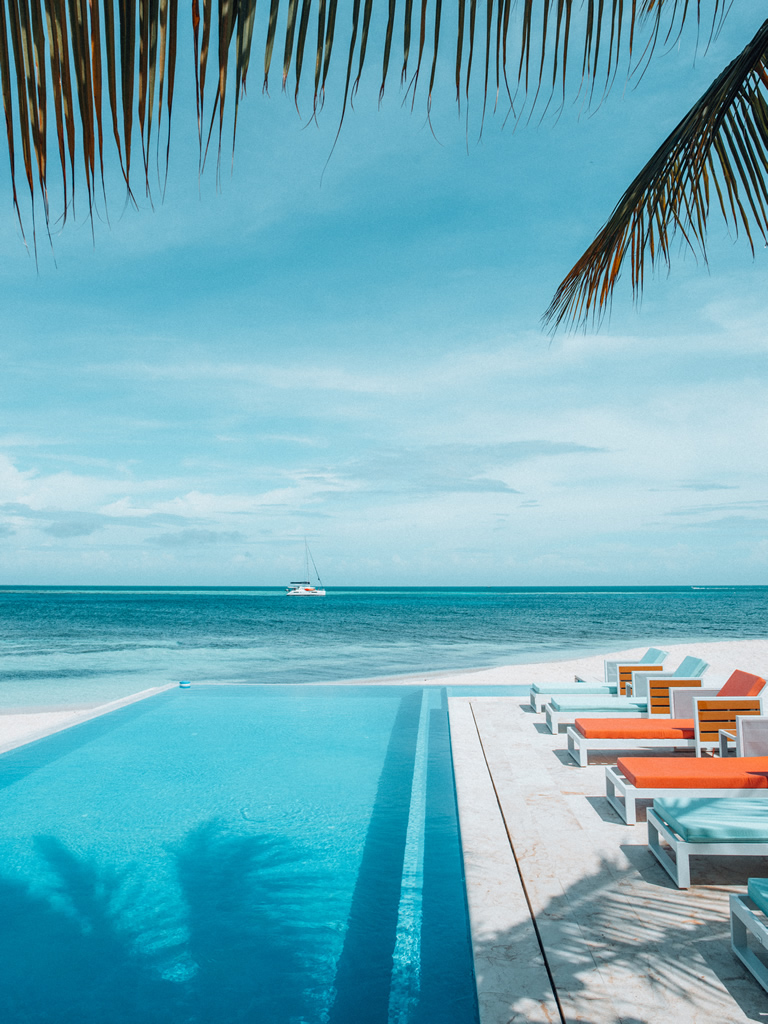 The home of Manta Island Resort, where visitors find tranquility
Given this exciting history and remarkable beauty, it is no wonder Glover's Reef was chosen by entrepreneurs eager to create a pristine haven that takes advantage of Mother Nature's gifts to provide a visitor sanctuary of unprecedented grandeur.
Manta Island Resort is an idea whose time has come. One visit and you will understand why it is one of Belize's best-kept secrets, so imagine yourself on a tropical island so lush and relaxing, you find out how it feels to have the world stand still during your stay.
Reservation Office Hours​
CENTRAL STANDARD TIME
Mon to Fri: 8am – 5pm
Sat: 8am – 12pm
Sun: Closed
Kindly Note:  We do not observe Daylight Saving Time, so when others spring forward one hour, we stay put.
Hear What Travelers Are Saying About Our Collection of Resorts
"This is the perfect location to see all the wonders of the Caribbean Sea."