BELIZE ISLAND ACCOMMODATIONS
Going off-the-grid does wonders for your mental health and well being. Remote, uncharted, and unburdened, a private island vacation offers all this and more. But why limit yourself to creature comforts when sequestering in paradise? Our Belize island accommodations are the ultimate way to reset in style. Manta Island Resort features nine Private Oceanfront Cabanas and three Two Bedroom Reef Villas — one of which has a plunge pool. Your island home away from home awaits!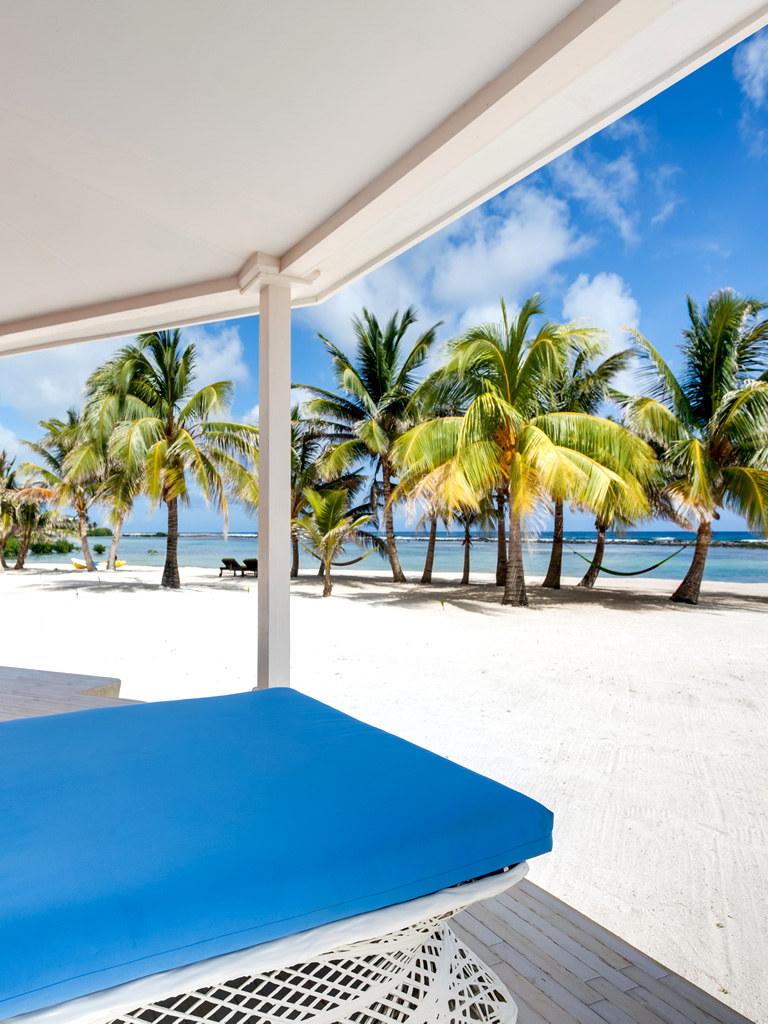 Is there really a chance of a bad location on your very own private island paradise?
Probably not. Just in case you need reassuring, each of our standalone oceanfront cabanas are perfectly positioned along a stretch of our heavenly white sand beach, steps from the shores of the Caribbean Sea. Featuring only nine Private Oceanfront Cabanas, dotted along the water's edge, and three Two Bedroom Reef Villas, don't be surprised if it feels like you have the entire island to yourselves. Each cabana boasts exteriors dressed in bold tropical colors, sprawling verandas, ocean views, and direct access to the beach. The secluded reef villas are nestled among native island bushes, providing  privacy from the beachfront cabanas and a view of Glover's Reef and the Caribbean Sea.
Designed with your comfort in mind, these private island digs ooze casual elegance, with a focus on the seamless integration of barefoot luxury and Mother Nature's astounding surroundings. Cabana interiors are complete with a king bed, modern amenities — including air conditioning and oversized windows framing unforgettable views. A full list of amenities can be found on the Private Oceanfront Cabana page as well as the Two Bedroom Reef Villas and Two Bedroom Reef Villa with Plunge Pool pages.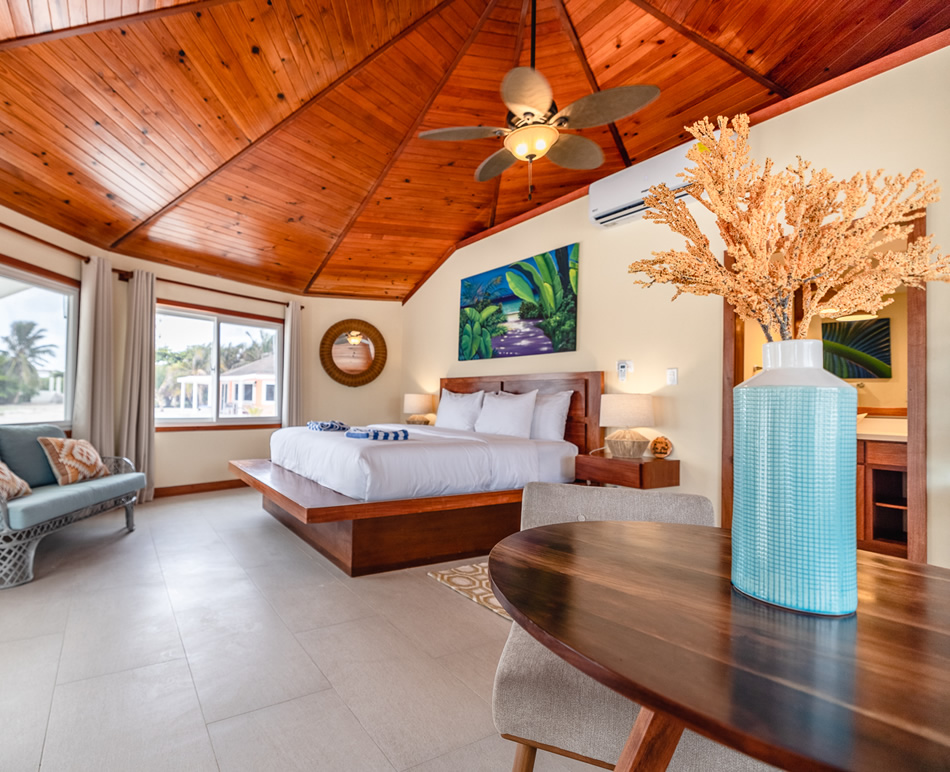 CHOOSE YOUR ACCOMMODATION
"The cabana's are sleek, clean and perfect for the stay on the island. Wake up to the most beautiful sunrises and have a drink when the sunsets."