BELIZE ALL INCLUSIVE PACKAGE Add-On
Imagine getting to Manta Island by a private helicopter. Definitely celebrity status! Take in the beautiful aerial view of the Southern Belizean coast while on our way to the Manta Island resort. We will make all the necessary arrangements to fly you directly to your resort which is located on Glover's Reef Atoll.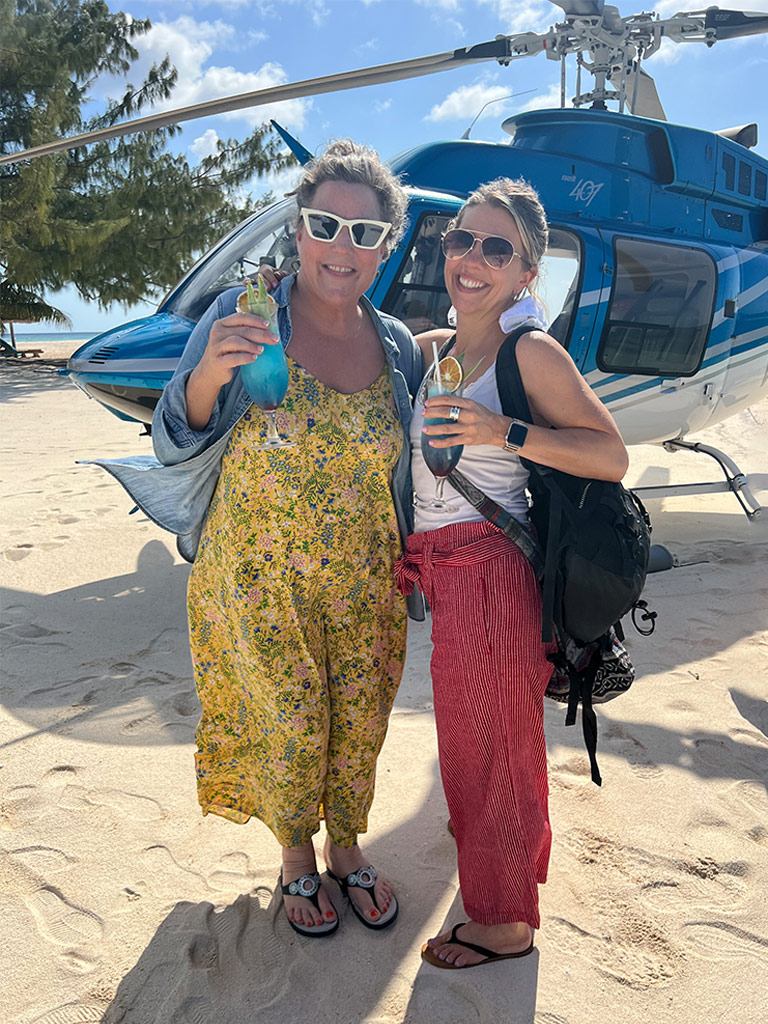 START YOUR HOLIDAY IN STYLE
An Unforgettable Travel experience
With this option, you would be flying directly from the Belize International Airport (BZE) to Manta Island Resort via helicopter. Plus while the local flight and boat combination transfer option only takes 1 hour 40 minutes, this helicopter is guaranteed to will get you to Manta in just about 40 minutes.
The surcharge fee for a couple is approximately US$5,227.00 round-trip. Contact us directly for rates as the helicopter surcharge fee may be subject to change based on amount of passengers and travel dates.
$5,227 USD/per couple round trip
The latest helicopter departure time from BZE to Manta Island is determined based on sunset for the day of your arrival. We recommend that you schedule your international flight to arrive in Belize City (Airport Code: BZE) by 1:00PM.
The earliest helicopter departure time from Manta Island to BZE is determined based on sunrise for the day of your departure. We recommend that you schedule your international flight to depart Belize City (Airport Code: BZE) around 12:00PM.
Helicopter add-ons are non-refundable.
All transfers are dependent upon weather conditions.
Purchase add-ons prior to arrival through the Reservations Team or before departure with the Front Desk.
"We selected the helicopter option directly from the Belize City airport - 35 minute trip mostly over one of the most beautiful reefs on earth."