At the southernmost tip of Glover's Atoll lies a Belize island for rent! Welcome to Manta Island Resort, where you can rent this entire 12-acre private island and have exclusive access to nine oceanfront cabanas all to yourself. Worrying about breaking the bank for a Belize private island rental? Considering that almost everything is included in the rates. Not only are all transfers for your whole group from the Belize International Airport to Manta Island Resort included in the rate, but your group will also enjoy made to order meals in a stunning open-air beachfront restaurant, unlimited local beverages, snorkeling excursions in the surrounding natural marine reserve, and unfettered access to water toys including kayaks, paddle boards, and Hobie cats.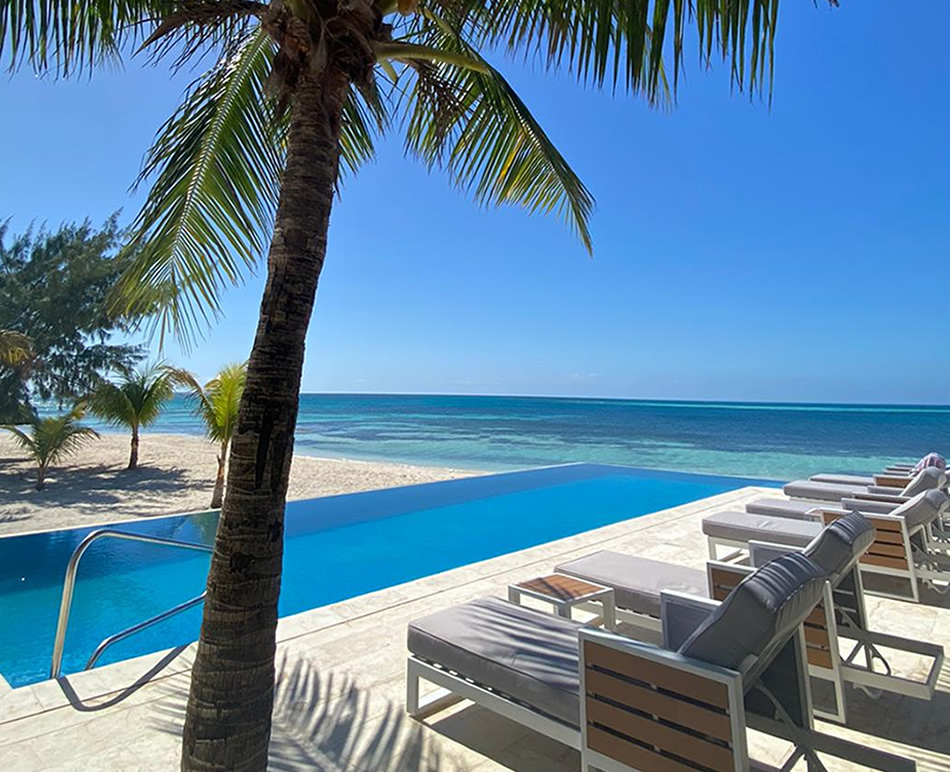 Call dibs on the entire island
There's something for everyone
Exclusively yours, the only other guests will be the ones you invite and a team ready to cater to your every need, including concierge service, on-site chef, and boat captain. Manta Island can host up to 18 of your closest pals. Splitting the island rental cost is just one of the many benefits you'll enjoy. Once you arrive, the island is yours to do as you please. Whether you want to enjoy alone time with the book you've been trying to start for months, rekindle the romance with your partner, or build sandcastles with your kiddos — there's something for everyone at your very own private island retreat.
YOUR MANTA ISLAND RENTAL PACKAGE INCLUDES
How much is it to rent a private island in Belize?
MAKE YOUR VACATION EVEN BETTER
Rental includes the use of 9 Private Oceanfront Cabanas – no guests other than your group will be booked on the island.
Maximum 3 adults per cabana. Anyone over the age of five is counted as a person.
A minimum of 18 persons are required to book the island rental.
Island rentals stays are booked from Saturday-Saturday only.
Unused portions of our packages are non-refundable and non-transferrable.
Please see resort policies before booking.
Upgrade your arrival/departure transportation to/from the Philip S. W. Goldson International Airport directly to the island via chartered helicopter. Contact us for pricing.
*Due to its remote location, there is no cell phone service on the island and WiFi is only available at the Manta Welcome Center/Lobby. We ask that you download music, books, movies, etc prior to coming to Manta Island so you can enjoy listening, reading, watching without interruption. We do have a satellite phone available at the Front Desk from which you can make calls to inform your family of your safe arrival or to use in the case of an emergency.
* Note that local airfare is subject to change. If the local airfare increases after your Island Rental Package is booked, the package rate will increase to reflect those changes. Ground & boat transfers are included in the package rate for Saturdays arrivals and departures only.
Hear What Travelers Are Saying About Our Collection of Resorts
"The breathtaking atmosphere of the island really fosters tranquility and adventure all combined, making it one unforgettable experience."