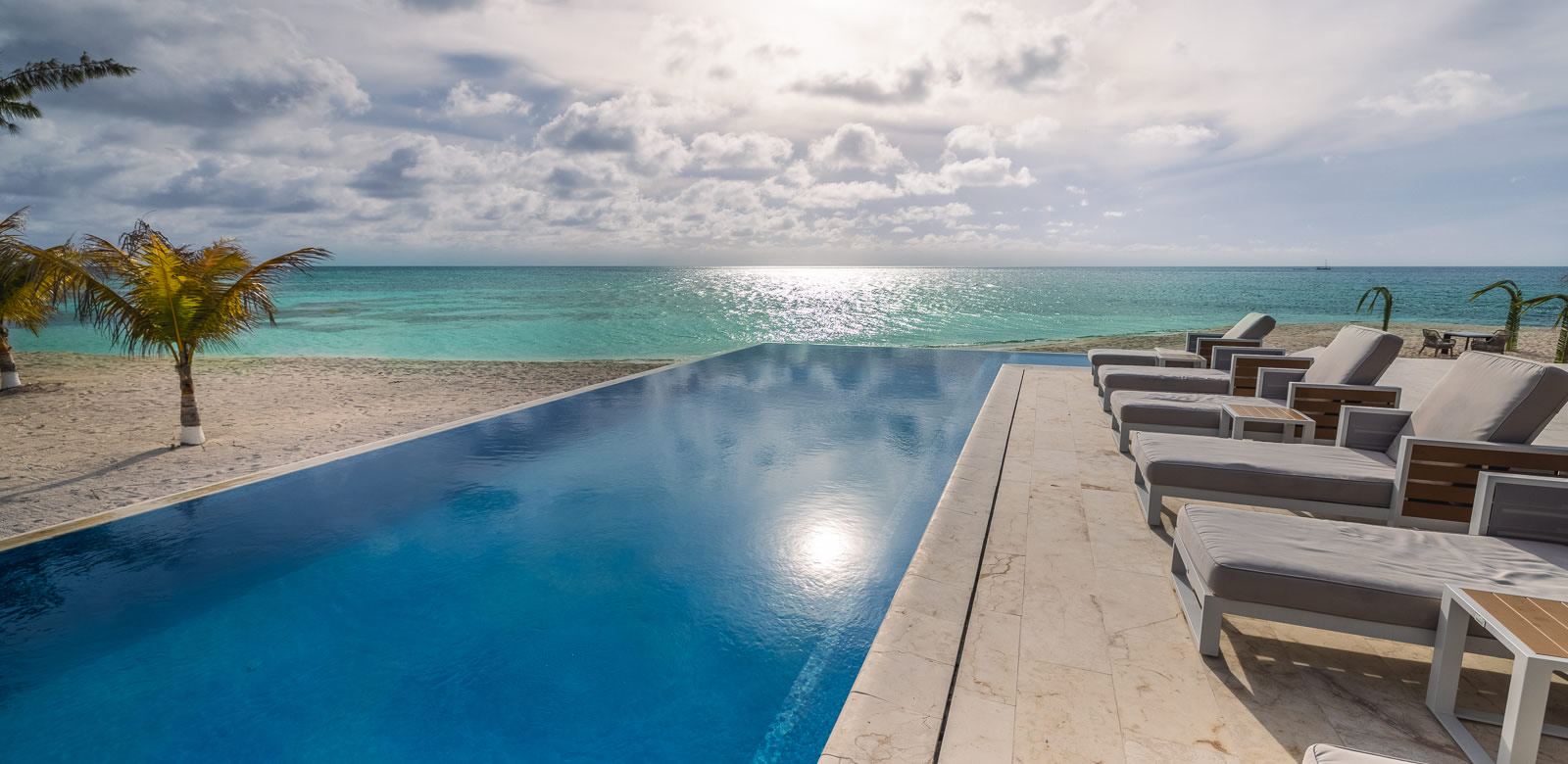 BELIZE ALL INCLUSIVE PACKAGE
Planning a trip to Belize? Then you'll love our Belize All Inclusive Package, which is specially designed for the ultimate combination of understated Belizean luxury and high caliber personalized service. This package covers every aspect of your stay. Gourmet meals plus unlimited local beverages are included, as are select tours. You'll experience Belize's beautiful, pristine sea life as the resort is surrounded on one side by one of Belize's most breathtaking locations, the Glover's Atoll, and on the other side by the beautiful turquoise depths of the Caribbean Sea. Enjoy swimming, Hobie cat sailing, and kayaking one day and a group snorkeling tour the next.
Custom-Build Your Stay At Manta Island Resort
With only nine pristinely clean, standalone, oceanfront cabanas and three two bedroom Reef Villas at Manta Island Resort, our island team is dedicated to providing highly customized vacations. The intimate size of the island allows you to choose the environment that suits your desire for social interaction or seclusion. Hang out with other guests at the pool, the beach or the bar, or grab alone time at a secluded beach spot where any stressor you brought along will disappear. Free spirits, extroverts, and visitors high on nature will jump right into the resort's à la carte activities menu, with options as diverse as a fly fishing trip or a sunset cruise. No matter what you love doing, you'll find everything you need and want at Manta Island all inclusive resort.
LOW SEASON (LS) - May 30-Dec 18
HIGH SEASON (HS) - Dec 19-May 29
Prices are in US dollars and are PER COUPLE based on double occupancy in a cabana (which just means that the rates listed are for two persons in one cabana).
YOUR ALL INCLUSIVE PACKAGE INCLUDES
While our private cabanas are an amazing island accommodation choice, we do have two bedroom reef villas which are a great option for families/friends traveling together.
Book online or contact us directly to book your Belize All Inclusive Package.
MAKE YOUR VACATION EVEN BETTER
Reservation Office Hours​
CENTRAL STANDARD TIME
Mon to Fri: 8am – 5pm
Sat: 8am – 12pm
Sun: Closed
Kindly Note:  We do not observe Daylight Saving Time, so when others spring forward one hour, we stay put.
Hear What Travelers Are Saying About Our Collection of Resorts
"My family just returned from a wonderful 4 nights at Manta, from the moment we stepped off the boat at this wonderful resort until the very moment we left the island we were treated as very special guests"
LOW SEASON (LS) - May 30-Dec 18
HIGH SEASON (HS) - Dec 19-May 29