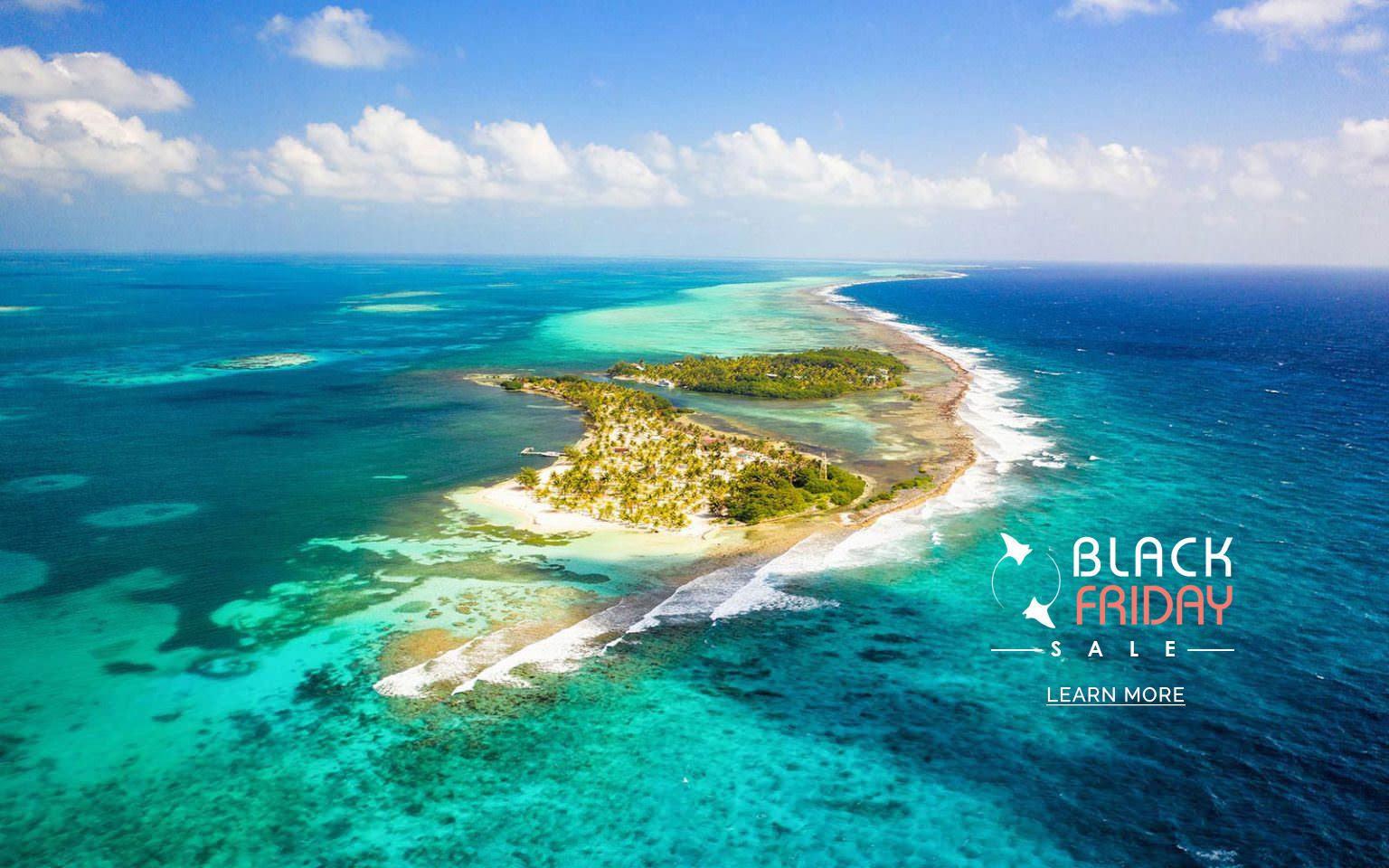 WELCOME TO
MANTA ISLAND RESORT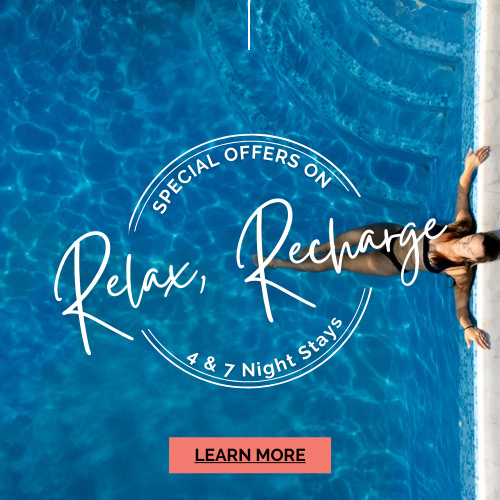 Award-Winning Belize All Inclusive Resort
Open your eyes. Every inch of your body is bathed in sunlight as ocean waves serenade your senses. A dream? Better. Awaken to a 12-acre Belize private island that is so small, only nine Private Oceanfront Cabanas and three Two Bedroom Reef Villas exist for guests craving pleasure, intimacy and superior service.
Manta Island Resort is more than a Belize private island located on Glover's Reef, a breathtaking marine reserve and a world heritage site off the southern coast of Belize, it's a state of mind; a secluded place permitting you to be as private or as social as you wish. This all inclusive barefoot luxury beach resort is the sanctuary you hoped for but thought didn't exist — designed to surpass your expectations; likely to exceed them.
Honored in 2022 by Tripadvisor Travelers as one of the Hottest New Hotels in the WORLD, Manta Island Resort continues to shine in 2023. This year, it has been recognized once again, alongside our sister property Coco Plum Island Resort, as one of two exclusive Belizean resorts in the esteemed Best of the Best World category.
Barefoot luxury at its finest
Your exotic home away from home is idyllic, comfortably appointed and comes with enchanting views of the Caribbean Sea. Embrace the freedom to explore a wonderful marine playground. Consider a resort that matches your ideal tropical vacation, where you have the freedom to truly relax and immerse yourself in nature's wonders.
Offering you the very best of the best
Indulge in a vast array of adventure tours and activities. With our professional staff and unparalleled tropical location, you can choose to scuba dive the crystal blue waters, snorkel with sea turtles and stingrays, or have a fun and exciting day fishing in the Belize Barrier Reef. Take part in all the activities that this island has to offer or relax on the white sandy beaches, sip a delectable beverage while floating in the pool and let your day unfold in this Caribbean paradise.
Nature comes first
The relationship between guests and nature is sacrosanct, evident and everywhere you turn. An ordinary place? Hardly. But you're not seeking ordinary, which is why resort rates start at just $470 USD per person per night. Who says you must spend a fortune to vacation like a celebrity? At Manta Island Resort, guests receive more than a posh place to hide away during their sojourn. Many find themselves reborn after a restorative stay within the embrace of this remarkable island. Rejuvenation is attainable on the island. And nobody deserves it more than you do.
Manta Island Resort takes the worry out of planning, giving you more time to enjoy the stunning beauty of Belize. Our all inclusive package has exactly what you need for an unforgettable vacation experience. Our menu of add-ons and à la carte perks offer customization to enhance your stay. Say the word and a customized itinerary will be created to match your interests and aspirations. Design your stay, your way!
AN ITINERARY MATCHING YOUR VACATION STYLE​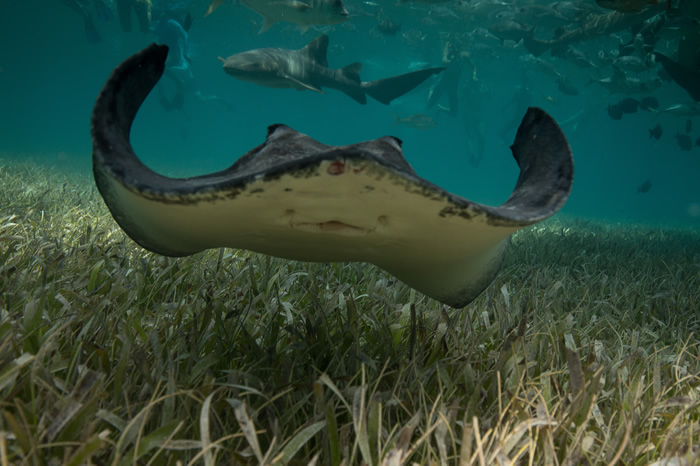 Belize is a stunning breath of fresh air located in Central America. Just a few hours by plane from North America, Belize offers a plethora of adventure opportunities for the intrepid traveler.
Hear What Travelers Are Saying About Our Collection of Resorts
"If you are looking for paradise? Go to Manta Island Resort. Your search is over!!"
Reservation Office Hours​
CENTRAL STANDARD TIME
Mon to Fri: 8am – 5pm
Sat: 8am – 12pm
Sun: Closed
Kindly Note:  We do not observe Daylight Saving Time, so when others spring forward one hour, we stay put.