Overwater Reef Bungalow In Belize
Here at Manta Island, we've designed the ultimate Two Bedroom Belize Reef Villa — not the traditional quintessential overwater digs, but a game-changer when it comes to dream private island accommodations. Step on a pathway leading to a beautiful locally made Belizean hardwood door. Upon entering the villa your eyes will be drawn directly to a breathtaking sneak peek of the view you will ultimately have from your very own open-concept living room and kitchen. Take a step outside to your private overwater balcony, and feel the fresh air wash over you while enjoying the beauty of Glover's Reef.
While our private oceanfront cabanas impeccably epitomize and celebrate the gorgeous environs, the Two Bedroom Reef  Villas set the standard for off-the-grid island luxury and are a great option for families and friends traveling together.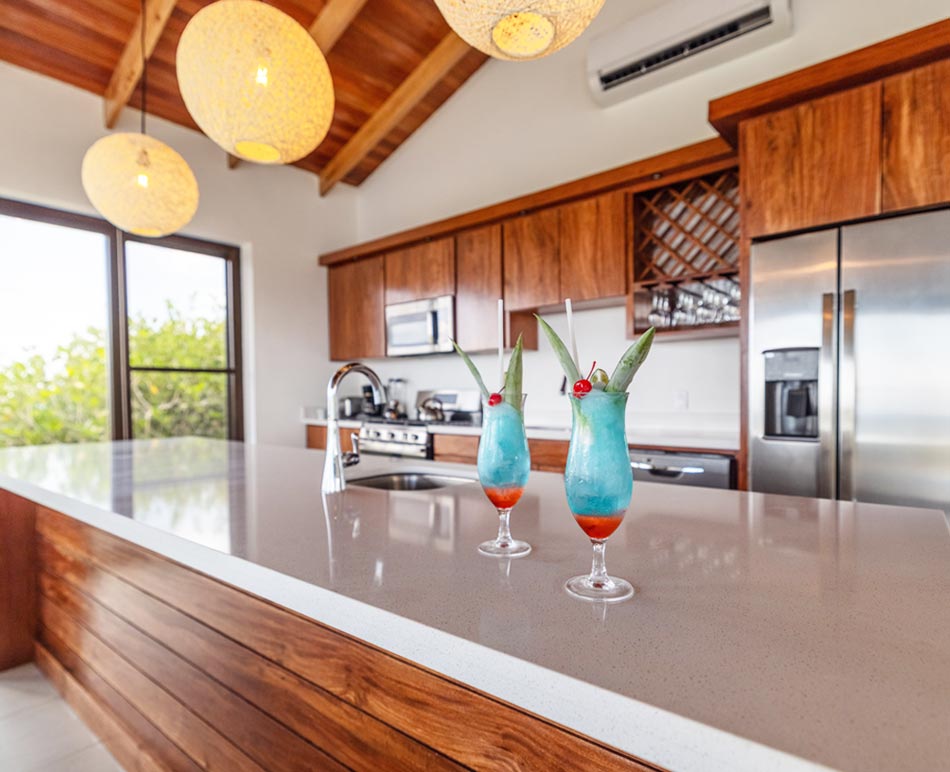 This Two Bedroom Reef Villa includes a fully equipped kitchen, should you feel inspired to prepare your own special cocktail or a cup of fresh coffee. All bedrooms have blackout curtains for a nice, restful night's sleep. Each two bedroom family reef villa includes room service, daily housekeeping, and walk-in shower with rain head and more. Other amenities listed below will ensure that you will have the feeling of being home while on your own private island. Your private bungalow is near the best snorkeling and dive sites, fishing, paddle boarding, and many other marine activities. Be prepared to immerse yourself in the magic of Manta!
Starting at $620.00 USD/per person/per night
(based on 4 adults staying 7 nights)
Embrace the serenity of your surroundings
TWO BEDROOM REEF VILLA PACKAGE INCLUDES:
MAKE YOUR VACATION EVEN BETTER
"We couldn't believe we got to experience this paradise, the epitome of elegance and comfort in a totally non-corporate or stuffy environment. "