Few beverages have captured the imaginations more than rum, a drink with deep roots in India where it was first fermented around 350 BC. By the 1400s, rum was an essential item for explorers who couldn't count on safe water as they traveled the seas. Central America became a major hub for rum production—especially Belize.
Why have Belize rum makers gained international reputations? They're not afraid to take chances! Developing new flavors and experimenting with distillation techniques, Belize's reputation for innovation and variety keeps growing. Where do the world's most avid connoisseurs gather? At Manta Island Resort, where all-inclusive packages include unlimited local rum cocktails. Check out this sampling of rum specialties:
-Mosquito Bite. The only buzz you'll experience when enjoying this tantalizing drink made of Belize coconut rum, brandy, and mango juice is pure bliss.
-Pirate Flag. No Jolly Roger flag is required to salute this adventurous cocktail that blends coconut rum and Diet Coke with a lime wedge. If you're not worried about your physique, order your drink with regular Coke.
-Dark & Stormy. Tropical weather changes won't bother you because the sun pops up so frequently. Salute the resort's welcoming environment with this soothing gold rum and ginger ale beverage.
-Cuba Libre. The signature drink for everyone celebrating Cuba's relaxed tourism policies, toast everything under the Caribbean sun with this tangy blend of gold rum, Coke, and a lime wedge.
-Cucumber Basil Cooler. This drink's healthy green components include white rum, sparkling water, cucumber, lime, basil leaf, and brown sugar. A second one makes you feel even healthier.
-Belizean Sunset. If you've never tasted the perfect tequila sunrise, blame it on mixologists. Manta bartenders offer a version of coconut and white rums, vodka, orange juice, lime juice, and a splash of grenadine that can't be surpassed.
-Crocbite. What ingredient gives this exotic drink its bite? Angostura bitters. Crocbite is prepared by mixing local gold, white, and coconut rums, orange, and lime juices with just the right amount of grenadine.
-Local Rum Rita. Whether you prefer it on the rocks or as a frozen treat, this Rum Rita, made of white rum, lime juice, and simple syrup with a salted rim, could be the best you've ever sipped.
-Local Mojito. Expect the freshest mint leaves to garnish your glass as you allow this mix of white rum, lime juice, muddled brown sugar and sparkling water to cool your brow.
-Local Frozen Pina Colada. Sweet, frosty, and a delicious mix of coconut and gold rums, pineapple juice and coconut cream, the urge to salsa dance has been known to strike after a first sip.
-Local Frozen Fruit Daiquiri. What do you get when you blend white rum, banana, mango, pineapple, and strawberry with lime juice? A big helping of heaven in addition to lots of vitamin C.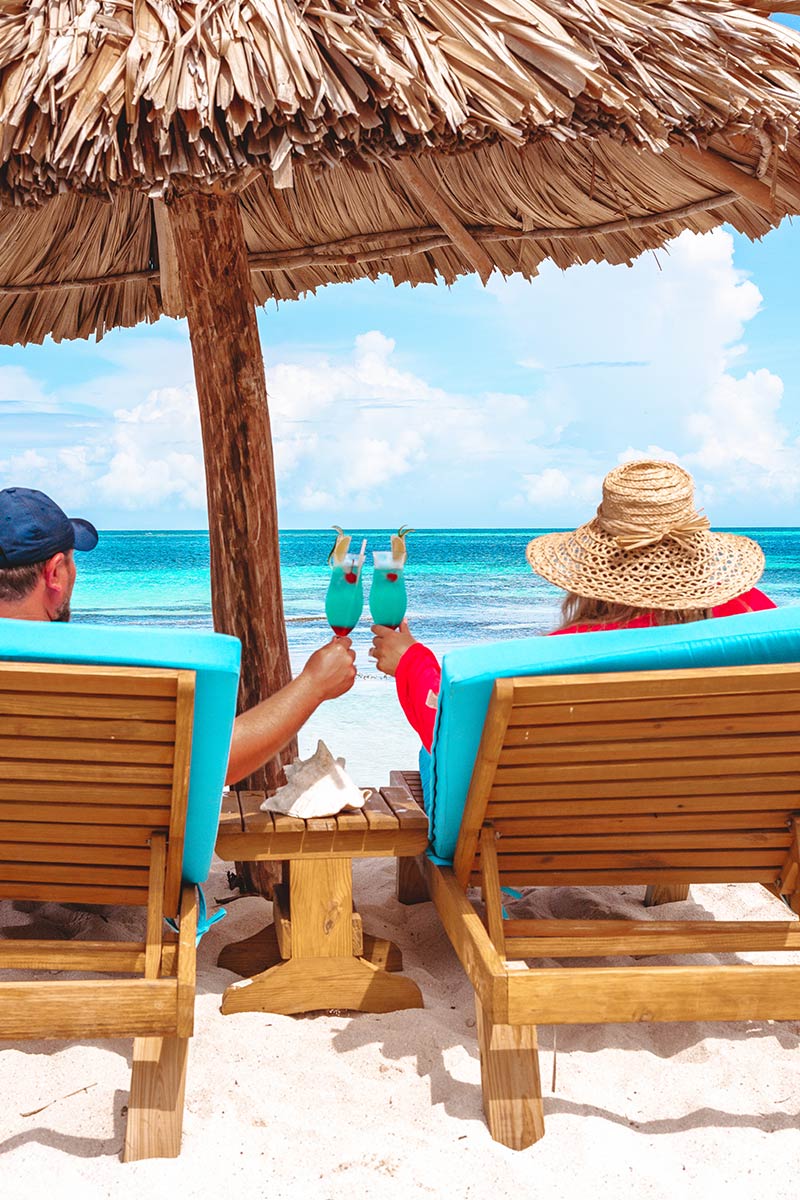 How to arrange your stay at this fabulous property? Learn more about the resort's packages and specials, make your reservation, and once you arrive, head for The Black Coral Restaurant and Bar to toast your arrival in paradise.
Call or email our Reservations office today!
(800) 408-8224
info@MantaIslandResort.com
www.MantaIslandResort.com