If you have no clue what distinguishes a Caribbean resort with a 5-star rating from those earning fewer stars, that probably has something to do with providing six important criteria that must be met to earn that top ranking:
Having an aesthetic that encompasses a resort's "unmistakable personality"
Purposeful focus on all five of the guest's senses
Consistent, exceptional service that feels like "staff can read your mind"
Personalization of preferences acknowledged during a stay
Amenities that run the gamut from an onsite spa to an abundance of marine activities
Consistency. "Five-star hotels not only get it right but do so every time"!
Why today's traveler prefers circles to stars
While every traveler expects to find these criteria when they vacation, 5-star ratings pale in comparison to the accurate, reliable, and personalized consumer-written feedback gleaned by the world's #1 travel resource: TripAdvisor. TripAdvisor employs signature circles to report on the best of the best. As a result, TripAdvisor exerts more influence over consumer travel choices than Google, Facebook, and Yelp. That's why the announcement of TripAdvisor's top 2023 hotels and resorts is such huge news. 
For travelers preferring to keep their adventures close to home, Belize is fast becoming the destination of choice because it's an English-speaking nation located a few hours by plane from southern ports. If you're seeking the best of the best as recently named by TripAdvisor, choose Manta Island Resort. This property not only delivers all six of the criteria mentioned above but it was named the #2 small hotel in Central America and the 13th top small hotel in the World!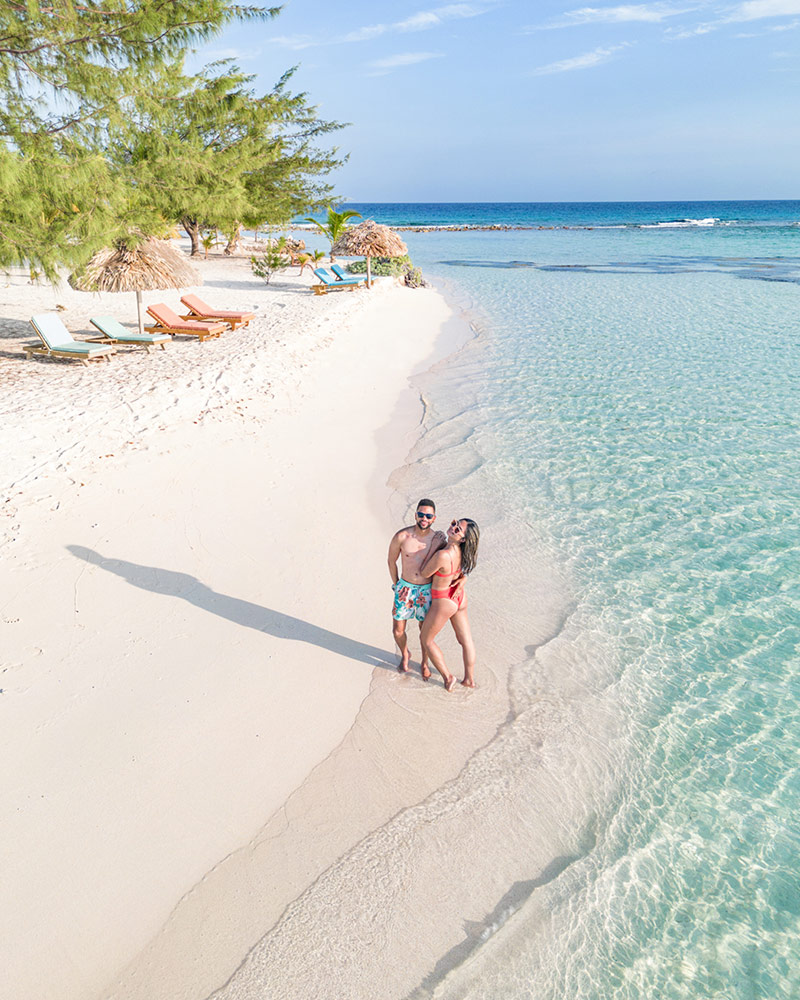 Local is nice. National is great. World is epic!
When TripAdvisor finished 2023 analytics based on consumer favorites, Manta Island Resort and sister resort Coco Plum Island were the only resorts in Belize to ranked high enough in guest ratings to win in highly competitive World categories, and this is no small accomplishment.

"Millions of reviews led up to this," say staffers who are thrilled by the reputation Manta Island has achieved by landing in the top 1% of World lodgings. For a small Belize island resort, this recognition is priceless. What drives so many people to rave about sojourns on this intimate tropical island in the Caribbean? Sample these thank-you notes written by guests to understand the scope of their enthusiasm: 
 "Looking for paradise? Go to Manta Island Resort. Your search is over!!"

 

 "The staff is AMAZING. We felt like royalty."
 "The perfect location to see the wonders of the Caribbean Sea."
 "This is the place everyone is hearing about on all travel platforms!"
Not only will you enjoy a vacation that supersedes any Caribbean holiday you've taken in the past but why not flaunt the fact that you're staying at a resort that's so extraordinary, it ranks among the globe's hot spots? Getting a reservation can be a hat trick given this resort's size, but you get bragging rights the moment you snag your booking!
Call or email our Reservations office today!
(800) 408-8224
info@MantaIslandResort.com
www.MantaIslandResort.com