Since Conde Nast Traveler has an almost preternatural bead on emerging travel styles, you may be curious about this recent proclamation: Editors listed "transformational retreats" as their "#1 2023 travel trend pick." In a nutshell, transforming yourself means changing a behavior that you'd love to get rid of—especially if it's related to your constant monitoring of social media, devices, and technological advances we love and hate.
What better way to detach, disconnect and transform than by clearing your calendar to make room for a Manta Island Resort vacation, the idyllic paradise located off Belize's coast. You're invited to leave your inner skeptic back home, get on island time and disconnect!
Is it easy to disconnect?
No; but you can wrestle the technology monster that has been holding you hostage to the ground, and what better way to start that process than by taking baby steps that help you transition to relying less on devices and more on your well being.
Where to start? Believe that you can transform your habit of checking your device every minute by committing to small measures as you disembark from the boat that conveys you to this impressive atoll where luxe digs, gourmet meals, and fabulous distractions will start you off on a positive note.
These 6 tips give you a head start on changing your behaviors
Put yourself on a screen diet by adopting the number 9 as your mantra: No screen time after 9 p.m. at night or before 9 a.m. the next morning.
Turn off notifications. Since you likely turn them off during meetings and while engaging with important clients and co-workers, this won't be new to you. As a reward, pick a down time during your stay at Manta Island Resort to check those notifications.
Experience the wonder of being surrounded by the Caribbean Sea and the creative side of your brain could kick into overdrive. If something revolutionary comes to mind that you would usually use your cell to remind you, use paper and pen instead.
Take advantage of mind-diverting activities on the Manta Island tour menu. When you're snorkeling, fishing, diving, swimming, or island hopping, expect to feel so engaged, taking phone calls will be the last thing on your mind.
Try leaving your device in your digs when you go on one extended outing to see how it feels. Expect to be surprised.
If the urge to dig out your device strikes, head for the swimming pool, borrow a kayak or paddle board to divert your attention and get on with your mission to unwind.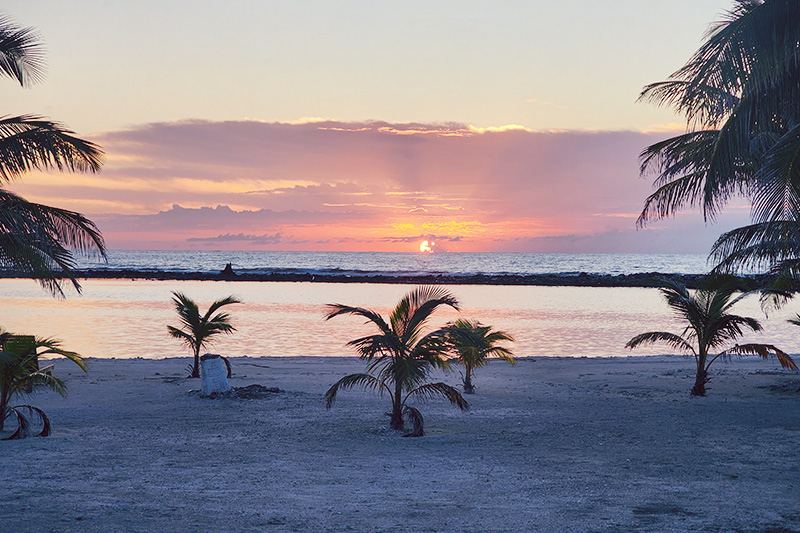 Because Manta Island Resort is more than a place to transform your reliance on technology, you'll want to immerse yourself in the beauty of Glover's Reef Atoll, the marine reserve and world heritage site hosting this property where barefoot luxury, and a Tripadvisor 2022 designation as one of the hottest new hotels in the world, are just a few of the reasons your transformational challenge is likely to succeed!
Call or email our Reservations office today!
(800) 408-8224
info@MantaIslandResort.com
www.MantaIslandResort.com