Can you imagine your corporate, business, or organization's group enjoying the entirety of a Caribbean island that's staffed by professional, unobtrusive staffers? No need. Manta Island Resort, off Belize's coastline, is designed to host group get-togethers and the cost of this experience is less than you think. According to human resources experts, your company has a lot to gain if you stage your off-site meeting in a remote area. Here's why:
A different, more fabulous version of sequestration
What benefits does your entire company glean from an island retreat? You'll boost company morale, enhance your corporate culture, strengthen relationships and so much more. Expect these 5 outcomes and many more by choosing Manta Island Resort for your group retreat.
Idea sharing is enhanced when personnel get out of the office to undertake project ideas and strategies for implementing them that call for maximum creativity. There's a dynamic that infuses these meetings that tend to be judgment-free and contentious disagreements are less likely to take place.
Staffers are empowered when their input is valued thanks to the relaxing environment. Timid employees may speak up and contribute for the first time because a change in venue has made them feel safer. Having the focused attention of higher-ups may embolden attendees.
Not everyone on staff attends the same meetings, workshops, projects, and pursues the same goals, but time on Manta Island can resolve this common dilemma quickly. Having meals together and engaging in shared recreational activities enhances team building and gives the shyest attendee chances to shine.
Sequestering on an island gives everyone a chance to work on their own professional development skills. Learning and growing are part of the retreat experience. Giving attendees this experience shows them that they are valued and appreciated. You can't put a dollar value on that.
Don't ignore the value of Mother Nature's influence on attendees. Being cut off from the trappings of the modern world can have a profound impact on the way staffers act, think, and behave. With the island all to yourselves, company representatives create a private world where there are plenty of modern conveniences in the areas that matter most: lovely accommodations with modern infrastructure.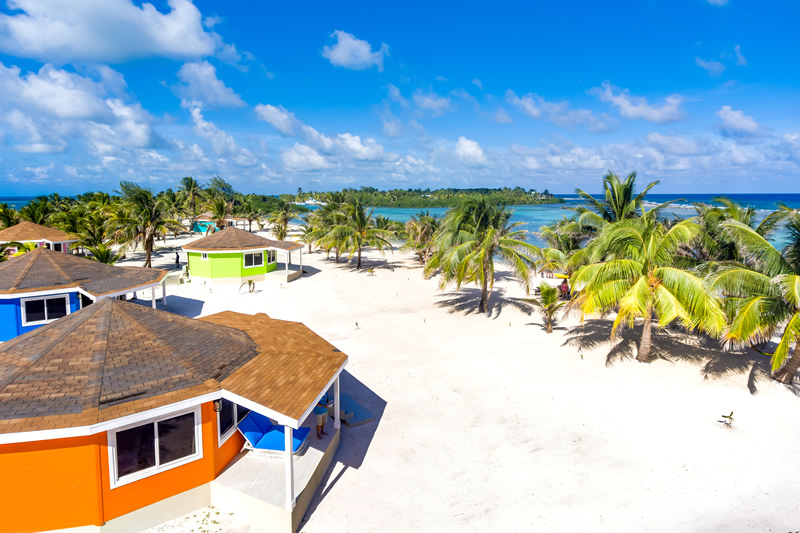 At Manta Island Resort, everything you require for an idyllic, productive, and relaxing retreat is included in the Belize Island Rental Package. This includes the use of 9 Cabanas offering minimum participation of 18 members of your staff and the length of the stay to qualify for this great deal is 7 nights and 8 days, giving you ample time to add recreational fun to your business sessions.
This package is so generous, that in-house meeting planners tend to be impressed when they read about the service, amenities, and personalized attention every guest receives, and when it comes to privacy, it doesn't get any better. Add a short plane ride to this English-speaking country and awe-inspiring Belize tours and you will set a high bar for your next corporate getaway that is likely to be a return visit!
Call or email our Reservations office today!
(800) 408-8224
info@MantaIslandResort.com
www.MantaIslandResort.com