Once you are weary of everyone in your circle telling you that you must vacation in Belize, it's time to choose a date. You do some research and find out that every month is ideal to visit the only English-speaking Central American nation in the hemisphere, so no advance planning is needed to master another language. Choose a romantic destination like Manta Island Resort on Glover's Reef Atoll where every month is a delight, and the entire year is filled with surprises.
January: Make it a January to remember by trading the ice and cold of North America for a sunny island where every aquatic challenge under the sun awaits. Simplify your stay via a Belize all inclusive package that covers expenses and saves money too.
February: Romance is in the air so if this is a wedding anniversary or couple's getaway, find warm tropical breezes and calm Caribbean waters. Off-grid digs are so private, pack your imaginations and little else. Enhance your stay with Manta's Honeymoon & Romance Package Add-On.
March: The March equinox arrives between March 19th and March 21st annually. Daytime temperatures of 84 degrees F make specialized Belize tours delightful.
April: Easter is huge in Belize, so you won't miss a tradition. From religious pageantry to lighthearted events, your Caribbean getaway will be so memorable, that even the Easter bunny will envy the memories you bring home.
May: Crowds dissipate in May so you can take in both the Cashew and Chocolate Festivals where cashew wine and Caribbean cuisine take center stage and the annual Chocolate Festival lasts for three delicious days.
June: As the rainy season begins, no worries since showers fall early in the morning when you are likely to still be in bed. Besides, you'll probably already be wet perpetually thanks to so many resort aquatic activities on your list. And as an added bonus, June marks the first month of the year when low season rates are in full swing!
July: July is lobster season and gourmands can't wait to turn their June calendar page. This delicacy inspires parties, celebrations, pageantry, and non-stop eating. Fewer crowds mean more lobster for you.
August: Attend the Costa Maya Festival where non-stop concerts, parades, beauty pageants, competitions, and merrymaking abound. The Deer Dance Festival, a tribute to Garifuna culture, ends the month with flair.
September: Because Belize celebrates its long-awaited Independence Day on September 21st, get in on the month-long festivities that include patriotic celebrations, street parties, open-air concerts, and other entertainment.
October: Missed Belize's independence party in September? Celebrate Indigenous People's Resistance Day on October 12th at special events that showcase Mestizo and Maya cultures via street fairs, parades, and music events.
November: Come to Belize and let an island chef cook your Thanksgiving turkey Belize style, but don't be surprised if the highlight of your getaway is Garífuna Settlement Day festivities on November 19th where drumming and dancing take center stage.
December: As a member of the British Commonwealth, Boxing Day is big in Belize. Come down at month's end for dances, horse races, concerts, and endless fun. Stay for New Year's Eve if you can't bear to leave!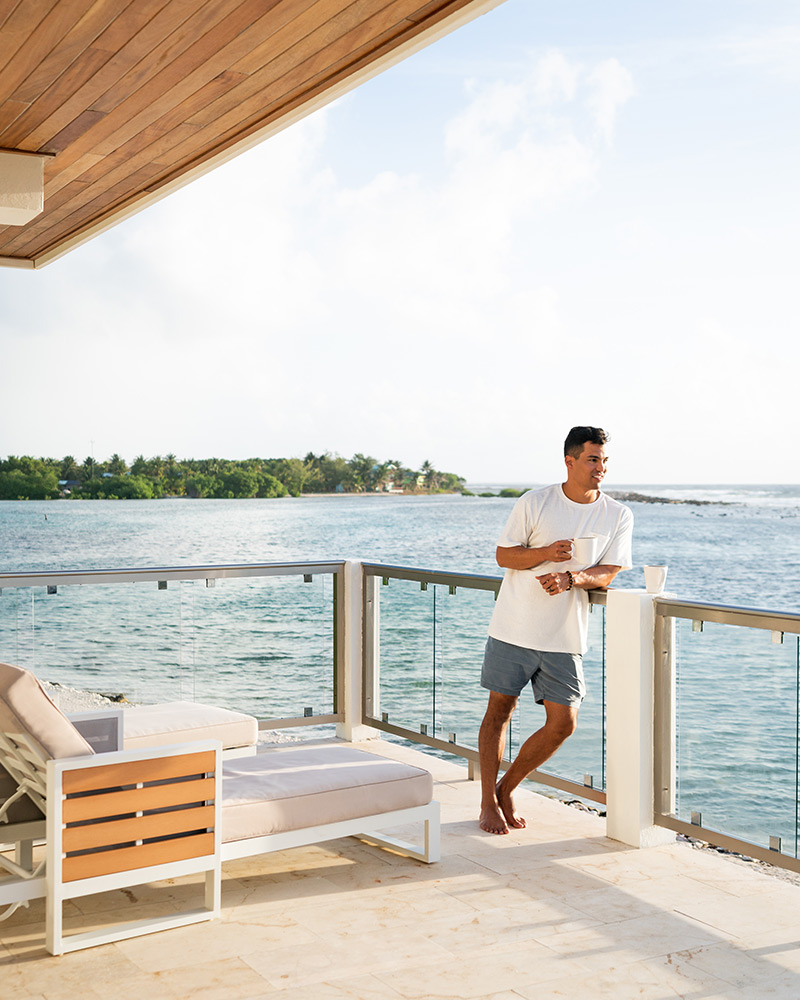 Why suggest an island stay when some of the sites and celebrations that interest you are on the mainland? Because Manta Island offers an oasis of peace, tranquility, and intimacy that provides a respite from the world, so you enjoy the ideal balance of fun and tranquility.
Guests say that while they tend to focus on aquatic adventures on the Manta Island menu, they often build their itineraries around the event that prompted their visit to Belize. Even more, insist that the urge to leave the island for even a day is simply unthinkable.
Because the atoll is small and accommodations are few, the secret to your booking revolves around clever timing, so visit the resort's website booking page to launch your quest for a time in paradise. The earlier you reserve, the better your chances of getting your first choice of dates!