If you live in North America, you've probably made peace with the fact that there are four seasons, requiring several wardrobes to make sure you're appropriately attired. The people of Central America have it so much easier! There are only two seasons and they're most frequently referred to as "Dry" and "Green."
Why choose the green season to take your summer vacation? Because off-season rates can offer once-in-a-lifetime opportunities to stay on an island that would have drained your funds during the dry season. Further, attractions and all the sites you long to see won't be so crowded, you spend the entirety of your sojourn in queues.
There are more than financial benefits to be had if you choose Belize for your May or June getaway, one of which could include a sojourn at the exclusive Manta Island Resort. Island staff is prepared to deliver the quintessential island experience that is so lavished with perks, you'll hardly notice sun showers that disappear fast.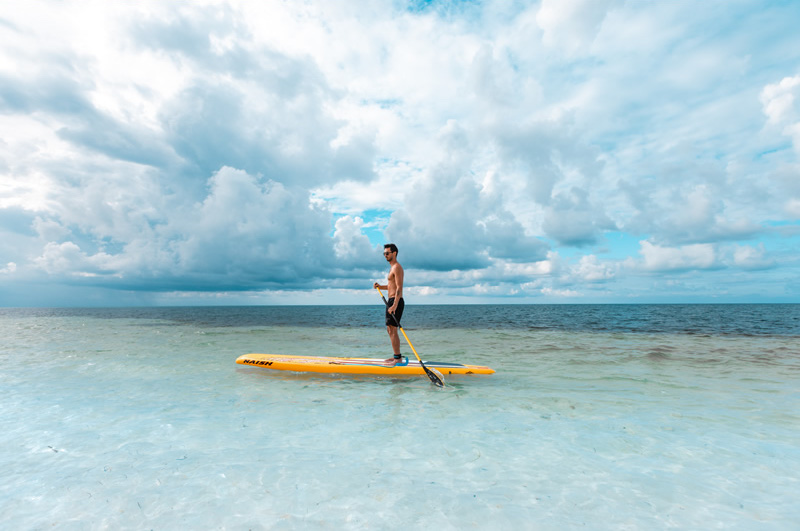 Add these five convincing reasons to head south:
The weather is ideal. Temperatures range from 75-degrees F at night to 83-degrees F by day. If you factor in the gentle breezes that blow across Manta Island Resort both day and night, you may wish to bring a jacket or stole for nighttime beach strolls in the cool air.
Sporting activities are plentiful. Passionate surfers know that windswept beaches are a paradise for folks who can't catch enough waves. If those breezes aren't blowing as dynamically as you would wish, Manta Island staffers would be delighted to arrange snorkeling, scuba diving, fishing, island hopping, and a blissfully romantic sunset cruise just for you.
May and June offer fabulous excuses to show folks you care about how much you love them by making a gift of an island stay to celebrate any number of summer occasions, including Mother's Day, Father's Day, graduations, and other important milestones.
Avail yourself of Manta Island vacation specials. Keeping in mind the fact that the island is home to only nine private oceanfront cabanas and three two-bedroom Reef Villas — one of which has a fabulous plunge pool – you're going to have to move at the speed of light to make sure they're not already filled on the May or June dates you prefer.
In May or June, surprise your mom with an island getaway to Manta Island Resort, where she can indulge in the perfect blend of relaxation and adventure. Together, experience the breathtaking beauty of the island, savor delicious local cuisine, and take part in exciting activities like snorkeling or diving alongside the vibrant marine life. This unforgettable stay at Manta Island Resort will deepen your connection and leave your mom feeling truly pampered and rejuvenated.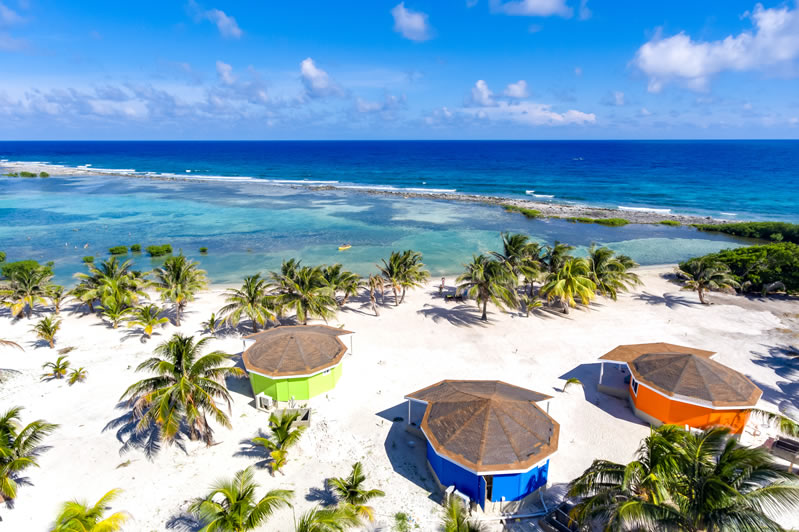 Perched atop the Glover's Reef Atoll, Manta Island Resort is unlike any other island resort in Belize. You'll wander paths created by underwater volcanic eruptions millions of years ago in addition to receiving impeccable service and attention only available at a destination this small and intimate. Further, those five perks are just a taste of what awaits an island guest. Come for the beauty. Stay for the peace. At Manta Island Resort, bliss is not just attainable but therapeutic, and isn't that sense of tranquility exactly what you crave right now?
Call or email our Reservations office today!
(800) 408-8224
info@MantaIslandResort.com
www.MantaIslandResort.com