It's no secret that we live in a world inundated by personal opinions, especially for those who spend more time on social media than they care to admit. The art of weighing other opinions can be difficult, and clear-minded people understand that opinion solicitation can make it hard to trust resources that want to use your personal thoughts to help sell their products.
Happily, you can rely on countless legitimate resources seeking your honest feedback to educate other people and help them make good decisions. Among the most respected and trustworthy is the Conde Nast family of publications, a brand that's been around since 1909.
One of the most esteemed and respected media conglomerates in the world, Conde Nast has no ulterior motives for soliciting opinions of travelers from all walks of life. Their annual Readers' Choice Awards offers everyone an opportunity to weigh in on favorite destinations. For travelers who have had the good fortune to vacation at Manta Island Resort on Belize's Glover's Reef, there is no place more deserving of your vote!
The competition with no ulterior motives

Conde Nast Traveler magazine has no desire to collect your information. Editors are eager to let people around the globe in on the world's top spots, and there is no more popular platform for doing that than the company's annual Readers' Choice recommendations based on consumer experiences at hotels, resorts, eateries, and activities.
If you're a fan of Manta Island and want to be counted when votes are tallied for a 2023 Readers' Choice resort designation, all you need to do is visit this page. Locate the "Resorts" section, and browse the list until you reach Manta Island Resort on Glover's Reef, Belize. Cast your vote and you'll be a big help to adventurous travelers just like you. AND you could even win a 65-day journey to Antarctica and across the Americas with Viking!
HOW TO VOTE
Go to the website – Using this link: https://www.cntraveler.com/story/vote-readers-choice-awards
Vote by Category – Click the "Resorts" category and then search for: Manta Island Resort (Glover's Reef, Belize)
Cast your ballot – It's that easy.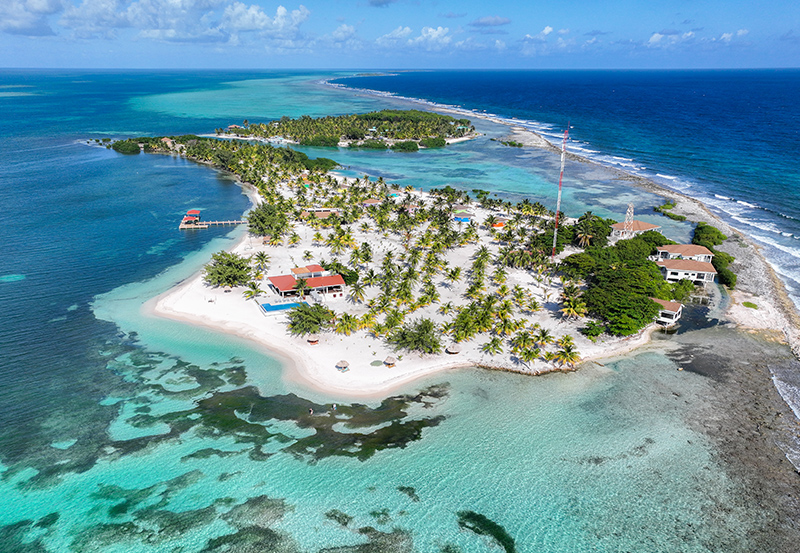 Why Manta Island is an ideal Readers' Choice pick
This is a crowd-free sanctuary at just 12-acres in size.
Tripadvisor Travelers named Manta a 2022 Hottest New Hotel in the World.
Guests experience barefoot luxury in Belize.
The resort is located on Glover's Reef, a world heritage site.
It is rare to find a romantic haven offering this much privacy.
Blissful solitude is not an advertising claim; it's real!
Offering an opinion that can incentivize like-minded people to discover this Caribbean gem is fast, easy, and all-inclusive packages make a stay effortless and focused on the way you want to vacation. From your private oceanfront cabana to tours, gourmet dining, and personal service that is a benchmark of this fabulous resort, this truly is paradise.
Mind if we add one more reason to favor this fabulous property with your vote? Peek at Manta Island's specials and enjoy a price break that rewards you for casting your vote. If you can't get enough win-win opportunities in your life, consider this generous discount the best excuse of all to plan your next Caribbean getaway.
Call or email our Reservations office today!
(800) 408-8224
info@MantaIslandResort.com
www.MantaIslandResort.com