Nestled amid a circle of nations that have attracted much more attention than the land once known as British Honduras, Belize could best be described as an outlier because it is unique among countries. The English language dominates, there's a British legal system in place, a small population contributes to its popularity and you can arrive in the country in just a couple of hours from the southern U.S.
But it's Belize's personality that brings visitors, tourists and retirees south in growing numbers and for people from more corners of the earth than other Central American nations, this land is unique among nations, which is exactly why it's becoming so popular. Why should you visit? Because you're curious. You love knowing your dollar will stretch further than neighboring nations. And because your friends won't stop recommending it!
History and mystery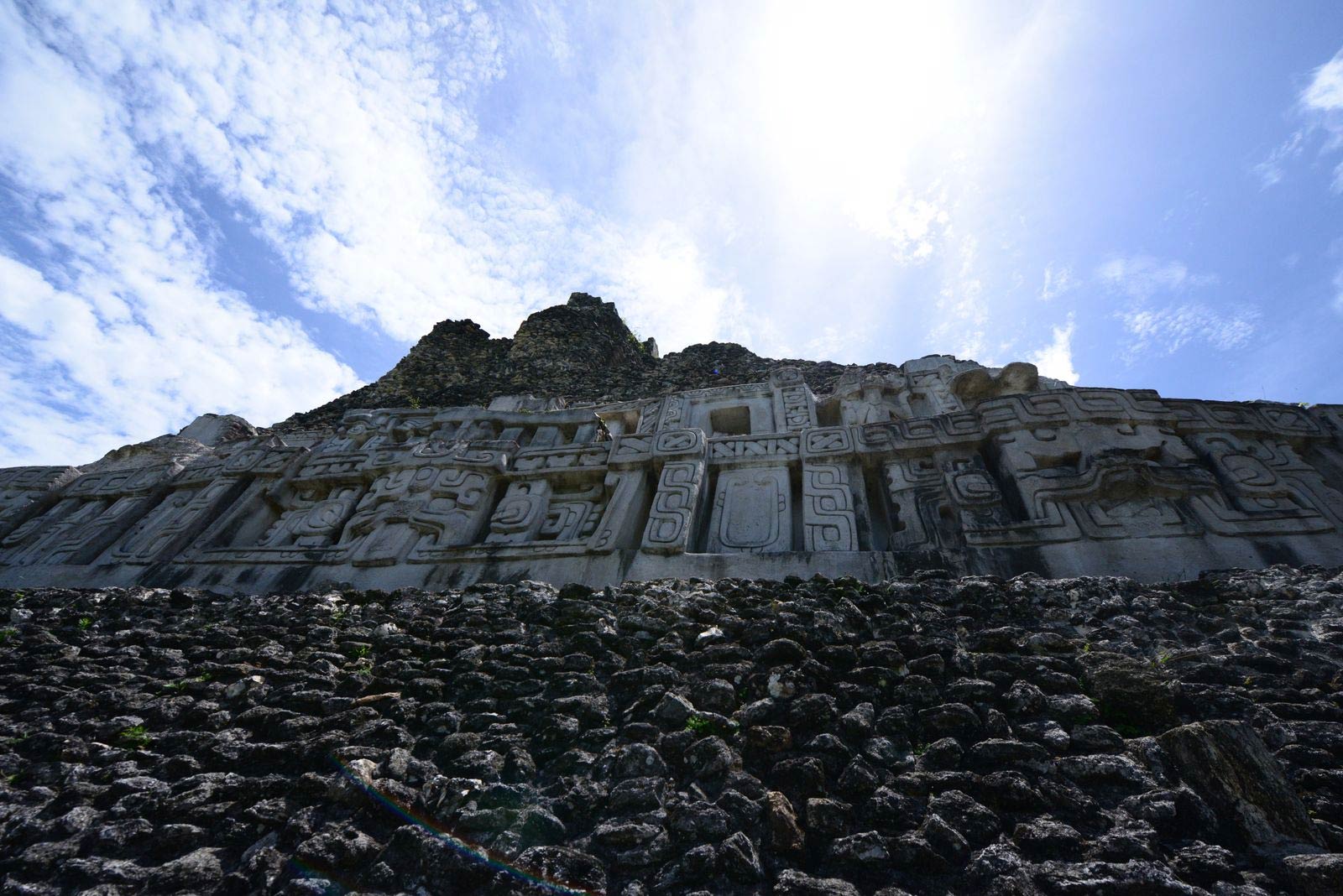 A lively debate exists among Belize historians and archaeologists about the reason the once thriving Maya society abandoned their homeland and vanished from the face of the earth. Experts agree that Maya society reached its most glorious era around the 8th century, building architectural masterpieces that left an estimated 900 above-ground ruins to be overtaken by jungle once the Maya people abandoned Belize.
But the "above ground" history of Belize isn't the only mystery that remains behind. Underground caves inspiring awe and trepidation remain symbolic of a Maya underworld that was at the heart of the people's religious beliefs and practices. For tourists eager for "the full Maya experience," tubing, walking or repelling into caves to see relics that run the gamut from artifacts to skeletal remains, is an essential part of any itinerary.
A nation primed for invasion
Given its proximity along the Caribbean Sea, Belize became a mecca for explorers, pirates, colonizers and adventure seekers. By the time Spanish explorers arrived in the early 16th century, the land was being reclaimed by Mother Nature until the Brits latched on to the fact the prized hardwoods covering the territory could be cut and sent to England. To achieve this goal, African slaves were brought to Belize from Jamaica, but amid this industrial effort, other nations continued to vie for control.
Violence and revolution continued nonstop as legendary military leaders like Admiral Sir William Burnaby prevailed in 1765, giving the United Kingdom more control than ever over the land. The British crafted a constitution based on the English rule of law, further cementing English ties to Belize. Though the nation became a crown colony, this designation proved to be too little, too late. There arose a movement for independence that could no longer be contained. Between 1954 and 1964, the struggle continued until the nation reclaimed its own name in 1973. Belize gained independence at last in 1981 and now fly what has been called the most symbolic flag in Central America.
Eager to see this amazing nation for yourself?
Our guide can help you sort out details so you make the most of your visit now that travel restrictions are being eased and it's possible to book a vacation that is so close to home, it won't seem like much of a journey. These questions will help you prepare for your trip!
Q: Is Belize safe?
A: The answer is yes — even if you decide to come alone. Like every nation on the planet, there are petty thieves on the lookout for vulnerable targets, but you don't have to be one if you take proper precautions like not letting a handbag or wallet get out of your site line, avoiding certain Belize City neighborhoods, and sticking to areas that attract tourists, especially at night when desolate areas are to be avoided most of all.
Q: When is the best time to visit Belize?
A: We would be remiss if we didn't say that Belize opens its collective arms to tourists year-round, but if you choose your trips based on weather, the ideal time to come is between Thanksgiving and mid-April, since this is Belize's dry season. If you don't care about idyllic weather and you dislike crowds, you'll want to visit between mid-April and October since these are low and shoulder seasons when intrepid travelers don't mind the rain that keeps the nation's jungles and forests green and vibrant.
Q: Should I choose an all-inclusive resort?
A: Not only do all-inclusive resorts deserve your attention but they're the best, most affordable and carefree way to see Belize year-round. Ask frequent visitors for recommendations and these four resorts always top lists: Manta Island Resort, Coco Plum Island, Belizean Dreams and Laru Beya Resorts. Make one reservation at any of the four and everything you need to enjoy a luxurious, all-inclusive holiday is included: Posh accommodations, gourmet dining, every amenity under the sun, local transport and service guaranteed to make you think twice about the place you once proclaimed the friendliest and most helpful place you ever visited.
Q: What should I see and do in Belize?
A: If the history of Belize intrigues you, all you have to do is ask the reservation team at Manta Island Resort, Coco Plum Island, Belizean Dreams and Laru Beya Resorts what tours come with their Belize all-inclusive packages and you can pick and choose from the places you most want to see. Be forewarned that choices are bountiful. Float or walk into those mysterious caves. Tour ruins. Visit forests and jungles where magnificent waterfalls await. Tour a farm or ranch. Learn to cook and indulge your love of music and cultural events. The sky's the limit when you book a stay at these award-winning resorts.
Have you noticed a theme here?
You should. By booking an all-inclusive Belize vacation package at Manta Island Resort, Coco Plum Island, Belizean Dreams and Laru Beya Resorts you will want for nothing and rumors you have heard that Belizeans are the friendliest people on earth are no exaggeration. Whether you decide to try an island vacation like the paradise you'll find at Manta Island Resort or Coco Plum Island Resort or you prefer Belizean Dreams or Laru Beya for their locations on the mainland, you will be treated to a vacation that has no equal.
Even the wardrobe required to enjoy a carefree stay at all four resorts makes packing effortless, though sturdy shoes for adventures and a wrap or jacket for cool evenings should be included. Bring any sunscreen, bug spray and soothing cream you would pack for a trip to Miami or Houston and you'll be equipped to see all of the sites on your itinerary. Need we remind you that you won't need a language app or translation guide since everyone speaks English?
Essentials include a cellphone so you can send photos to envious friends back home, hand sanitizer and a mask, and you need never worry about your safety since all four resorts have undertaken major new cleaning and sanitizing methods designed to make sure you come back to all four of these luxury resorts again and again. Now that travel is once again possible, why not book a stay at all four?
Call or email our Reservations office today!
(800) 408-8224
info@MantaIslandResort.com
www.MantaIslandResort.com