A small group of scientists recently completed a comprehensive mapping of the world's coral reefs – the first of its kind ever conducted – followed by the introduction of the Allen Coral Atlas's high-resolution map.
This landmark undertaking has the potential to help scientists gather detailed information never before available, so whether you're fascinated by reefs or you treasure them as ideal locations to indulge in your favorite aquatic sports, you know that this news has enormous potential for the future of coral conservation.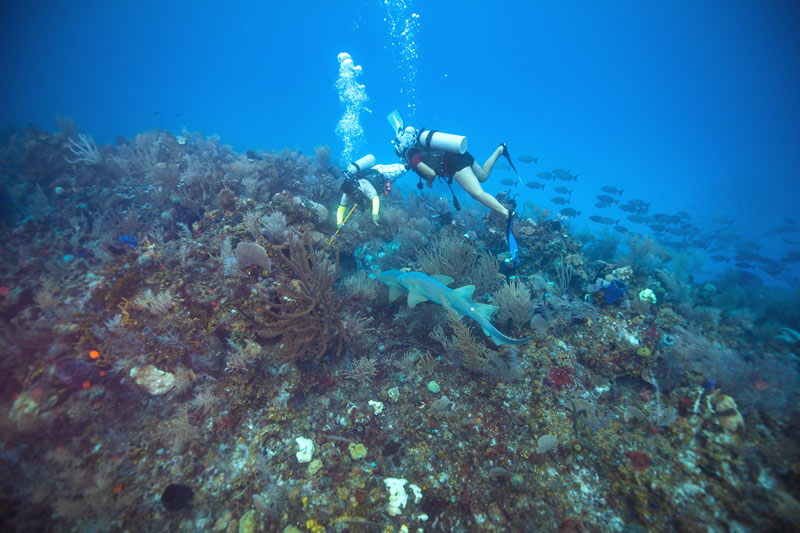 For folks who count on Belize to get their fill of reefs, atolls, and other coral wonders, the Allen map's Mesoamerican region is especially fascinating since this area of Central America is home to the second-longest barrier reef on the planet in addition to a vast number of atolls, one of which is especially noteworthy!
What's an atoll?
According to National Geographic magazine, circular coral reefs are called atolls, each formed so long ago by undersea volcanoes that magma rising to the surface shaped these coral islands. Because atolls are circular, they naturally form refuges around lagoons that protect habitats from assaults by ocean waters.
To appreciate the complexity of this type of formation, travelers flock to Belize and especially to one of Belize's most popular destinations: Glovers Reef Atoll, a scenic, lush projection of coral that is home to the spectacular Manta Island Resort where nature and barefoot luxury co-exist perfectly to the delight of resort guests.
About Manta packages
Manta Island Resort's all inclusive Belize vacation packages include beachfront accommodations, delicious cuisine, unlimited local beverages, resort amenities, and select tours.
Not only do guests love sunning on the atoll's private beach but splashing in the resort's pool, piloting a Hobie Cat, and kayaks are among the more adventurous pursuits available. Taking advantage of every benefit this Belize island resort offers is one of the best reasons to visit, especially if we have piqued your interest in atolls by citing that mapping breakthrough.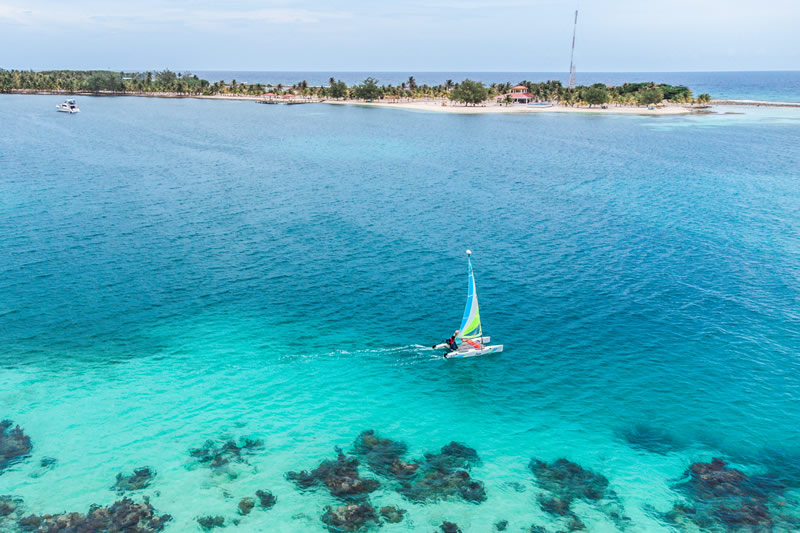 Come for the ecology. Stay to be treated like a celebrity
For guests eager to explore Glover's Atoll, Manta Island Resort is a dream come true. Visitors have access to the shallow lagoon made up of over 700 patch reefs declared a protected reserve as part of the Belize Barrier Reef Reserve System by UNESCO.
Match the atoll's spectacular terrain with an equally spectacular resort experience by adding Manta Island perks. Customize your stay by considering add-ons and a la carte activities to craft your itinerary. You'll be just one of a small number of guests so expect pampering and impeccable service from the staff as well.
Check your 2022 calendar pages
Plan your sojourn between now and December 18, 2022, and if the Manta Island Resort dates you earmark are not booked at the time you want to visit, take advantage of extended stay discounts.
Read the fine print detailing both Belize vacation specials and if your curiosity has been piqued about atolls, reefs, and how it would feel to stay at a private island resort, you'll want to secure your barefoot luxury digs now, before your first choice of dates disappears.