Even non-believers love peeking at their Zodiac signs for a fun glimpse at what's on the horizon. If you've got a fall birthday, astrologers say that all "three zodiac signs thrive in the fall: Libra, Scorpio, and Sagittarius" because they fall within the autumnal equinox. How to celebrate? A Belize island vacation is the ideal way to mark a year well-lived.
Manta Island Resort, off the Belize coast, is a fabulous destination, especially if you live in a snow belt where unpredictable weather between September 23rd and December 21st won't matter because you'll be basking in the sun.
Measuring just 12 square acres in size, there's lots of room to wander beaches while contemplating the year ahead while tucked into one of nine oceanfront cabanas or reef villas. Manta Island was named one of the world's hottest new hotels for 2022 by Tripadvisor Travelers, so rest assured this birthday will be memorable.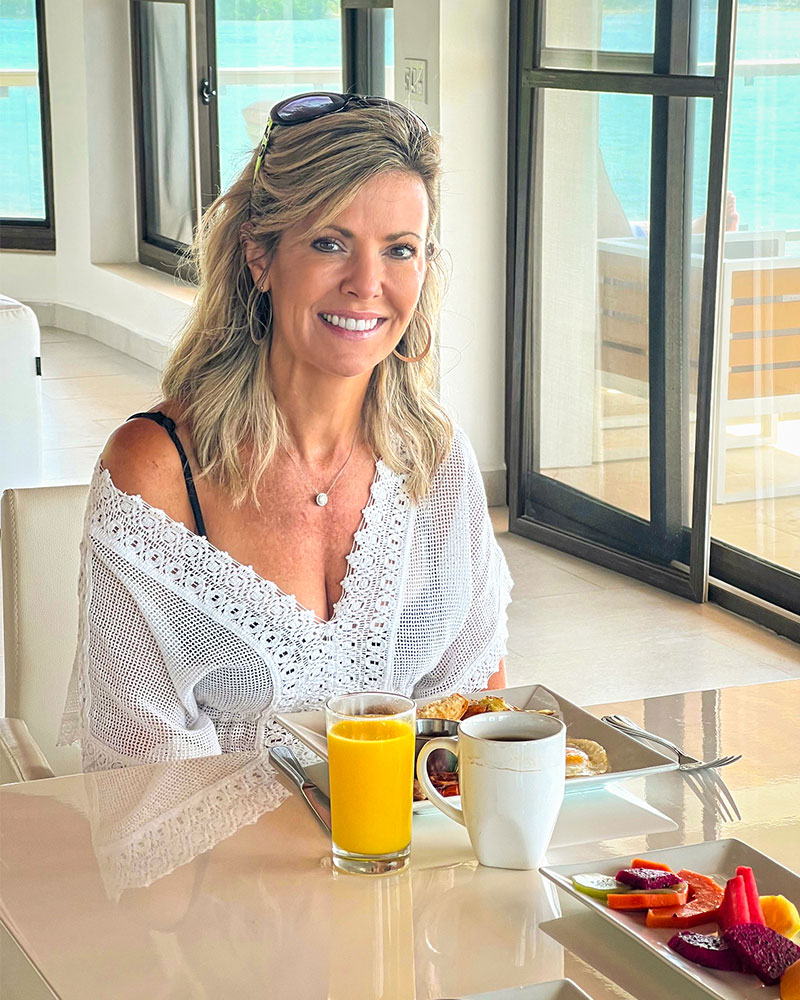 Yes, you can afford to celebrate in paradise
This resort's Belize all inclusive package includes beachfront digs, airport pickup plus local transport from Dangriga followed by a boat ride to the island. Unlimited local bar beverages are included so birthday toasts don't have to stop with one. Enjoy at least one excursion, and take advantage of kayaks, snorkel gear, stand-up paddleboards, and a small Hobie cat.
Daily housekeeping services, fees, and taxes are all bundled into your package and if you're waiting for greetings from friends and family, the island has Wi-Fi service. Further, if you decide you want to do more than take those package tours, you'll find enticing add-on options on the Manta Island website.
Does it get any better?
It can. Claim a deal that must be secured no later than September 4, 2022: receive an additional discount if you intend to travel south for your fall birthday. Only available to the first 20 couples claiming this weekly bonus, act fast to make sure you're one of them.
Your birthday deserves to be extraordinary this year as COVID wanes, travel restrictions have eased and the world is returning to normal, so why not discover what one couple did when writing a fabulous review about their birthday celebration on Manta Island on the TripAdvisor website to share their delight?
"We came with family and friends to celebrate my husband's birthday. I don't even know where to begin. From the time we stepped foot on the island to the time we sadly had to leave, it was awesome! The birthday dinner on the beach was fabulous! We will definitely be returning soon. Thank you again for helping us make some wonderful memories." – Jeff & Sheri C.
Sound like the way you want to feel after you celebrate your fall birthday island style? Given package rates, special discounts, and recommendations like this one, your stay on this lush private island is guaranteed to exceed your expectations. Don't be surprised if you vow to spend every future birthday at this tropical paradise, too!