Beauty pageants date back to ancient Greece, but what we know today as the quintessential contest has roots in America: Atlantic City New Jersey officials were desperate to lure tourists to the seaside town in 1921 so they held the first Miss America Pageant to help rescue the state's economy. The idea succeeded beyond their wildest dreams. Fast forward 100 years and beauty pageants are held throughout the globe.
In addition to Miss America, Miss Universe, and Miss World, beauty pageants have evolved to become more than exhibitions of women dressed in gowns, bathing suits, and displaying talents. Today's pageant focuses as much on social issues as glamour, thus candidates are given chances to show they care as much about the planet as they do about bringing notoriety to their homeland.
Belize: No exception to the rule
Belize's pageant history harkens back to 1974 when the nation sent Miss Pelisamay Longsworth to the Miss Universe contest. Five years later, Miss Belize Sarita Diana Acosta placed in that pageant's top 12 finalists, but a new, more enlightened contest arrived on the scene in 2001: The Miss Earth Beauty Pageant debuted as an homage to environmental awareness and social responsibility.
Who's the lucky 2022 winner of this contest? Her name is Miss Simone Sleeuw, and she attracted both admirers and the sponsorship of one of Belize's most prestigious properties: Manta Island Resort. Located off the Belize coastline, resort principles were drawn to her obvious talents as a beautiful spokesperson for Belize's fragile ecosystem.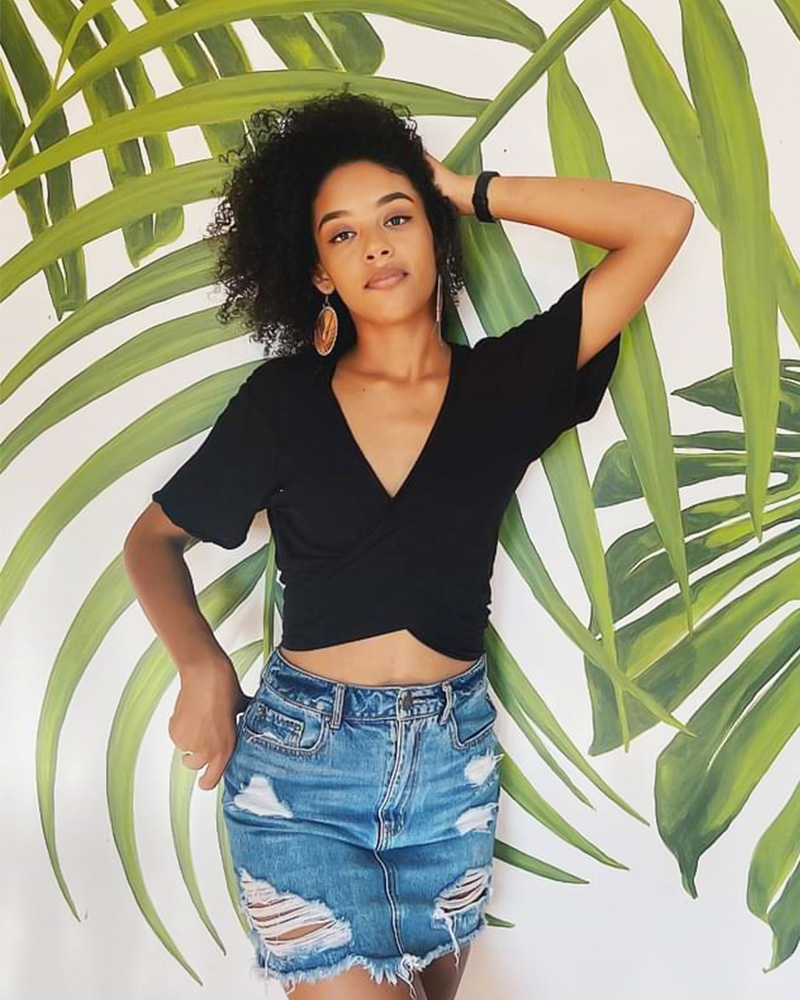 She's beautiful, connected, popular, and aware
Ask Miss Sleeuw about beauty tips and you'll likely be diverted to a discussion about the Belize Barrier Reef. The Caye Caulker resident worries about the effects of climate change and loves to promote Belize's burgeoning ecotourism movement. She owns a small tour company and captains a boat, calling her efforts "a personal mission" to educate visitors about reef protection. Even small acts of conscience count, she says.
When Manta Island Resort recognized Miss Sleeuw as the ideal candidate for sponsorship, management got buy-in from everyone, especially after viewing Simone's profile. Impressed by her compassionate marine conservation platform, they agreed that "Manta would tie in nicely since it is located on Glover's Atoll, a protected marine reserve," as well as being a UNESCO World Heritage Site.
Manta Island's magic: No contest!
Known for its creative all-inclusive packages, innovative tours, and superior personal service, Manta Island Resort deserves to be represented by so talented and enthusiastic an advocate, and you will discover for yourself why when you visit this small paradise in the Caribbean for your next lush getaway.
You could run into Miss Sleeuw during your visit, but in case you don't, take her words to heart: "A special thank you to @MantaIslandResort for helping me on my journey to #missearth you helped to make my experience unforgettable!" Her enthusiasm is so infectious, don't be surprised if you too call your vacation on Manta Island unforgettable!
View this post on Instagram

Call or email our Reservations office today!
(800) 408-8224
info@MantaIslandResort.com
www.MantaIslandResort.com