Must you have a degree in Economics—or a working knowledge of how the mathematics involved with the relationship between wealth and population are related—to comprehend the nuances of The Pareto Principle? It's a solid theory that's used by business sorts to make a point.
In a nutshell, the Italian economist Vilfredo Pareto conceived this theory: 80% of all consequences are derived from 20% of causes. It's not hard to see how unequal this relationship is, but for purposes of brevity, Pareto pared the theory down to the 80/20 Rule, so if you aren't the best at remembering names (Italian or otherwise), use the 80/20 rule when explaining all conclusions drawn between unequal relationships.
This example can clarify things for those who wrestle with abstract thinking: If 80% of land located in your community is controlled by 20% of the population, this situation is hardly a reflection of equal distribution. But sometimes, a deal comes along that levels the playing field. One such example is the Black Friday vacation special just announced at Belize's Manta Island Resort where 20 couples who book quickly will enjoy an $80 per night discount. Why not be one of them?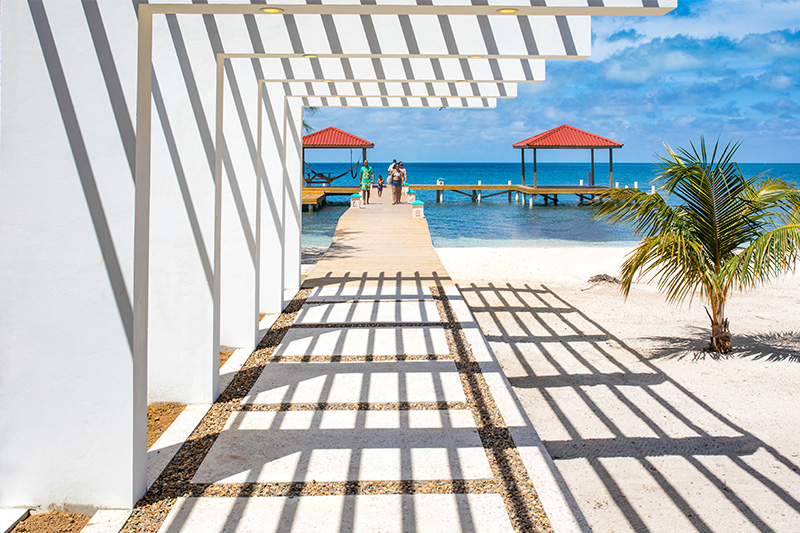 What would Pareto say about this opportunity?
We suspect he would shout "Bravo!" while congratulating the Manta Island staff for devising this clever Black Friday deal. While Black Friday specials were originally meant to drive traffic to department stores on the day after Thanksgiving, retailers no longer "own" the day. The Manta Island Black Friday special consists of booking a stay no later than December 6, 2022, for travel in 2023, and you'll still be home on November 25th to shop for bargains!
Once you meet that December 6th booking deadline, plan to vacation between April 10, 2023, and Dec 18, 2023, as long as you get in early enough to become one of the lucky 20. Preview details surrounding this deal here and use the BLACKFRIDAY code to make sure you're among the finalists for those $80 per night discounts.
Prepare to be the envy of friends and family
Manta Island Resort is no offshore way station. It's a luxe enclave perched atop Glover's Reef Atoll about 36 miles off Belize's southern coast that also happens to have been granted special protections by noted authorities. Among them, it's a UNESCO World Heritage site and has a World Wildlife Fund designation. But what you'll find when you arrive is an upscale resort specializing in privacy, tranquility, and romance.
All inclusive Belize vacation packages provide everything needed for a delightful sojourn that allows you to design a custom stay that meets your specific needs and interests. Staff is impeccably trained and everything from fine dining and tours to spa services await. We have a hunch Vilfredo Pareto would be the first to sing the praises of this deal if he had had the chance to get in on this amazing special!
Call or email our Reservations office today!
(800) 408-8224
info@MantaIslandResort.com
www.MantaIslandResort.com