If you've ever read tales of woe written by parents who took their young kids abroad, you might have become so wary, you decided to wait until your offspring get older. Some of the blog posts popping up on search engines tell these harrowing tales:
Parents who timed their spring break without considering noisy spring breakers who kept their child awake all night so he slept through every tour.
A Mayan ruin outing ruined because resort personnel failed to mention how arduous the tour was thus mom and dad to carry their youngster throughout the site visit.
Folks whose kids couldn't use a resort pool because it was filled with rowdy guests and where management was unwilling to intercede.
Resorts hiring personnel who don't like kids, so parents had to keep saying, "That lady doesn't hate kids, she's just having a bad day!"
Choosing a resort should be more than evaluating price and perks
Resort staff is a microcosm of the community acting as host for vacationing families and if you've ever traveled to Belize, you know that the people living in this small nation love visitors and see kids as little people rather than ornery tots. Manta Island Resort is an especially outstanding family destination, and for more reasons than just warm welcomes.
Two-bedroom villas offer plenty of room for every family member or a group of friends enjoying a break from their children. A recent announcement of villa availability in January 2023 could signal that the stars are aligned to deliver the winter vacation opening you may have thought impossible. Contact the reservation team directly for availability and a special reduced rate for January 2023. Need a little more time? No problem, the reservation team can discuss all your options for a family deal!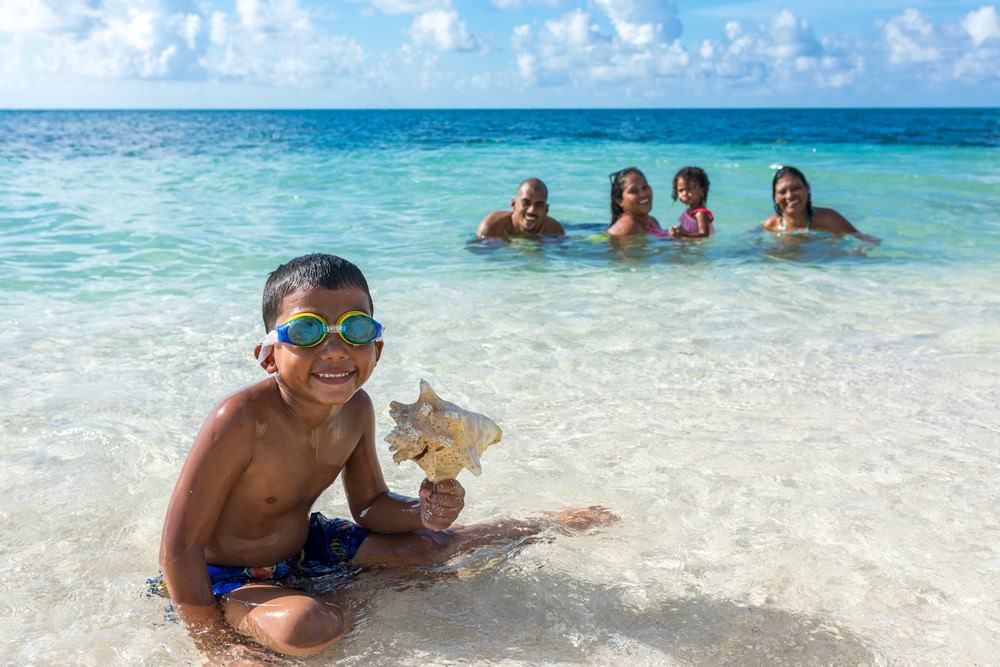 The kids are going to love Manta Island Resort
Having doubts about the wisdom of choosing Manta Island for your family getaway? These recent guests will put your mind at ease because they're so genuine:
"We loved the fact that the kids could explore the island safely."
"Our two teenage boys barely slept; they had so much fun fishing off the island, even in the middle of the night."
"Our daughters (age 7) made forever friends and by the time we all parted, they had been holding sleepovers at each other's villas."
These are typical of post-vacation notes Manta staff has received from parents over time, most of which include kindnesses experienced first-hand when their kids interacted with staff. Best of all, every Manta Island Resort stay is as unique as each family, so putting together the ideal customized Belize all-inclusive package with add-on excursions is a breeze.
There's something at Manta Island for every member of your family to experience and remember, from fabulous cuisine to adventures, so while deciding which family member had the most fun won't be easy to determine, there's an excellent chance you'll join the legion of families who wouldn't dream of vacationing at any other Belize resort.
Call or email our Reservations office today!
(800) 408-8224
info@MantaIslandResort.com
www.MantaIslandResort.com