You're the rare exception if years of Covid restrictions, quarantines, and associated social and economic turmoil haven't made you desperate for escape! If you dream big, that escape may take the form of a tropical island getaway – but flying for hours to the South Seas isn't likely to be part of your grand escape scheme.
Might we suggest paradise on Earth in the form of a Belize island where your every desire is fulfilled by discreet staff and where the stress you felt boarding your flight south dissipates the moment you run your toes through beach sand before splashing in Caribbean waters just steps away?
Your island in the sun
Belize's premier property, Manta Island Resort, doesn't make promises it can't keep! Choose this private, sun-kissed island for your post-Covid holiday and you're guaranteed tranquility, privacy, an absence of crowds, and the time and freedom to do anything your heart desires.
As a bonus, the therapeutic benefits your body derives from this rarified location could help you live longer. Your skin will absorb lots of Vitamin D that strengthens your bones, as salty air and water heal your skin and your spirit. Unwind? You'll sleep the sleep of angels courtesy of a symphony of waves washing onshore and the improvement in your overall mood will be palpable.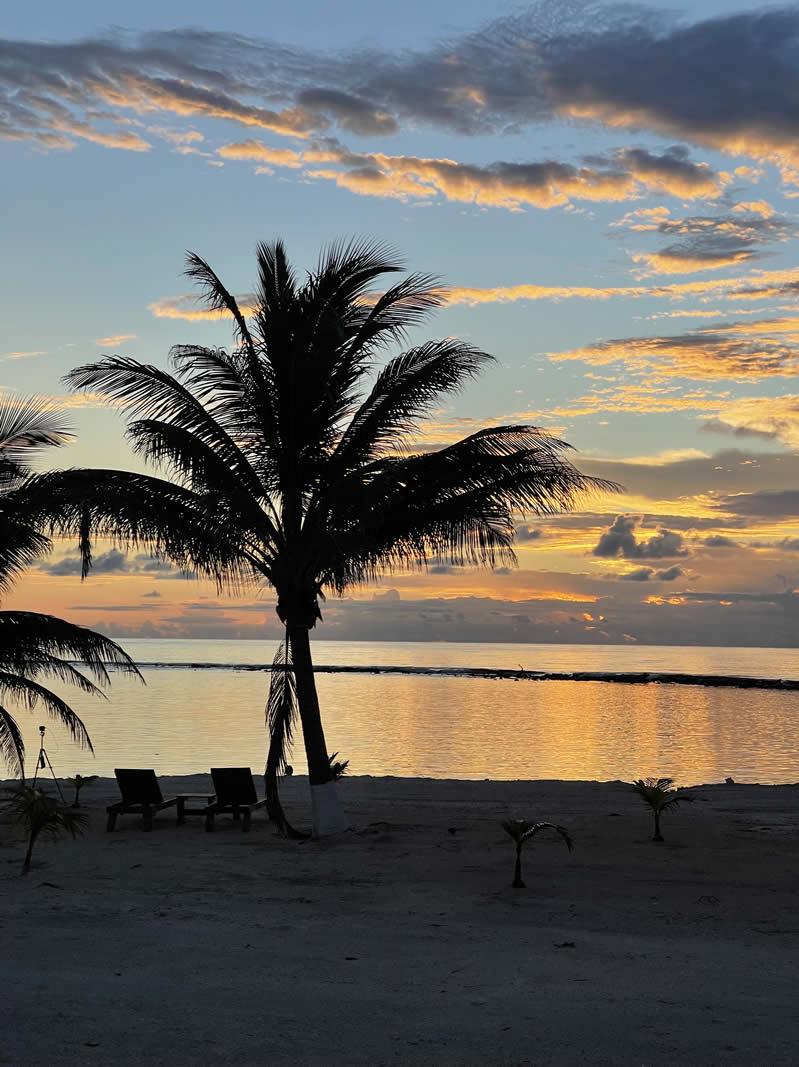 The Manta Island Resort experience
Having been made aware of the emotional and physical benefits you can derive from time spent at Manta Island Resort, you'll doubly appreciate the perks that surround you. If you've never before been immersed in off-grid luxury, your private oceanfront lodging will delight you, delivering a degree of privacy and intimacy that can be hard to find these days.
Located on Glover's Reef Atoll, a world heritage site, and marine reserve, guests residing at Manta Island Resort enjoy no shortage of entertainments and activities including world-class scuba diving, snorkeling, fishing, and kayaking. Gourmet dining at the Black Coral Restaurant and Bar includes extraordinary cuisine options, and you can choose to mingle with the island's few guests or bask in the solitude you never seem to find back home.
Less expensive than you imagine
Once the domain of the wealthy, island vacationing has become the affordable way to escape the ordinary so why settle for a mainland sojourn when you can enjoy unprecedented peace, solitude, and tranquility? Pick the Belize All Inclusive Package to avoid paying for the individual costs of a vacation that can ruin the fun of the getaway you so desperately need.
Upgrades and add-ons are available to guests who crave more excitement, and since package pricing saved you a bundle, why not add one or more adventures to your itinerary? More surprises await you: You could save between $250 and $500 more if you take advantage of this timely offer.
How can you be assured of snagging a 2022 booking? Given the island's size, limited guest capacity, and dates associated with that special, you might never forgive yourself if you miss this opportunity, so grab a bargain flight, your passport, and vaccination card and head south where paradise doesn't have to cost a fortune if you act right now!
Call or email our Reservations office today!
(800) 408-8224
info@MantaIslandResort.com
www.MantaIslandResort.com