Are you eager to drop a line into the waters off Belize because you've heard this area of the Caribbean is a hemisphere hot spot? This news is going to gladden your heart: You don't have to interrupt your personal schedule to land a photo-worthy selfie because the best time to go fishing off the Belize coast is every day of the year!
January: Ring in the new year amid calm weather at the Belize Barrier Reef. Spot up to 75 tarpons at the reef and get your fill of bonefishing while you're there.
February: Catch tarpon, bonefish, and permit on days tropical winds don't deliver blustery Valentines to the coast.
March: With spring, expect an uptick in permit sightings and increased chances of landing tarpon weighing between 20 and 90 pounds, especially if you fish lagoons.
April: The 20- to 90-pound tarpon you dream of won't hold a candle to those ranging between 40- and 100-pounds in April! Pursue bonefish and permit if you love variety.
May: The coastline is an epicenter of dramatic fish stock increases so don't be surprised to spot fat tarpon amid schools of 300+ bonefish at the reef and flats.
June: Low season delivers benefits to those who prefer crowds of fish to crowds of people as reef fishing delivers bonus catches plus plentiful tarpon and bonefish.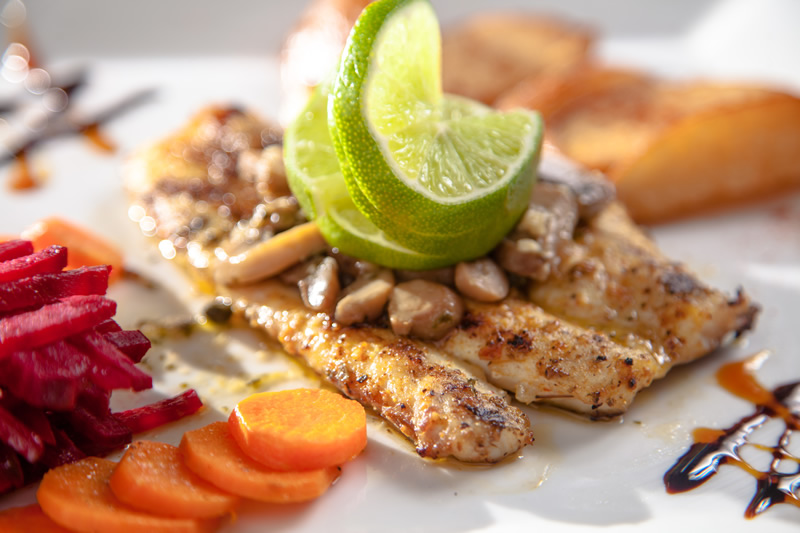 July: Dreaming of a grand slam? Come to Belize in July where your chances of success while landing the heaviest permit, bonefish and tarpon are all possible.
August: Why not aim for a 100-pound tarpon? Your chances are excellent. Not only can you grab a second chance at a grand slam but you could amass bragging rights, too.
September: In addition to the weight, tarpons have taken on during the fishing season, they have also grown feisty. Veterans recommend using the largest flies in your box.
October: Migrating tarpon won't dampen your spirits because permit and larger bonefish take their place as massive numbers of snook plus crevalle arrive on the flats.
November: Give thanks for 60- to 100-pound tarpon found at flats as reef fishing maintains its dominance since jack crevalle and bonefish can be found in abundance.
December: By day, fill your boat with 40- to 80-pound bonefish, barracuda, and tarpon. During the full moon, the reef morphs into a spawning ground for grouper and snapper, so year's end offers you quite the holiday gift!
No matter which month works best for your travel schedule, Belize waters never disappoint, nor does the island experience offered by Manta Island Resort where resort management promises superb fishing tours hosted by experienced staff so guests enjoy all of the benefits they crave.
The island's lush ambience, luxury lodgings, onsite restaurant, and countless amenities make a stay at the resort so much more than a fishing trip, as you are likely to conclude when you read about the details. That stated, be sure to reserve your stay in advance since this small, lush island accommodates few guests at any given time, and you don't want someone else to grab your spot on the boat simply because you waited too long, right?
Call or email our Reservations office today!
(800) 408-8224
info@MantaIslandResort.com
www.MantaIslandResort.com