Officials working for Oneida County, located deep within Wisconsin's Northwoods, approached the coming summer by asking website visitors to respond to this question: "What activities would you most like to pursue during your 2023 summer getaway?" Responses flooded in. There's a good chance this list mirrors that one you would make if asked exactly the same question:
Fishing
Hiking
Sunbathing
Boating
Drinking wine
Romantic cruises
Canoeing
Experiencing inspiring sunsets.
In 2023, it's hard to find this many people agreeing on a single question, but who wants to travel north where weather conditions are so unpredictable? Instead, you're wise to seek a destination offering everything on that list without requiring you to "rough it" during a stay in the north woods.
Instead, come to Belize where summer temperatures run a predictable 82 to 86 degrees by day and a delicious 78 degrees by night. Those are mainland temperatures. Sojourn on an island off the coast and things are likely to be cooler. The amount of privacy you'll enjoy is certainly more desirable than any camping site likely to be crowded during this post-COVID era!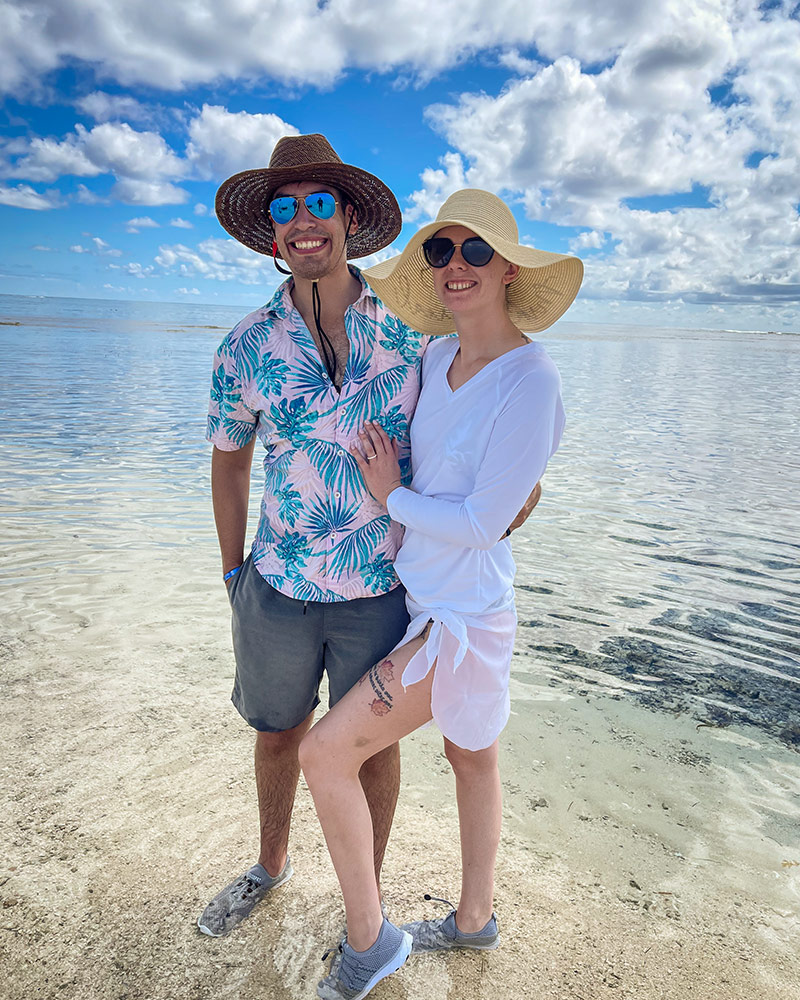 An island that's cool for more reasons than the weather!
At Manta Island Resort, couples find a modern-day paradise of impeccable service, a plethora of onsite activities, and tours that offer so many choices, every guest will be impressed. Further, you can say yes to every outing or lie about it and do nothing. There's a reason Tripadvisor Travelers named Manta Island one of the Hottest New Hotels in the World: This resort was designed for intimacy; a 12-acre parcel of land populated with so few digs (9 cabanas; 3 villas), your relationship can't help but blossom given so much privacy.
Low summer rates are excellent reasons to make Manta Island Resort your first vacation pick, and if you want to spend your getaway enjoying each other rather than fretting over what you'll do and see, all-inclusive packages include gourmet dining, lodgings, aquatic diversions, superior service and a wealth of add-ons designed to suit your budget and time constraints.
Don't want to wait for summer?
You don't have to if you badly need a relaxing escape. There's a current late-spring special at Manta Island, that may be available if this small resort hasn't been totally booked by the time you decide. Read all the details here to get the skinny on stipulations that must be met to grab this special.
Don't leave that page if you crave a romantic getaway because a second "Turn up the Romance" special with the same booking deadline could be yours, too.
Whether you wait until summer or have committed to being more spontaneous in 2023, rest assured that the amount of pampering you'll enjoy at Manta will spoil you for every other Caribbean destination and if you're sitting on the fence, imagine the alternative: A tent in an overcrowded campground in Wisconsin where you'll do your own cooking. Which will you choose?
Call or email our Reservations office today!
(800) 408-8224
info@MantaIslandResort.com
www.MantaIslandResort.com