Vacation-starved North Americans with plenty to be thankful for when assessing the previous year finally feel comfortable enough to think about vacations. Many are considering abandoning old traditions back home and celebrating November in a warmer climate like welcoming Belize.
Why substitute Belize for Thanksgiving at home? Consider these reasons for starters:
-You can let someone else prepare the turkey dinner and clean up after the meal
-Skip the annual Thanksgiving Day shoveling so family reaches your front door without slipping on ice
-Eat your holiday meal under the sun while giving thanks for tropical breezes
-Consume two desserts; you'll work off calories diving, snorkeling, and swimming later!
Even turkeys know that Thanksgiving Belize-style makes the ideal alternative to the same-old, same-old and if you would like to make Thanksgiving even more memorable than the fact that temperatures are likely to average 83-degrees F, choose a private island off the Belize coast for your vacation.
Guests give thanks for Manta Island Resort
Visitors to this small, relaxing luxury resort arrive in fabulous spirits because flights from North America are relatively short and by the time resort hosts pick you up for the short sail to the island, you'll already be in a holiday mood. Manta Island Resort is located on Glover's Reef Atoll, one of only four atolls in the Western Hemisphere.
The contrast you'll experience once you glimpse the luxurious enclave within this UNESCO-declared wildlife sanctuary is breathtaking. Oceanfront cabanas steps from the water are masterfully appointed sanctuaries filled with extras found only at world-class properties. You'll find more than turkey on the resort's restaurant menu and you wouldn't be the first November guest to choose lobster over turkey. Remember, you're in Belize to establish new traditions!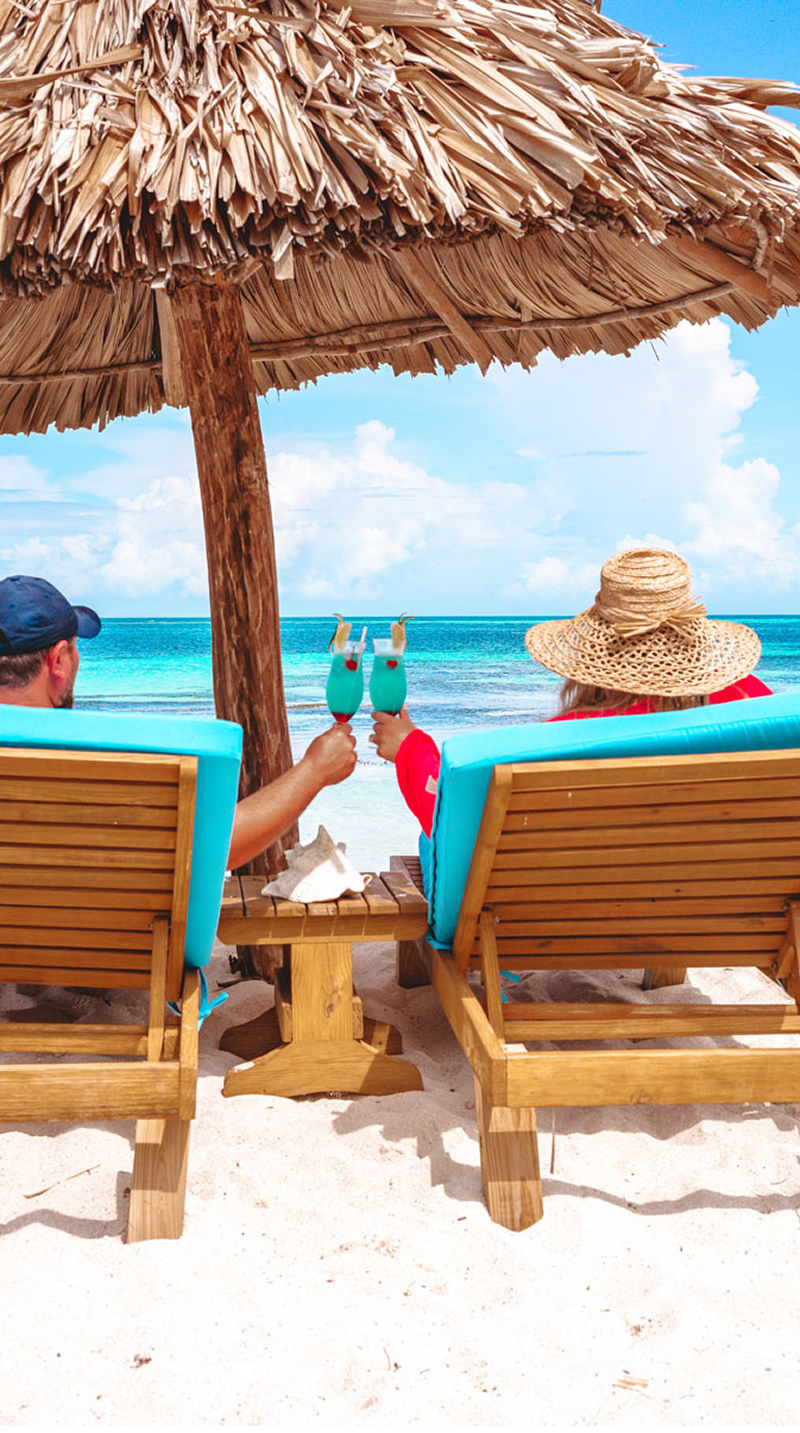 Unwrap an island Belize vacation package
For your convenience, all inclusive Belize vacation packages include lodgings, meals, round-trip local (Belize) puddle jumper flights, and boat transfers, guided tours, complimentary use of kayaks, snorkel gear, stand-up paddleboards and you can even pilot a Hobie cat. Free Wi-fi and other perks make island packages amazing options for guests eager to spend their time giving thanks rather than making decisions.
Manta Island Resort only hosts a small number of guests due to its size and the amount of personal attention each guest receives, so if you are convinced that you are destined to visit the island during the month of November, you may just discover that you qualify for the resort's $500 discount. Check with the resort staff to see if your dates coincide with a resort vacancy and you could find yourself in the lap of luxury, enjoying the Thanksgiving holiday of your dreams.
Intrigued? You bet you are. Browse these Belize photos to glimpse Manta Island Resort's charm and allure. If you're not convinced that you belong on the island in November, start sharpening your carving knife and cleaning up your snow shovel because you'll need both to get through this year's Thanksgiving Holiday.

Call or email our Reservations office today!
(800) 408-8224
info@MantaIslandResort.com
www.MantaIslandResort.com