Ever heard the term "pipe dream" and wondered what it means? The phrase was first used in an 1890 Chicago Tribune newspaper article that called aerial navigation "a pipe dream." We now know that aerial navigation is anything but a pipe dream, as evidenced by today's technology!
Do you have pipe dreams – things that seem so out of reach, you can't imagine them coming true? Having survived COVID, maybe it's time you started to believe in pipe dreams again, and if one of your life-long dreams happens to be vacationing on a small private island off the Belize coast, you can make it happen in 2023.
When is an island not an island?
When it's an atoll. There's not much difference, according to the National Geographic resource library. Atolls are ring-shaped coral reefs created when islands popping up from oceans begin to "attract tiny sea animals called corals [that] build a reef around the island."
A gorgeous example of this process is Glover's Reef Atoll. It was named for a couple of pirates hired by English monarchs to raid Spanish ships who got too close to what is now Belize, a former English colony. This atoll stands apart from others in the area and that's to be your pipe dream destination if you decide to make it happen in 2023.
Where to stay on Glover's Reef?
Beyond the romance of this atoll's history lies a resort that is equally enticing and exciting. Manta Island Resort is perched atop this reef. It's the perfect place to visit in 2023 for myriad reasons. Known for off-the-grid luxury, guests enjoy a retreat that includes a private oceanfront cabana, delicious meals, unlimited local beverages, housekeeping services that meet COVID standards plus complimentary use of Wi-Fi, kayaks, snorkel gear, paddleboards and more.
No worries about logistics. Take advantage of last-minute deals from these airlines offering direct and indirect service to Belize: American, Frontier, Delta, United and Air Canada. Count on Manta Island's Belize all-inclusive package to provide round trip, local Belize airport transfers to Dangriga from Belize's international airport plus round-trip boat transfers to the island.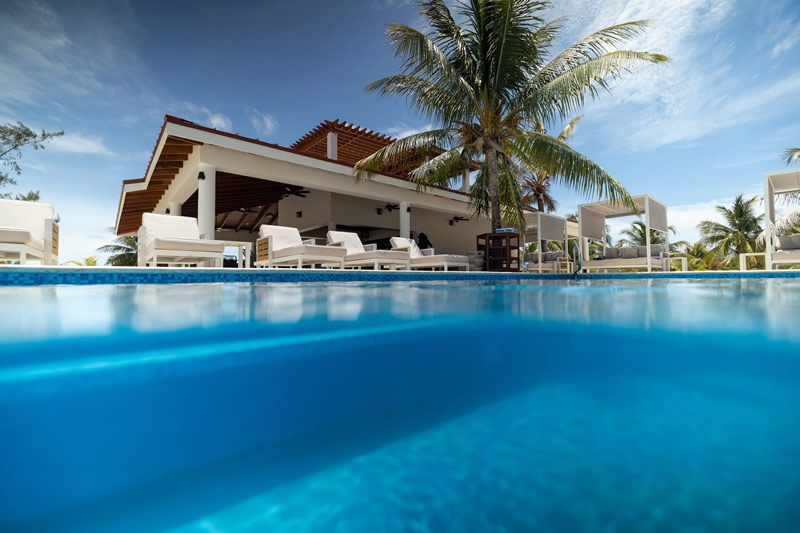 Manta Island Resort can change you
While one of the reasons you've had pipe dreams about sojourning on a private Caribbean Island like Manta Island Resort is to see how the rich and famous vacation while escaping the cold of winter, you'll also enjoy surprising benefits in addition to the warm temperatures and perpetual sun that make Belize winters so inviting.
You'll find your blood pressure dropping, your stress melting away and your mind will open to the wonders that await when you set off on tours included with either package. Stay for 4 days and be part of a lively, guided Glover's Reef snorkeling trip. Make it a 7-day respite and take two of these fun snorkeling adventures plus have fun on a guided island-hopping trip.
There's a sanctuary in Belize ready to welcome you to a world of peace and tranquility if you start planning now, and once you return from your idyllic, surprisingly affordable island getaway, you can have the pleasure of telling the naysayers in your circle that pipe dreams really do come true!