Travelers miss a lot when they frequent land-locked countries, thus the reason seasoned vacationers prefer Belize is because inland sites are beautiful but the nation's islands and atolls are spectacular. Not sure how to differentiate the two because you snoozed through geology class?
An atoll, says geologist David Angstadt, is a segment of coral reef that's a few feet above sea level while an island is "usually tectonically uplifted limestone or volcanic and sedimentary rock [that is] significantly above sea level." Of course, all islands and atolls are distinct but few are as intriguing as Belize's Glover's Reef.
Glover's Reef measures just 90 square miles, but it's filled with geological wonders. The lagoon's estimated 700 patch reefs offer skilled divers 50 miles of drop-offs (between 25-and 2,700-feet) and this reef sits atop the area where the North American tectonic plate meets the Caribbean plate. This world heritage site is also home to Manta Island Resort, where nature and barefoot luxury meet.
The atoll. The resort. A pairing made in heaven
At Manta Island, rest, relaxation, and luxury are the order of the day. Only 12 acres in size, intimacy, and romance are assured since the resort consists of only nine beachfront cabanas that sprawl along the edge of the Caribbean Sea. Whether you prefer to avoid other guests during your sojourn or you're a social butterfly, your wishes needn't be articulated twice. Every staff member is intuitive and discreet, and if you have a special request that will enhance your sojourn, don't hesitate to ask.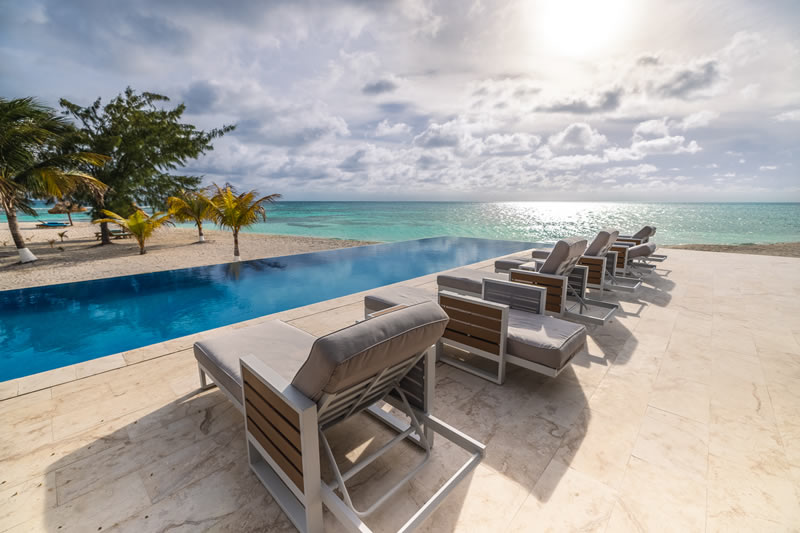 Manta Island's all-inclusive packages include beautifully appointed accommodations, all meals, unlimited local beverages, airport pickups, and transport to the resort. Choose either the 4- or 7-night option and enjoy a small group snorkeling trip. Stay for 7 nights and add an island-hopping adventure to your itinerary. Make use of the resort's complimentary snorkeling gear, paddleboards, kayaks, and Hobie cat and luxuriate in the Manta Island pool.
Timing is everything
There is so much more to discover about this natural wonder and the resort that calls Glover's Reef home that you may not want to wait to see it for yourself. Keeping in mind the fact that few guests can be accommodated at any given time, it's best to contact the concierge right now about bookings for the remainder of 2022 – unless you don't mind waiting until 2023 when your choice of dates might be better.
Time your booking right and you could be entitled to $80 dollars off per night on your visit. If the beauty, amenities, and privacy haven't won your heart, perhaps that discount will – reason enough to dig out your suitcase and stock up on sunscreen for your dream Caribbean vacation.

Call or email our Reservations office today!
(800) 408-8224
info@MantaIslandResort.com
www.MantaIslandResort.com