Belize in December? Yes, please, you say to anyone who will listen. Could there be a better way to end a year that will forever be recalled as the year scientists ended the Covid nightmare by coming up with vaccines?
Treat someone you adore to a vacation on a tropical island that's so small, you two will enjoy privacy and intimacy that is hard to find in a world that leaves little time for romance. Reason enough to put Manta Island Resort on your Santa wish list this year!
The island calls and you'll want to answer
Spend Christmas 2022 on this lovely, scenic private island and enjoy:
-A chef-prepared Christmas dinner at The Black Coral Restaurant and Bar.
-Ideal weather: between 77- and 82 degrees F by day and 65- and 77 degrees F by night.
-Who wouldn't want to snorkel, dive or go fishing on Christmas Day?
-Unwrap gifts in the privacy of your posh cabana.
-Discover true solitude roaming the Glover's Reef Atoll coast, a UNESCO-designated heritage site.
-Have your host arrange a private picnic in concert with an off-shore kayaking adventure.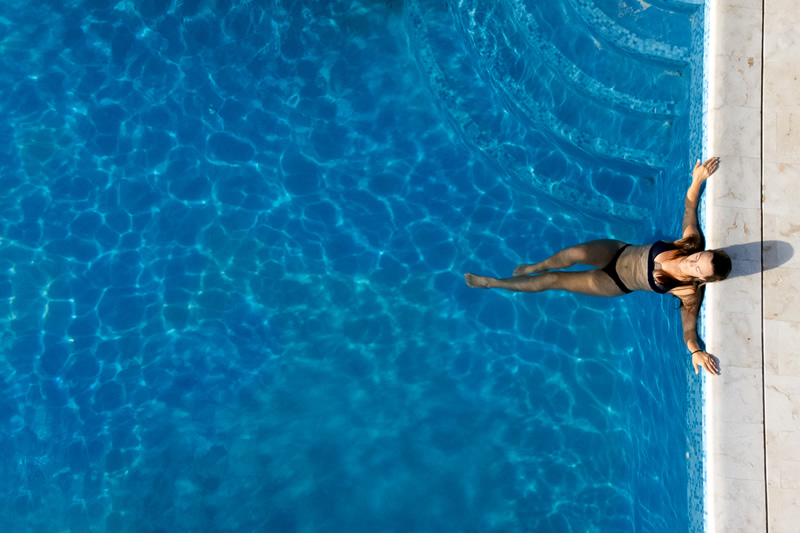 Island holidays are best enjoyed by unwrapping packages
In addition to the gifts you bring along to celebrate the yuletide season, allow your hosts at Manta Island Resort to treat you and your travel companion to one of the islands Belize all inclusive packages. Everything you seek in a relaxing, all-inclusive vacation is included – transfers to and from the island, gourmet dining, limitless local beverages, tours, and amenities.
Come before December 18th and enjoy all of the trappings of the impending holiday in addition to a discount if you take advantage of Manta Island's special deal, the details of which are likely to help you rethink whether coming to Belize a week before the holiday doesn't make more sense.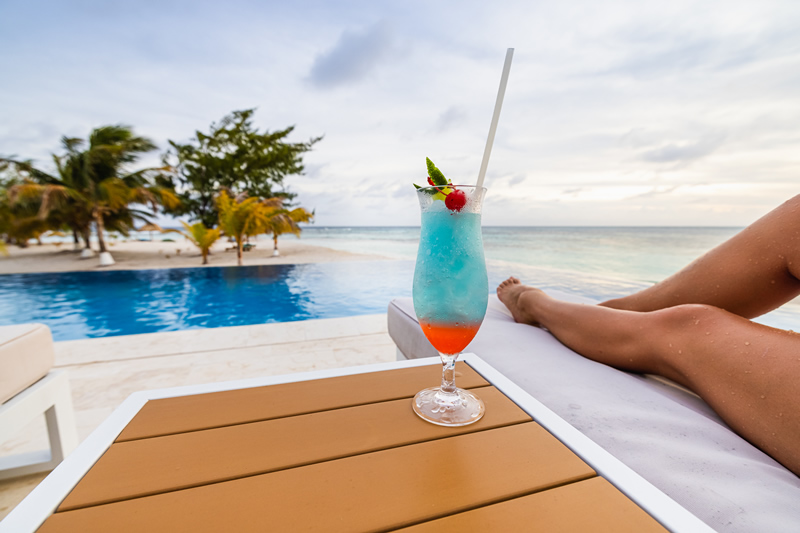 Get more from your Belize December Vacation
Whether this will be your first wintertime journey to the Caribbean Sea or you've been so many times, the geographic coordinates of Manta Island Resort are understandable, sojourning on a small island where each guest is lavished with personal attention makes all of the difference in the world.
Add adventures to your itinerary if you're an explorer at heart and love the idea of island hopping or a romantic sunset cruise. Each tour comes with a professional, licensed guide. Don't hesitate to make known your desire for privacy when you're on the island. Bring a Do Not Disturb sign and staff will appear only when you call!
Keeping in mind the size of the island and the recent influx of Belize visitors now that Covid-related travel restrictions have been lifted, you're going to want to book your island stay now, so take advantage of the resort's toll-free phone number to secure your reservation before the month of December is booked: 1-800-408-8224. No dress codes. No rules. Just the best December holiday of your lifetime!
Call or email our Reservations office today!
(800) 408-8224
info@MantaIslandResort.com
www.MantaIslandResort.com