Have you heard—perhaps even used—the word "milestone" without understanding its full meaning? Time to remedy that by looking back over your life and taking inventory of highlights that are so profound, they remain in your memory for a lifetime. Milestones, in the true sense of the word, are significant events, and frequently they are the start of a new chapter in the life of the celebrant.
Think about it. Birthdays. Graduations. Marriages, retirements, and notable accomplishments, each transitioning the honoree to the next milestone on life's journey. No gold watch or lackluster get-together will do for so important an occasion, so consider a magical getaway to a Belize private island.
Imagine the memories you'll make by scheduling a landmark celebration at Manta Island Resort, the ideal Caribbean destination where gathering for special occasions is effortless because staff loves to plan and execute these celebrations. After all, milestones are unique in that they're one-time events that won't ever be repeated. Even second weddings qualify as landmarks!
A sanctuary designed for milestone celebrants
If you can imagine planning a get-together that is so private, your party will feel like the only guests on the island, you'll agree with the 233 Tripadvisor patrons who took advantage of the opportunity to rave about their experiences after sojourns at Manta Island Resort. You'll be especially interested in reading comments from a recent North American guest whose landmark birthday at the resort so moved him, he authored a long letter to TripAdvisor in which he extolled the uniqueness of this resort. Among the comments he shared:
Everything was top-notch.
Staff is on top of everything!
Even our dietary restrictions were honored.
Bartenders created off-menu drinks they thought we would like (and were always right).
We didn't find previous snorkeling experiences rewarding, but this time "our guides made all the difference."
This letter writer went on to cite by name a long list of Manta Island staffers, each of whom made his birthday trip memorable and enjoyable. His lengthy review ended with a note about ongoing construction on Manta Island that will make the resort even more beautiful and exciting. "We can't wait to go back and see all they have done," this guest, who wasn't paid to rave about his stay, enthused.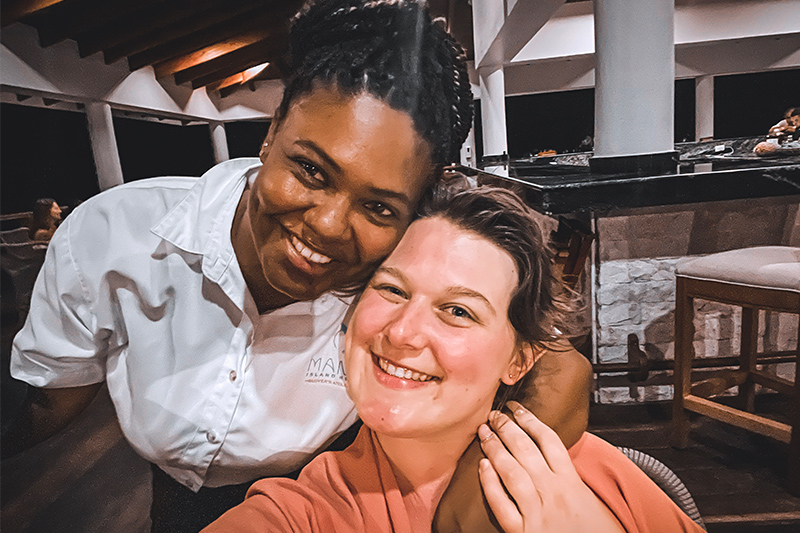 What's on your horizon?
If you're as intrigued by images of this lush tropical resort as you are by rave reviews of Manta Island posted by this and other guests, why wait for your own milestone to see what all the excitement is about? If you need to justify a trip to the island but have no milestone on your radar, be creative! Invent one.
February 7th is "No Brainer Day." April 14th? "International Moment of Laughter Day." May 11th is "Eat What you Want Day." Because staff will be delighted to help you celebrate any milestone you come up with, don't be surprised when you hear, "We're absolutely thrilled that we could make this milestone celebration perfect for you!"
Call or email our Reservations office today!
(800) 408-8224
info@MantaIslandResort.com
www.MantaIslandResort.com