Forbes magazine business contributor Anthony Bahr called the 80/20 Rule an essential business tool. "That's why it works," he adds, explaining that Italian economist Vilfredo Pareto was the first to declare that 80% of all results are due to 20% of all actions. Over time, business hasn't been the only industry to adopt this theory—a far cry from Pareto's original 1896 declaration that 80% of all land in Italy was owned by just 20% of the population!
Why did the 80/20 standard become a statistic adopted by so many people and businesses? Because it reflects a trend in human nature that applies in myriad situations—and not all of them revolve around negativity or proof that people must be powerful to prevail. One great example of this are 2023 Black Friday offers that are everywhere you look as Thanksgiving nears.
If you join the shopping fray with a list of gift suggestions, you should be able to spend only 20% of your time acquiring 80% of your gifts. What to do with the rest of your long weekend? How about packing for a getaway to Belize's Manta Island Resort? This tantalizing thought comes with limits, however. You must be one of the first 20 couples to say yes to the promotion, and if you're among the lucky 20, you can deduct $80 per day off your tab!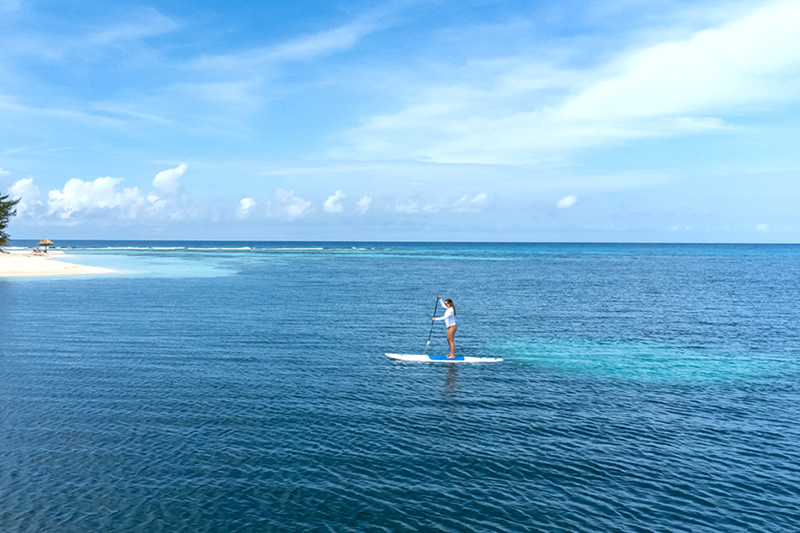 The delight is in the details
What must you do to be among the lucky few? Reserve your 4-day stay between November 20, 2023 and December 5, 2023. Yes, that's a small window, but at an $80 per day price reduction, you can bet that couples won't wait long to jump on this opportunity. You'll also want to review restrictions that accompany this unusual Black Friday special, a few of which are detailed here:
You are required to reserve your sojourn directly with resort staff, not a travel agent.
Your reservation request must include the code BLACKFRIDAY.
You must book the Belize all inclusive package.
Minimum stay is 4 nights.
If you can't travel now, you have until December 18, 2024, to visit!
Find all the details on the Black Friday Deal page.
Can the 80/20 principle change your life?
The answer is yes, says three-time #1 New York Times bestselling author Mark Manson. If you use 80/20 as a time management tool, you become more productive, efficient, and open to opportunities like this 80/20 Black Friday deal that demands your immediate action. You don't want to find out that you're couple #21 because you waited too long to act. It only takes 20% of your time to find ways to grab 80% of your happiness, and if you can think of a better reward than getting an $80 per day discount on the Caribbean getaway of your dreams, we would love to hear about it!
Call or email our Reservations office today!
(800) 408-8224
info@MantaIslandResort.com
www.MantaIslandResort.com