You can't dispute evidence put forward by scientists who have proven that people love to win! In addition to material gain, prestige, and self-confidence, a physiological change takes place in the brains of winners, due to a flood of dopamine. These hormones have a positive impact on everything we do. According to experts, "…winning is actually more important than a good feeling: it benefits our development and quality of life."
Given so much evidence, why wouldn't you put yourself into a position of winning at every opportunity—especially if you happen to need a getaway as winter nears? Your chances of winning begin with your decision to read about a contest just announced by Belize's popular Manta Island Resort. What's the prize? A 7-night Caribbean combo package that offers you stays at both Manta Island and its sister resort, Belizean Dreams.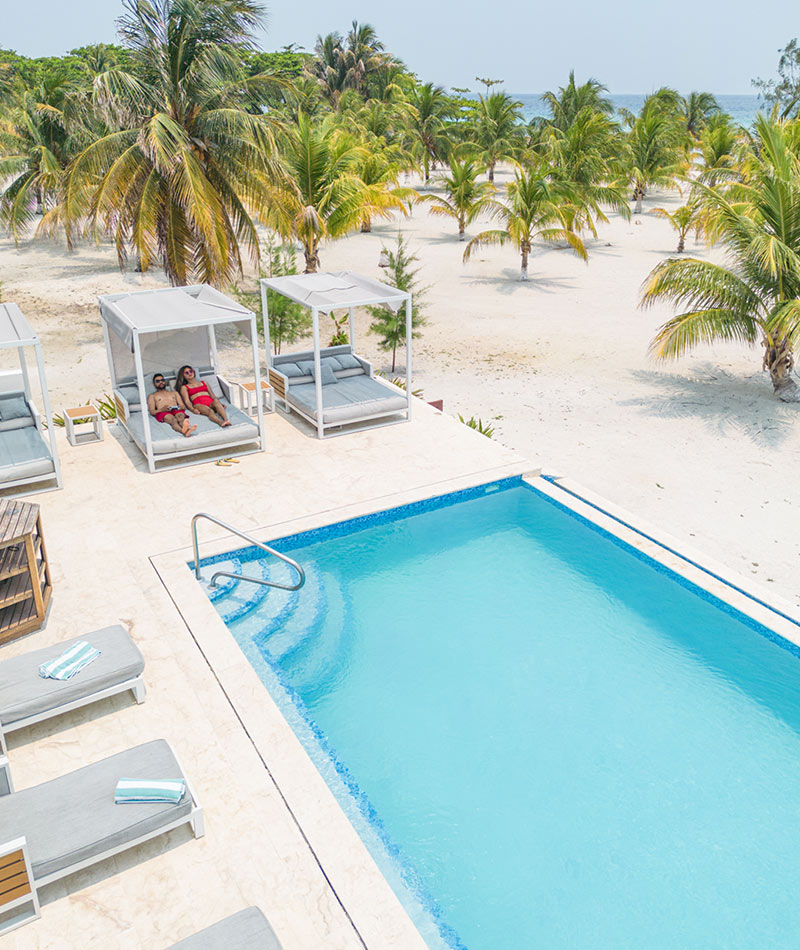 Why this vacation prize is so compelling
It's life-changing to get out of the cold weather, take a short plane ride to English-speaking Belize, and settle into a cozy nest on a tropical island where friendly Manta Island staffers pamper you with impeccable service. But if you're the curious sort and want to see more of Belize, splitting a vacation between the island and the Belizean Dreams Resort on the mainland, you get the chance to experience the essence of Belize that can't be found by staying at just one property.
Further, both Manta Island and Belizean Dreams are known for their generous all inclusive packages, onsite restaurants, and the lavish number of amenities and tour options known to delight new and seasoned travelers. Make a list of the perks this combination prize could deliver to you, and don't forget that healthy dopamine spike. Winning this trip could send you over the moon.
You've got to get in it to win it!
If you're tempted to say no because you've entered contests before and the amount of work you must do to qualify for your entry isn't worth taking a chance, you're going to love how easy it is to pursue this "Seize the Sunshine" getaway. You've got time to throw your hat into the ring because the deadline to enter is November 30, 2023, at 11:45 p.m. CST. That gives you ample time to search for airline flights that transport you to three nights at Belizean Dreams for beach and rainforest adventures, and four nights on the island.
Sound awesome? Visit the Manta Island Resort website where you'll be asked to provide a valid email address, sign up for the resort's newsletter, and provide your full name, and phone number. You'll receive a confirmation by clicking on the "Confirm your Entry" link. Then, unlock the fun tasks that, when completed, give you bonus points that increase your chances of winning dramatically. Winter is coming. Rub your lucky charm, head for the giveaway page, and declare yourself a winner as soon as you do!
Call or email our Reservations office today!
(800) 408-8224
info@MantaIslandResort.com
www.MantaIslandResort.com