Neil Gladstone was curious to know whether money can buy happiness, so he turned to science and recommends ignoring what your parents said about money being the secret to a successful life. "Money can bring us joy if you know how to use it right," he concluded. Does that mean you should stop spending? That's neither practical nor wise. 
But you could become a happier spender, Gladstone writes, by taking advantage of discounts, deals, and money-saving opportunities that come along more often than you may realize—especially when it comes to travel. Saving on holidays not only means that a dollar stretches further, but if you play your cards right, your next getaway could be longer, more satisfying, and more enjoyable than past trips that cleaned out your bank account and left you with massive credit card bills, too. 
Are affordability and barefoot luxury incompatible?
Hardly, said Gerard Blitz when he first invented the all-inclusive package back in the 1950s with a single aim: Helping travelers understand that by saving money when they travel, they are ultimately happier, their moods improve, and feelings of well-being are enhanced. Look around. Examples are everywhere you turn if you're intent on saving money without compromising comfort and customer service. 
An ideal example of marrying savings and barefoot luxury can be found at Belize's Manta Island Resort on Glover's Atoll off the Belize coast. Browse the property's all-inclusive package website page and you'll be convinced. Among the perks guests enjoy are:
A private oceanfront cabana offering privacy and intimacy.
Exquisite meals cooked to perfection by highly trained chefs.
Unlimited local alcoholic drinks prepared by extraordinary mixologists.
Local puddle jumper, shuttle & boat transport to and from the Belize International Airport.

 

Unlimited water sport options plus access to water toys reserved just for guests.
Group snorkeling adventures and atoll boat tours based on time on the island.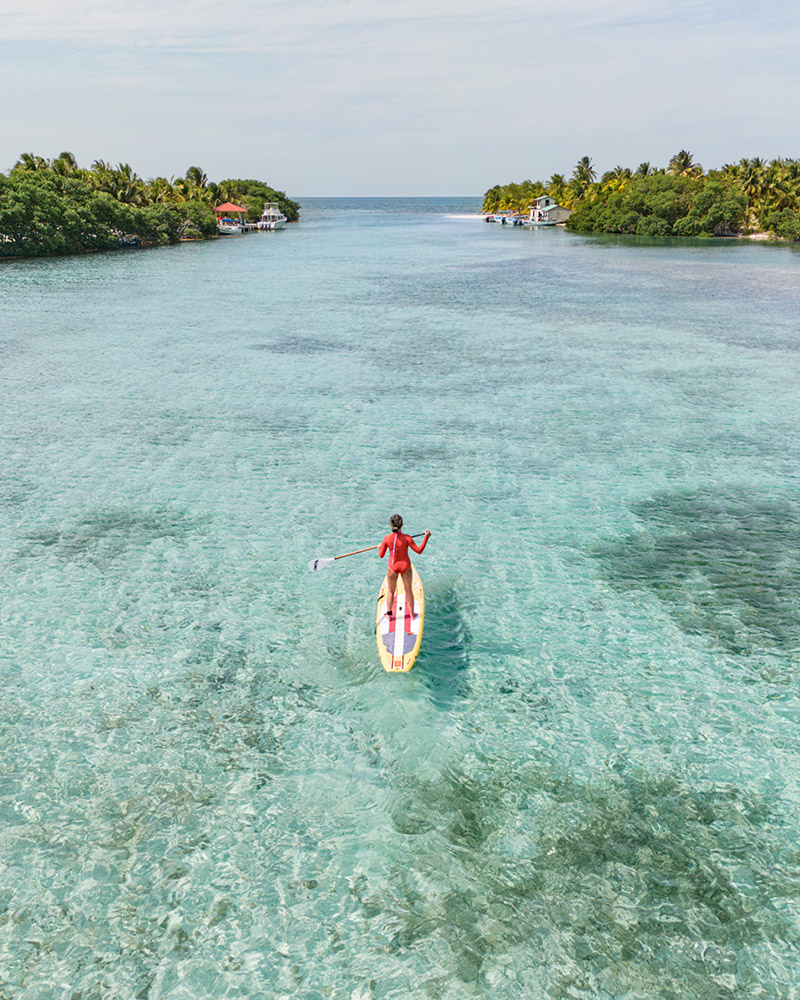 You'll save so much, extras won't strain your budget
If you didn't stop reading after reviewing the full list of all-inclusive package details, you'll notice a la carte tours & services as well as package add-ons that can be combined with your package to personalize your stay. Additional savings are found on Manta Island's current specials page where deals designed for weary vacationers and romantics add to your trip's affordability.
Even if can't take a break now, you're advised to book immediately as long as you arrive on island any time before December 18, 2023. Think about what's on your calendar between now and then. Is a birthday, anniversary, promotion, or other major celebration on those calendar pages? Given the island's size and capacity, putting your reservation decision off could lead to disappointment if Manta is fully booked on your preferred dates. 
Use your favorite contact method to learn more about Manta Island's affordable packages, add-ons, and specials at info@MantaIslandResort.com or use the toll-free number: 1-800-408-8224. Once you've been assured that your reservation is on the books, you may wish to thank Gerard Blitz whose all-inclusive package idea nearly 75 years ago made your sojourn in paradise possible.
Call or email our Reservations office today!
(800) 408-8224
info@MantaIslandResort.com
www.MantaIslandResort.com