Web designer Chris Krolo dreamed of buying and selling tropical islands as a kid, so when he grew up and had the opportunity to do just that, he fell into the business almost by accident. He designed a directory of private islands for sale using his talent and copyright-free images.
His first successful brokerage deal was helping a Panamanian sell his Belize island. Over time, Krolo's record was so impressive, that his story was featured in Newsweek magazine. What's the point of his story? Caribbean islands are alluring, unique, and blissfully private, thus folks who vacation on them experience the ultimate getaways while the rest of us continue to dream!
Not looking to buy your own island because you have a life and a job and you don't care to be responsible for maintaining an entire island? The next best thing to do is to rent one, and there's a very good chance you won't have to struggle to get buy-in from some of your travel pals the moment you float this idea.
The Belize island rental that spoils every guest
If the idea of heading to the Caribbean with a select number of friends or family intrigues you—but you worry that this luxury couldn't possibly be affordable, Manta Island Resort can not only make this happen, but the resort's island rental packages range from five or eight days. Even if your posse can only fit in the short stay, a package plan that covers every aspect of the sojourn.
The ratio of staff to guests at Manta Island is impressive and nobody needs to lift a finger during their island getaway because the bundled rental cost covers an extravagant number of perks. They range from an onsite team catering to guests' every need. And since the resort accommodates up to 18 people, the affordable per-person cost of having this much barefoot luxury comes down to $1875 USD (as of this writing) for a fabulous 4-night island experience.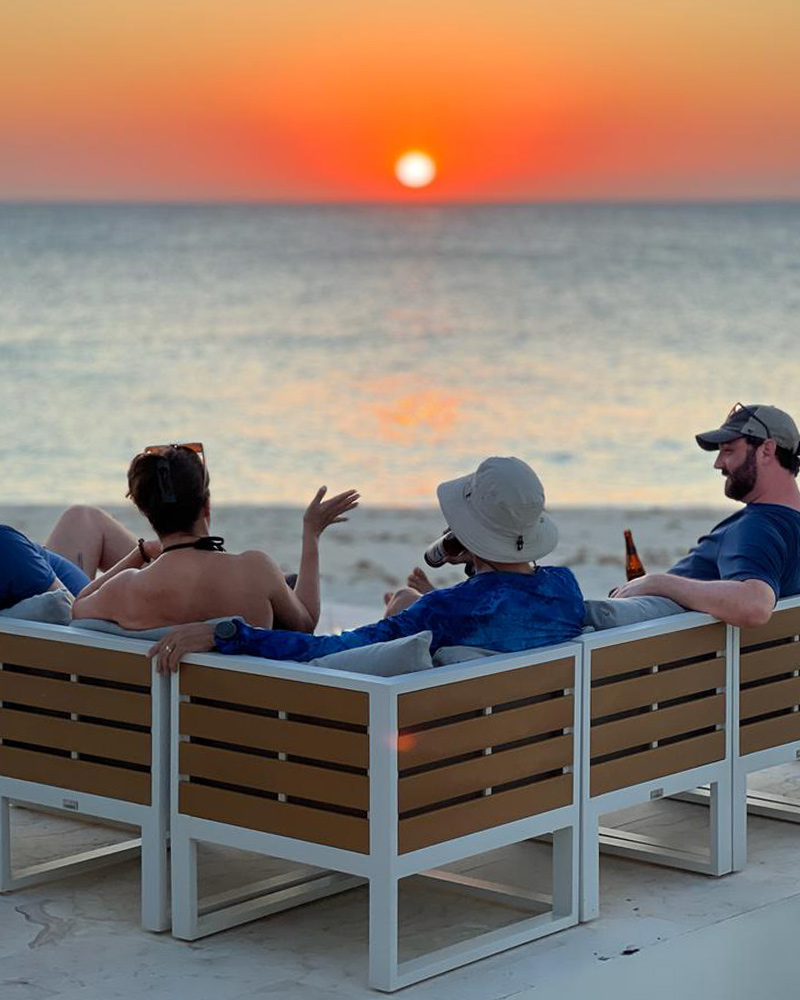 Customize your Belize island holiday
It's a breeze to do, and since each person would have dropped much more than this amount of money for five days in Europe, your group could elect to tap any of the add-ons. But, even if your party is only interested in package-specific perks, everyone can look forward to the cuisine served at the breezy open-air beachfront restaurant, unlimited local alcoholic beverages, excursions that showcase Belize's aquatic treasures, plus access to the resort's kayaks, paddle boards, and Hobie cats.
Home to just nine private oceanfront cabanas this offshore paradise can be yours, but only if you plan in advance because clearing the island just for your party requires lead time. Find out how this 12-acre private Belize island can be all yours by calling 1-800-408-8224 (toll-free) or sending your inquiry to info@mantaislandresort.com. The earlier you snag your reservation, the more time you and yours will have to plan your group's once-in-a-lifetime island experience!
Call or email our Reservations office today!
(800) 408-8224
info@MantaIslandResort.com
www.MantaIslandResort.com