When the Christian publication Guideposts asked readers to describe their vision of heaven, not all of them said that cloud-filled skies filled with angels (and perhaps pearly gates monitored by St. Peter) would be found when they reached the end of their lives. Some readers are convinced that heaven emulates Eden; a lush world filled with fields of flowers, vibrant forests, and snow-capped mountains.
You might be surprised to learn that some are convinced that heaven is the majestic city in the sky poetically described in the book of Revelation, resplendent in gold, glass, jasper, and precious stones, while others are convinced that the entrance to heaven envelopes the faithful into the "water of life."
Together, these inspiring images are so comforting and vivid, they sound very much like a real-world place—Belize's Manta Island Resort, where tropical beauty and crystal waters could get you as close to heaven as you'd like to be while still enjoying the benefits of being alive. This magical private island is so gorgeous, time spent there could do more than just make you grateful that you're around to see all of this glory as you get in touch with the sense of well-being that makes life so worth living!
Just like heaven: effortless relaxation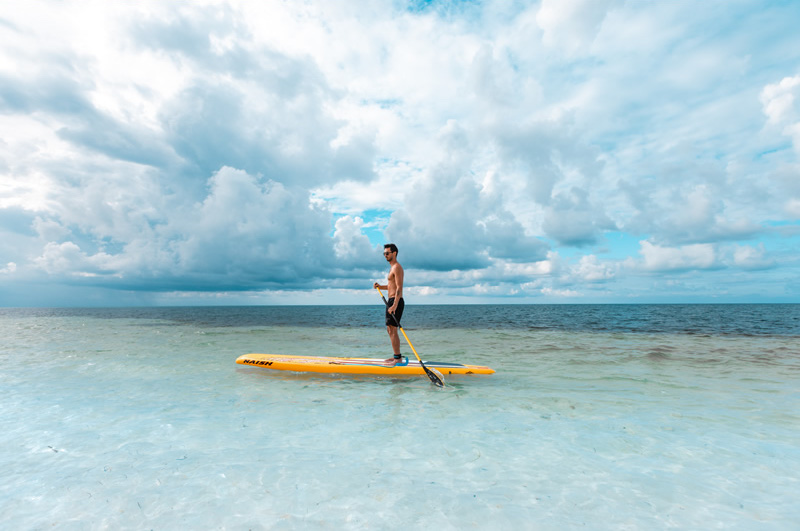 Because Manta Island Resort has established standards that prioritize guest enjoyment, staff excels at keeping tabs on guests' needs, wants, and interests. In other words, you can expect to be cared for in a manner that is guaranteed to spoil you. From the all-inclusive package to tours, you'll have access to the Belize Barrier Reef, you'll be invited on an island-hopping tour and a sunset cruise.
Guests open their eyes to a world of wonder when they snorkel, fish, dive, and swim, feeling safe and secure under the watchful eyes of guides. Unlike mainland tourists, no need to spend precious time getting to all these wonders, since you'll be vacationing in the midst of splendor on this tropical island.
There's a reason this 12-acre jewel was among properties designated by TripAdvisor Travelers as a "Hottest New Hotels in the World" for 2022. To earn this lofty honor, every aspect of a sojourn must meet the traveler's exacting standards, from luxe digs and superior dining to the privacy every guest craves when seeking heaven on earth.
As if these lavish perks aren't heavenly enough, Manta Island Resort is currently offering a getaway special that must be claimed no later than March 26, 2023, but if you book by that date, you can take your vacation anytime there's availability between April 1, 2023, and May 31, 2023.
Take a deep breath, and use your imagination as you view this video to see what your stay on the island can look like. If you don't hear angels and harps as you watch it, relax. Once you arrive, listen to waves washing up on shore, and you'll be certain that this is what heaven looks like!
Call or email our Reservations office today!
(800) 408-8224
info@MantaIslandResort.com
www.MantaIslandResort.com