If you love trivia as much as you love to scuba dive, facts associated with this popular aquatic activity may have eluded you, so allow us to enlighten you. Not only does everything you spot underwater look 33% bigger due to light refraction, but there's a reason why underwater cameras use red filters: Red light is absorbed faster in water than other colors which is why divers enjoy sharper, more intense views of everything they encounter.
If you're a stickler for all aspects of the English language, always capitalize the acronym Self-Contained Underwater Breathing Apparatus (SCUBA), the latest iteration of the aqualung invented by Jacques Cousteau in 1943. But, enough about terms and more about your favorite environment.
Ask enthusiasts where to find the most extraordinary scuba experiences, and you'll hear "Belize." Benefits you derive from diving Belize are so numerous, you'll wonder why devotees ever go elsewhere. After all, the plane ride is short, everyone speaks English, and while other destinations could clean out your bank account, Manta Island Resort, off the Belize coastline, won't. Whether you seek a 4-night or 7-night stay, your island package includes diving Glover's Reef, a world-class destination.
What to do when you're not all wet?
Avail yourself of the island's complimentary Wi-fi service and tap the resort's inventory of kayaks, snorkel gear, stand-up paddleboards, and Hobie cat. Relax on the beach with the book you've been trying to finish, and once you taste delicacies prepared by chefs at the Black Coral Restaurant, you'll be spoiled for every other meal you consume during your diving getaway.
Allow Manta Island management and staff to sweeten your experience by dangling two specials before you: The first must be booked no later than February 28, 2023, for a stay any time between April 1, 2023, and May 31, 2023. Alternately, if romance is on your brain, grab the all-inclusive honeymoon and romance add-on, valid between June 1, 2023, and October 30, 2023. Learn more about both money-saving options here.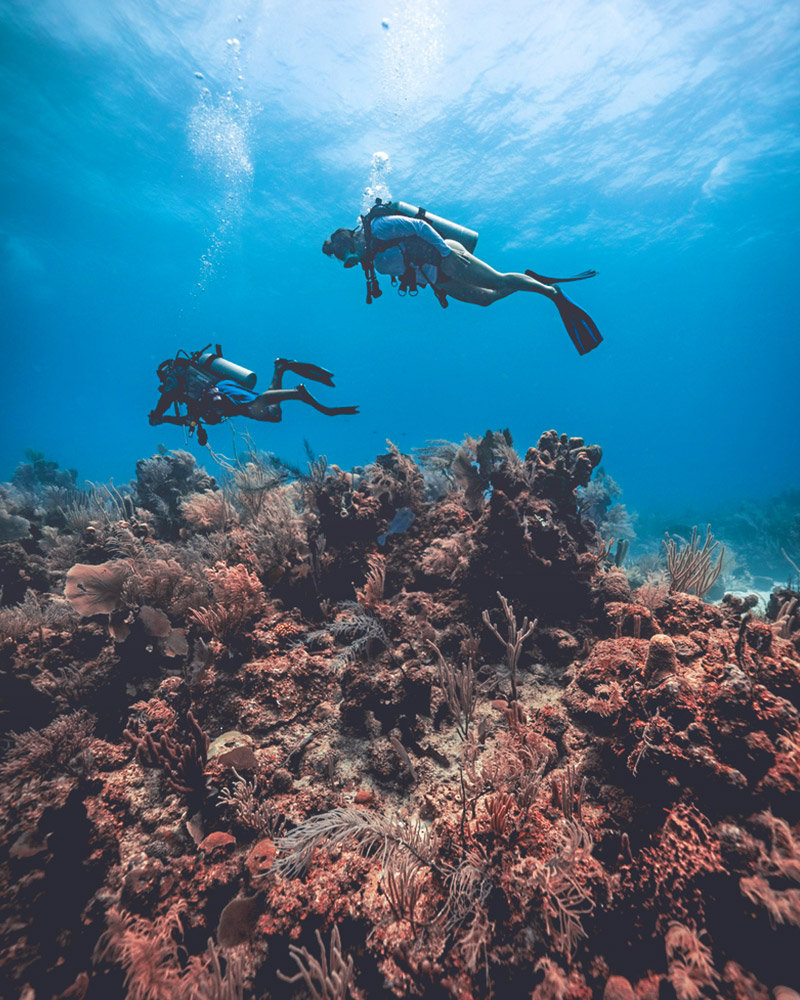 "He who hesitates is lost," said playwright Joseph Addison in 1712
Act fast enough to take advantage of either special (keeping in mind the size of the island and limited guest capacity), and you've still got time to tap grandma for babysitting services and take leave of your work schedule, but you won't want to put off reserving very long since spring break is on the horizon. It's no secret that this annual migration to the sun is no longer limited to college students.
The ocean awaits, welcoming scuba enthusiasts to the embrace of Caribbean waters and where Manta Island's welcoming staff and over-the-top benefits deliver the sojourn of a lifetime. Crave more details? Find them here, but if you read the post-vacation reviews from delighted guests that are sprinkled throughout the site, you'll realize that this praise barely touches the surface!
Call or email our Reservations office today!
(800) 408-8224
info@MantaIslandResort.com
www.MantaIslandResort.com