Culinary historians writing for The Kitchn.com website would like you to know that a Smorgasbord is not just a buffet. It's a Swedish culinary tradition with roots originating in the 14th century when society's elite placed an assortment of bread, butter, and cheeses on dining tables as an "offering before mealtime." 
Like teatime in the U.K., Swedes found this spread to be so popular, tables were subsequently laden with hot and cold meats. This expansive selection debuted to the world at Stockholm's 1912 Olympic Games, introducing the concept of having many foods from which to choose. Known as a sampling menu, buffets now offer so many food choices, it can be hard to decide. 
Do you love the idea of buffets where you can sample what you want and take a pass on things you don't like? If you're nodding your head, you will want to be introduced to a Belize resort that offers you chances to pick and choose from onsite activities and tours. If that resort happens to also offer you an island vacation, you're probably ready to pack for a sojourn at Manta Island Resort where you could complain about too many choices!
To do or not to do: That is the question
At Manta Island Resort, even short stays give guests time to try onsite and offshore activities because the generous Belize all-inclusive package sees to the basics, leaving you free to spend your stay having fun. Tours are included with the package, but you needn't leave the island to stay active since your private cabana is not only located close to the shore, but the freshwater swimming pool and onsite spa are equally close. 
Best of all, add-ons from the a la carte menu treat you to an abundance of activities that include fishing, snorkeling, scuba diving, and more. Bring the family and you'll spend only $10US per hour for babysitting services so mom and dad can dine and relax at The Black Coral Restaurant & Bar.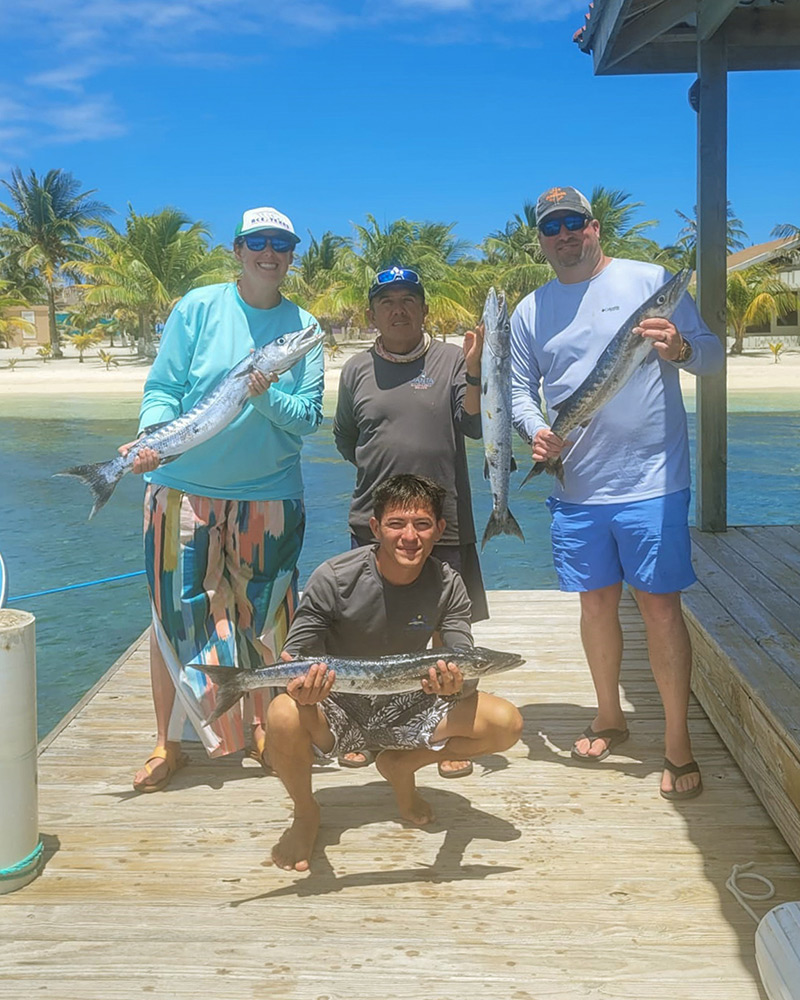 Worried that this much barefoot luxury costs a fortune?
Not if you take advantage of Manta Island's current specials, designed for romantic couples or ordinary escapees. Rate reductions are not easy to come by, but Manta's management loves welcoming tourists drawn to discounts who seek an active summer vacation without maxing out their credit cards. 
Given an opportunity to pick and choose from so expansive a menu of things to do, who needs a buffet? It's your getaway. Make it an opportunity to try new things at a resort that encourages every guest to sample something new or simply wile away the hours on the beach listening to waves wash in. You wouldn't be the first guest to leave reluctantly while admitting, that by having so many choices, other properties will have a lot to live up to in your considered opinion!
Call or email our Reservations office today!
(800) 408-8224
info@MantaIslandResort.com
www.MantaIslandResort.com