Babymoons have become so popular and widespread, even experts agree that there's no downside to taking one, so consider these reasons and add your own:
You'll get much-needed one-on-one time with Daddy. Trying to do that at home where electronic devices beg for attention from morning to night won't do.
Your relationship with your honey will change the moment that kiddo comes into the world, notes Dr. Rachel O'Neill. A babymoon makes the ideal transition between an empty nest and a 3 a.m. feeding.
A babymoon gives you ample space, time, and rest to institute a self-care routine that you can commit to once the baby comes.
Have a hard time getting enough sleep? It's the stress of pre-baby planning, decorating, shopping, and juggling. Take a babymoon and you'll find tasks easier!
Babymoons are the ideal time to draft parent game plans. Discuss everything from using eco-friendly cloth diapers to demand to feed and negotiate your differences.
Who couldn't use plenty of silence, ocean sounds, and cooling breezes? Once the baby arrives, you'll understand why Ancient Egyptians believed that "Silence is golden."
Choose a tropical island for your babymoon and you'll have a world of photo opportunities amid gorgeous surroundings to photograph your baby bump from every angle.
The ideal Belize island for your babymoon
If just the thought of sitting on an airplane with your bump tethered to the seat belt for hours makes you queasy, target a trip to Belize, the babymoon capital of the Western Hemisphere.
Make reservations at Manta Island Resort where soon-to-be moms and dads are treated like royalty and where there are no language difficulties because English is spoken by everyone at the resort and throughout the nation. Pre-pay your getaway by matching your babymoon budget with Manta's Belize all inclusive packages and add-ons.
Having done a fabulous job of picking the perfect place and tailoring your stay to your budget, act quickly and one of the resort's current specials could be yours, too. Who wouldn't want to save money by treating yourselves to the restorative escape guaranteed to ready you for the upcoming challenges of parenthood?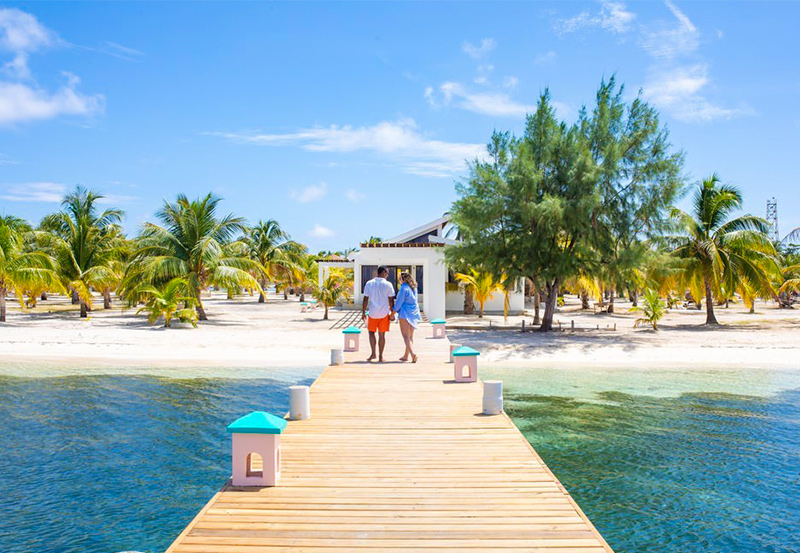 Make it a safe, fun, idyllic getaway
If the stars align properly and you find every Manta Island Resort escape detail to be exactly as you hoped for, the final criterion for your vacation should be timing. According to the American College of Obstetricians and Gynecologists, the ideal time to babymoon is during your second trimester, between "14 and 28 weeks into your pregnancy." That stated, your obstetrician gets the final word!
Whether your ideal itinerary includes a sampling of activities that suit your taste for adventure or you're planning to do nothing more than contemplate the future, you'll be headquartered on Glover's Reef, a remarkable marine reserve, and a world heritage site that even the baby would approve of, were she capable of giving mom and dad two thumbs up!
Special thanks to @jmilesdesign for the sonogram & sand pic!
Call or email our Reservations office today!
(800) 408-8224
info@MantaIslandResort.com
www.MantaIslandResort.com