If you were around in the 1960s—or if you wish you had been around then due to your fondness for 60s-era music—this trivia question won't stump you: When did the word "vibration" morph from shaky motions to become a descriptor for an emotional state of bliss and the relaxed atmosphere of idyllic environments?
Cultural historians agree that the most likely answer to this query comes from a tune on every nostalgia list: "Good Vibrations," released by the iconic Beach Boys in 1966. It took no time at all for the term good vibrations to do the 1960s equivalent of "going viral." Ultimately, the shortened good vibes became part of the vocabularies of every generation.
These days, good vibes are regularly found by travelers when they search for the ideal place to "mellow out." If you're one of them, and you've got vacation on the brain, you owe it to yourself to make plans to visit the Caribbean capital of good vibrations, Manta Island Resort where the good vibes just keep coming!
Paradise found a few hours from home
Manta Island's vibe is derived from a variety of environmental influences and contributed to by Manta Island staffers who joke that when they were interviewed, they were not only asked for references but were hired because they understand the importance of positive vibes! Pairing elements of barefoot luxury with fun and relaxation at this tropical haven, guests sense good vibes the moment they glimpse the generous all-inclusive package and add-on options that customize every stay.
Located on one of just three atolls off the Belize mainland coast, guests come under the soothing spell of waves washing up on this coral reef, and thanks to knowledgeable English-speaking guides, every aquatic adventure you care to try will thrill you. But perhaps you get the best vibes from culinary excellence. We feel compelled to call to your attention the dining traditions that creative chefs prepare for guests—even those with dietary restrictions.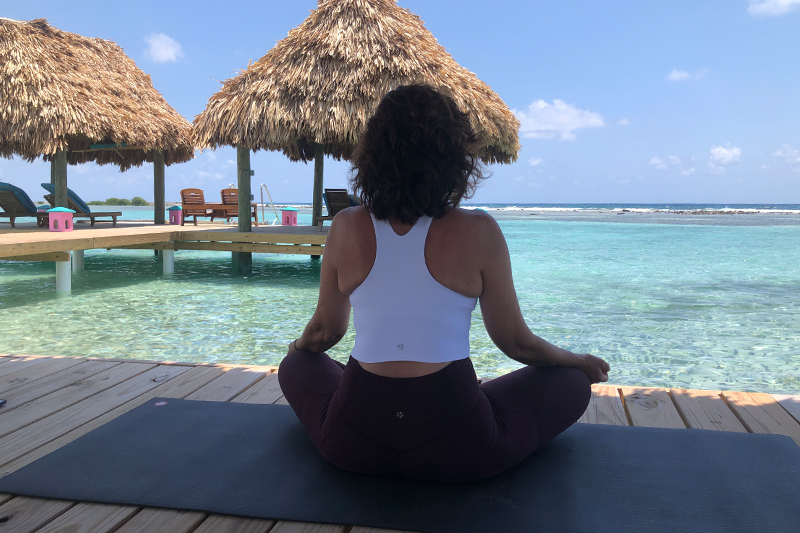 How would you like to recall 1960s prices when you book?
While there are the usual restrictions and parameters associated with Manta Island Resort specials, you won't mind reading them if you can take advantage of current specials curated just for guests who can visit between now and December 18, 2023. You're advised to book immediately if you want to claim a discount on the days you can travel.
Browse Manta Island's photo page to get a sense of what you can expect, and whether you decide to bring your own vibe along—or you've lost yours and seek to restore that mellow feeling—time spent at this resort is guaranteed to put your mind and body into a state of bliss. Ready to get into the swing of your pending trip? Watch this original Good Vibrations video to prime your spirit for your getaway. In fact, why not watch it twice, once now and again while you pack?
Call or email our Reservations office today!
(800) 408-8224
info@MantaIslandResort.com
www.MantaIslandResort.com