This may come as a surprise to you, but according to experts in the field of mental health, "winter blues" and "seasonal affective disorder (SAD)" are two different diagnoses. Winter blues strikes when days grow short, the urge to go to bed early can't be ignored, and if you find yourself feeling resentful every time you must get out of bed in the morning, you've got a serious case of winter blues.
On the other hand, if your mood doesn't begin and end when temperatures drop, you most likely suffer from SAD, a condition in which symptoms extend to early spring and late summer. People living in northern latitudes are at higher risk for winter-related depression—especially with advancing age. There's one way to climb out of your funk: Plan a sunny, tropical getaway that won't exacerbate your bad mood by making you sit on an airplane for hours. You need a Belize winter escape.
Who wants to get away?
You do. Whether you suffer from SAD or winter blues, getting yourself into the sun, wandering around on a beach, and trading your lined boots and parkas for flip-flops and shorts are powerful antidotes to your reaction to the arrival of winter. Even a short visit to the Caribbean rim could dramatically improve your mood, and the changes you experience are so powerful, they could stay with you long after you return home.
If a winter getaway sounds brilliant, but you don't know where to go, one of the most fabulous islands off the Belize coastline is the remedy your doctor would prescribe for herself if she suffered either winter malady. Check out the Manta Island Resort website and if you don't feel a spirit boost by scrolling through images of this wondrous haven, you didn't spend enough time on the site!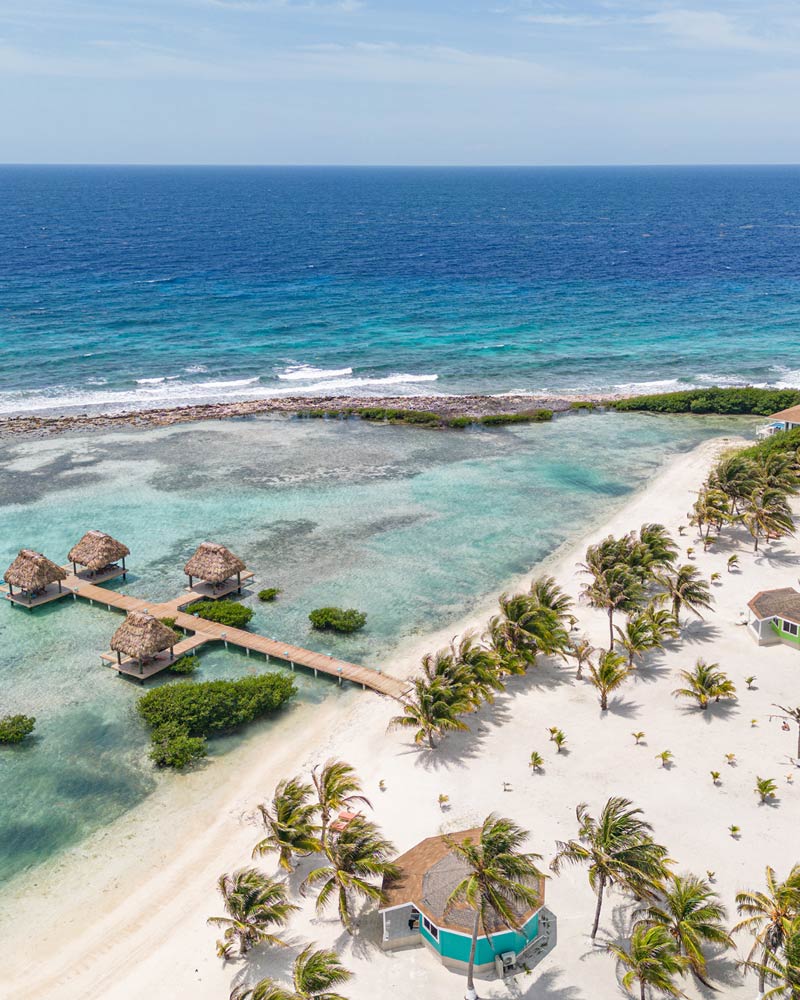 Manta Island: A contradiction that soothes winter maladies
Manta Island Resort is situated on Glover's Reef Atoll, a wonder of nature that has been around for millennia. The rugged landscape stands in stark contrast to the barefoot luxury and abundance winter visitors find within the resort. All inclusive Belize vacation packages and add-ons offer plenty of options, and since accommodations, meals, and other essentials are included, you can relax and enjoy the mood boost that begins the minute you step off the boat transporting you to the island.
Further, a couple of winter specials are likely to be of interest to you if you're on the fence or worrying about cost. They're just for folks who need that winter getaway before December 22, 2023. Meet the restrictions that come with these deals, and you could save enough money to stay longer.
Winter may be inevitable, but this antidote to every type of winter ailment that can befall you is so much healthier than sticking around and wishing you were anywhere else once that first snowfall arrives. Book your stay and shop for sunscreen. Purchasing a bottle has been known to lift one's spirits in anticipation of a sojourn at this sunny, romantic island retreat where winter blues disappear fast.
Call or email our Reservations office today!
(800) 408-8224
info@MantaIslandResort.com
www.MantaIslandResort.com